Meet the President
Introducing Sarah Mangelsdorf
The University's top executive introduces herself to alumni around the country as she meets with members of the University community.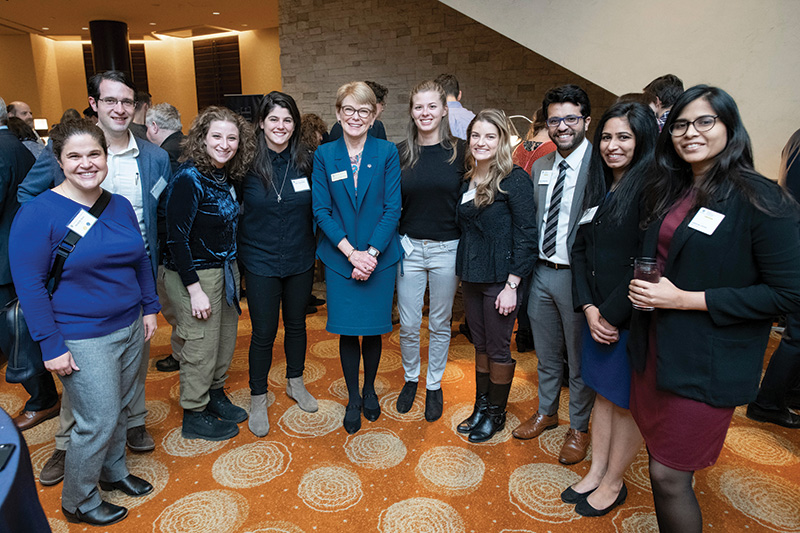 Upcoming Events
Mangelsdorf's regional tour for this spring includes scheduled sessions across the country.
Washington, DC: March 13

Los Angeles: March 29

San Diego: March 30
Chicago: April 23
Philadelphia: May 28
San Francisco: June 18
Rochester President Sarah Mangelsdorf is headlining a series of celebrations around the country as she continues to introduce herself to the University community.
At each event, Mangelsdorf shares her experience, perspective, and impressions of the University since she formally became Rochester's chief executive last July.
During the sessions, Mangelsdorf meets with alumni, parents, students, friends, and volunteers for a reception, and a University trustee joins her on stage for a conversation. Many of the celebrations will also feature an Eastman School of Music student string quartet's performance of "The Pathway," a work by Emmy Award–winning composer Jeff Beal '85E that was commissioned for the president's inauguration.
For more information and to register for upcoming events, visit Rochester.edu/advancement/welcome.