Adam Fenster
J. Adam Fenster in the University photographer.
Adam Fenster's Latest Posts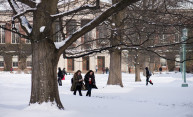 Students walk across a snow-covered Eastman Quad.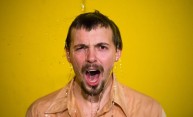 Steven Winkelman '16 as Dr. Thomas Stockmann in the International Theatre Program's production of Henrik Ibsen's An Enemy of the People. The play opens in Todd Theatre on Thursday, February 27.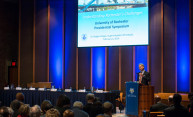 Rochester City School District Superintendent Bolgen Vargas addresses the audience in the Interfaith Chapel at the Presidential Symposium on "Revitalizing K-12 Education in Rochester."
Read President Joel Seligman's remarks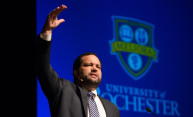 Former NAACP president Benjamin Todd Jealous delivers the annual Martin Luther King Jr. Commemorative Address in  Strong Auditorium.