Kathleen McGarvey
Kathleen McGarvey's Latest Posts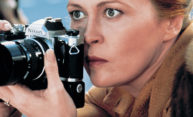 A fall film series hosted by InVisible Culture, an electronic visual studies journal celebrating its 25th anniversary year at the University, and the George Eastman Museum, explores the power of looking.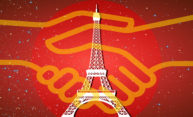 Andrew Light, a climate change policy expert and a philosopher, explains why the Paris Agreement is a breakthrough in climate change diplomacy, as this month's Humanities Center Lecture Series continues its focus on the environment.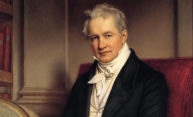 Nineteenth-century explorer and scientist Alexander von Humboldt created the modern idea of nature, says author Andrea Wulf, who'll be speaking on October 4, as part of the Humanities Center Lecture Series.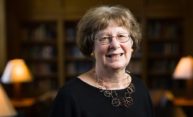 Joan Shelley Rubin, a noted scholar of American history, has been named the Ani and Mark Gabrellian Director of the Humanities Center. The center will celebrate the opening of its permanent home in Rush Rhees Library in October.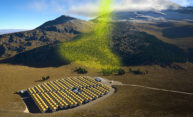 Physicist Segev BenZvi and scientists at an ambitious observatory are using simple but groundbreaking tools understand the workings of cosmic and gamma rays in the Earth's atmosphere while also contributing to the search for dark matter.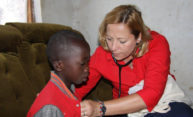 Neurology professor Gretchen Birbeck has provided care for more than 3,000 patients with seizure disorders in Africa during two decades of work there.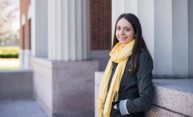 This spring, the inaugural crop of students in Rochester's new data science programs—at the undergraduate and master's degree levels—are completing their first year of study at the Goergen Institute for Data Science, a program of the Schools of Arts & Sciences.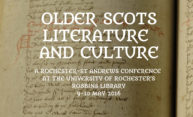 In May, the University is hosting the Rochester–St Andrews Conference on Older Scots Literature and Culture, where specialists from the U.S., Canada, and Europe will share papers on 14th- to 16th-century literature in Older Scots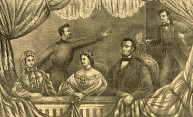 On April 14, 1865, Albert Barrett, a member of the University's Class of 1869, was in Ford's Theater, celebrating his birthday two days before. His seat in the balcony box immediately opposite the president afforded him a clear view of events