Kathleen McGarvey
Kathleen McGarvey's Latest Posts
Fox, a novel by Croatian author Dubravka Ugrešić and translated into English by the University's nonprofit literary translation press, is a finalist for the annual award honoring literature in translation.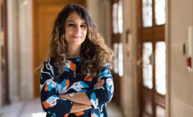 Philosopher Zeynep Soysal, who joined Rochester's faculty this year as an assistant professor of philosophy, works at the place where mathematics and linguistics converge.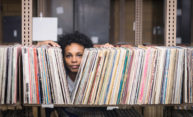 As the University's first artist-in-residence, Ash Arder brings her artist's sensibility to explorations of conceptual systems, from computer science and the nature of virtual reality to ecology and environmental humanities.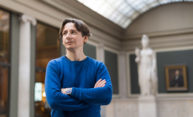 Epistemologist Jens Kipper has joined the University's Department of Philosophy, bringing with him a focus on the nature of intelligence that spans the fields of philosophy, computer science, and artificial intelligence.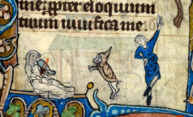 The picture of the Middle Ages as "awful, smelly, stinky, [and] dangerous" is not accurate, says medievalist and University of Pennsylvania professor David Wallace, this year's Ferrari Humanities Symposia visiting scholar.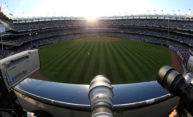 As the baseball season opens, the league is looking to change some rules to speed up the game. English lecturer and baseball authority Curt Smith presents his own five-point plan to save the sport he loves.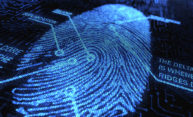 In the final lecture in this year's Humanities Center series, UCLA law school dean Jennifer Mnookin discusses the troubling role faulty forensic science continues to play in the criminal justice system.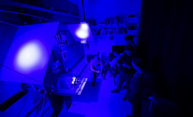 Professor Gregory Heyworth and his digital media students are using different wavelengths of light to reveal illegible text that could create a sacred, tangible link with Jewish congregations lost to the Holocaust.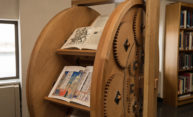 A collaboration between librarians and engineering students, the book wheel in Rossell Hope Robbins Library is a recreation of a 16th century design, solving the problem of needing access to multiple books at the same time.