Kathleen McGarvey
Kathleen McGarvey's Latest Posts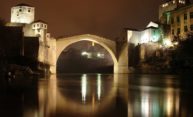 Peter Christensen, an associate professor of art and art history at the University of Rochester, has a new role as a juror advising the United Nations in its work designating UNESCO World Heritage sites.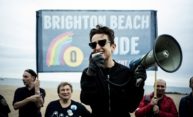 Journalist and activist Masha Gessen will discuss marginalization during this year's Humanities Center Public Lecture Series. But the subject is also central to the work of several Rochester scholars.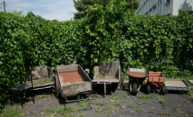 In her highly visual, multi-year project "Fertile Ground," cultural anthropologist Kathryn Mariner is researching placemaking in the city of Rochester, and her focus on how community is formed is shared by this year's Humanities Center lectures.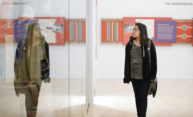 For two weeks in July, the Humanities Center at the University of Rochester led high school students in a quest to understand the philosophical underpinnings and practical expressions of civic life. This was the first year of "Experiencing Civic Life," an academic preparation and enrichment program designed to help participants become successful college students and active citizens of American democracy.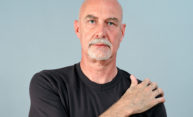 An internationally renowned art and cultural critic, theorist, curator, and activist, Rochester professor Douglas Crimp created work important to thinkers across the arts and humanities.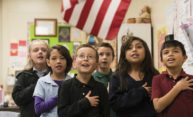 In an interview with the Irish Times, University of Rochester philosopher Randall Curren discusses the role of "a proper, virtuous kind of patriotism."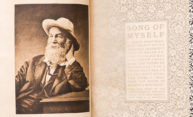 May 31 is the 200th anniversary of poet Walt Whitman's birth, and Rochester has a few ties of its own to the poet who contained multitudes.
Fox, a novel by Croatian author Dubravka Ugrešić and translated into English by the University's nonprofit literary translation press, is a finalist for the annual award honoring literature in translation.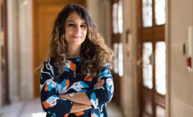 Philosopher Zeynep Soysal, who joined Rochester's faculty this year as an assistant professor of philosophy, works at the place where mathematics and linguistics converge.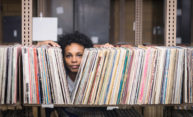 As the University's first artist-in-residence, Ash Arder brings her artist's sensibility to explorations of conceptual systems, from computer science and the nature of virtual reality to ecology and environmental humanities.