Leonor Sierra
Leonor Sierra is press officer for science and engineering. She covers computer science, electrical and computer engineering, laboratory for laser energetics, optics, mechanical engineering, physics and astronomy, and the Office of the Dean of Engineering and Applied Sciences.
Leonor Sierra's Latest Posts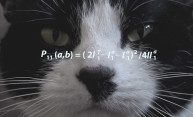 The best guide to the boundary between our everyday world and the "spooky" features of the quantum world has been a theorem called Bell's Inequality, but now a new paper shows that we understand the frontiers of that quantum world less well than scientists have thought.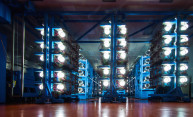 The award seeks to build upon recent successes of Sandia's Magnetized Liner Inertial Fusion (MagLIF) concept. The concept uses a laser to heat fusion fuel contained in a small cylinder as it is compressed by the huge magnetic field of Sandia's massive Z accelerator.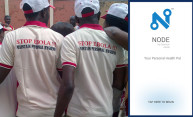 Node, a new smartphone app developed by Medical Center research associate Solomon Abiola, would track the spread of Ebola and other infectious diseases and allow victims to receive the help they need more quickly.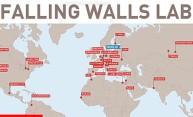 Thirty-three scientists, inventors, and entrepreneurs will have three minutes each to present their innovative idea in a rapid-fire competition to win a spot at the prestigious Falling Walls Lab Finale in Berlin.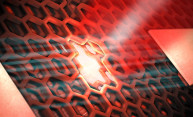 Until now, optically active quantum dots have not been observed in materials consisting of a single layer of atom, also known as 2D materials. Rochester researchers have shown how the 2D material tungsten diselenide can be fashioned into an atomically thin semiconductor that serves as a platform for solid-state quantum dots.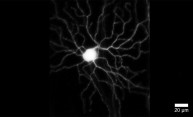 The imaging system being developed at Rochester builds on work pioneered by David Williams, widely regarded as one of the world's leading experts on human vision. Williams pioneered the use of adaptive optics technologies for vision applications.
Virtual reality has made huge technological gains in the last decade, but the ability to feel your surroundings is not yet a part of many mainstream virtual reality systems. A group of University of Rochester students is trying to change that by creating a jacket and gloves that allow the wearer to feel the surface […]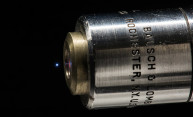 Researchers in the Institute of Optics have shown that a microplasma created by focusing intense laser pulses in air emits not only visible light, but also electromagnetic pulses at terahertz frequencies that can be used to detect complex molecules, such as explosives and drugs.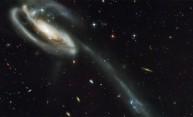 Twenty-five years ago today, the Hubble Space Telescope was launched. The images it has been sending back to Earth for all these years have become iconic, and yet it came very close to being a billion dollar failure. One of the heroes who rescued Hubble from ruin and made it a great science success story is Rochester optics professor Duncan Moore.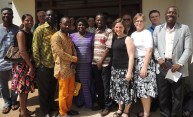 At the end of March, 12 representatives from the University of Rochester spent three days at the University of Ghana in Accra, Ghana, exploring how the two universities could work together. The delegation laid the groundwork for undergraduate, graduate and faculty exchanges, public health fieldwork, and research partnerships.