Leonor Sierra
Leonor Sierra is press officer for science and engineering. She covers computer science, electrical and computer engineering, laboratory for laser energetics, optics, mechanical engineering, physics and astronomy, and the Office of the Dean of Engineering and Applied Sciences.
Leonor Sierra's Latest Posts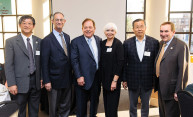 The Nicholas George Endowed Professorship in Optics will honor the professor emeritus and former director of the Institute of Optics. The professorship was established by a gift from George's former student Milton Chang, with an additional commitment from Joseph W. Goodman, the William Ayer Professor Emeritus at Stanford University
Funding from ARPA-E Announced as Part of Initiatives by President Obama to Advance Innovative Clean Energy Technologies University of Rochester researchers have been awarded $1.5 million to develop a technology that could reduce the cost of electricity from solar power. The technology would replace the area that needs to be covered with expensive solar panels […]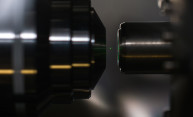 Nick Vamivakas, assistant professor of optics, thinks his team's work will make extremely sensitive instruments for sensing tiny forces and torques possible, and could also lead to a way to physically create larger-scale quantum systems known as macroscopic Schrödinger Cat states.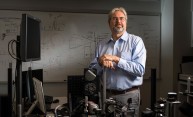 David Williams, widely regarded as one of the world's leading experts on human vision, received the $500,000 prize for his transformative breakthroughs in vision research and adaptive optics.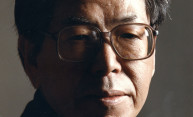 Okubo, a Rochester alumnus and faculty member since 1964, was internationally known for his groundbreaking investigations into the patterns and decay rates of fundamental particles and symmetries of the universe.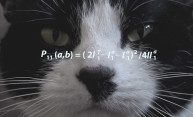 The best guide to the boundary between our everyday world and the "spooky" features of the quantum world has been a theorem called Bell's Inequality, but now a new paper shows that we understand the frontiers of that quantum world less well than scientists have thought.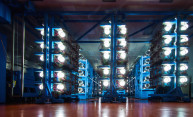 The award seeks to build upon recent successes of Sandia's Magnetized Liner Inertial Fusion (MagLIF) concept. The concept uses a laser to heat fusion fuel contained in a small cylinder as it is compressed by the huge magnetic field of Sandia's massive Z accelerator.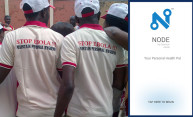 Node, a new smartphone app developed by Medical Center research associate Solomon Abiola, would track the spread of Ebola and other infectious diseases and allow victims to receive the help they need more quickly.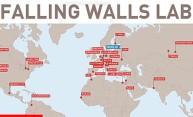 Thirty-three scientists, inventors, and entrepreneurs will have three minutes each to present their innovative idea in a rapid-fire competition to win a spot at the prestigious Falling Walls Lab Finale in Berlin.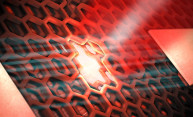 Until now, optically active quantum dots have not been observed in materials consisting of a single layer of atom, also known as 2D materials. Rochester researchers have shown how the 2D material tungsten diselenide can be fashioned into an atomically thin semiconductor that serves as a platform for solid-state quantum dots.