Leonor Sierra
Leonor Sierra is press officer for science and engineering. She covers computer science, electrical and computer engineering, laboratory for laser energetics, optics, mechanical engineering, physics and astronomy, and the Office of the Dean of Engineering and Applied Sciences.
Leonor Sierra's Latest Posts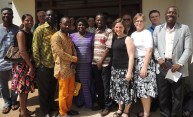 At the end of March, 12 representatives from the University of Rochester spent three days at the University of Ghana in Accra, Ghana, exploring how the two universities could work together. The delegation laid the groundwork for undergraduate, graduate and faculty exchanges, public health fieldwork, and research partnerships.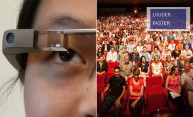 Speaking in public is the top fear for many people. Now, students and faculty from the Human-Computer Interaction Group have developed an intelligent user interface for "smart glasses" that gives real-time feedback to the speaker on volume modulation and speaking rate, and have made the tool freely available for downloading.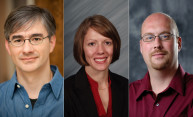 The National Science Foundation has granted its most prestigious award in support of junior faculty, the Faculty Early Career Development (CAREER) Program, to three University researchers: Antonio Badolato, Danielle Benoit, and Michael Neidig.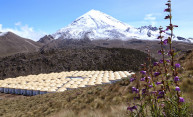 Some of the most energetic phenomena in the universe produce high-energy gamma rays, and a new observatory in Mexico aims to expand the catalog of known gamma ray sources.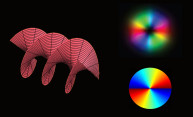 Rochester researchers and their collaborators have developed a way to transfer 2.05 bits per photon by using "twisted light." The new approach doubles the 1 bit per photon that is possible with current systems that rely on light polarization and could help increase the efficiency of quantum cryptography systems.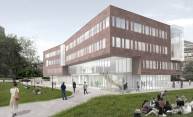 A ten-member advisory committee made up of representatives from leading high-technology companies, industry and academia will meet for the first time this week.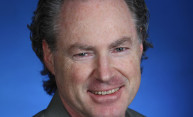 Eric Horvitz, director of Microsoft Research, will show how breakthroughs in the new field of data science are solving previously intractable problems in clinical medicine, public health, transportation, disaster recovery, and many other areas.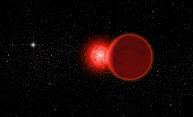 A recently discovered dim star likely passed some 70,000 years ago through our solar system's distant cloud of comets known as the Oort Cloud. No other star is known to have ever approached our solar system this closely.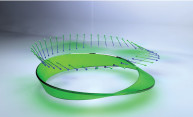 A collaboration between researchers from Canada, Europe, and Rochester has experimentally produced Möbius strips from the polarization of light, confirming a theoretical prediction that it is possible for light's electromagnetic field to assume this peculiar shape.