Leonor Sierra
Leonor Sierra is press officer for science and engineering. She covers computer science, electrical and computer engineering, laboratory for laser energetics, optics, mechanical engineering, physics and astronomy, and the Office of the Dean of Engineering and Applied Sciences.
Leonor Sierra's Latest Posts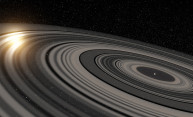 Rochester astronomers, along with colleagues at the Leiden Observatory in the Netherlands have discovered that the ring system that they see eclipse the very young Sun-like star J1407 is of enormous proportions, much larger and heavier than the ring system of Saturn.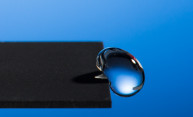 Scientists at the Institute of Optics have used lasers to transform metals into extremely water repellent, or super-hydrophobic, materials without the need for temporary coatings.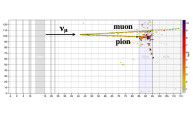 In what they call a "weird little corner" of the already weird world of neutrinos, physicists have found evidence that these tiny particles might be involved in a surprising reaction. In an experiment conducted with the international MINERvA collaboration at Fermilab, physics professor Kevin McFarland and his students and colleagues provide evidence that neutrinos can sometimes interact with a nucleus but leave it basically untouched, resulting in a new particle being created out of a vacuum.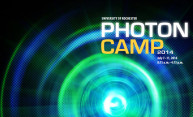 During their week at Photon Camp, 18 students from several local high schools and the Bergen Academy in New Jersey will attend lectures in the mornings, and get some hands on experience in the laboratory during the afternoons.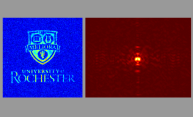 Physicists have shown that a technique called compressive sensing offers a way to measure both variables at the same time, without violating the Uncertainty Principle.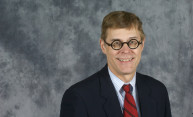 Robert Boyd, professor of optics and physics and a pioneer in the field of nonlinear optical physics, will be awarded an honorary doctor of science degree this summer by the University of Glasgow in Scotland.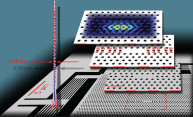 Physicists have created a silicon nanocavity that allows light to be trapped 10 times longer than in other similarly-sized optical cavities. Nanocavities are key components of nanophotonics circuits.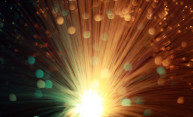 The National Institute of Standards and Technology (NIST) has awarded $500,000 to the Center for Emerging and Innovative Sciences to lead the development of a national roadmap for photonics.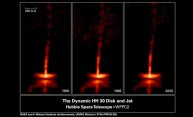 Streaming jets of high-speed matter produce some of the most stunning objects seen in space. an experiment by French and American researchers using extremely high-powered lasers offers experimental verification of one proposed mechanism for creating them.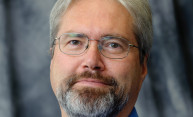 Optics professor David Williams, a leading experts on human vision, has been named a member of the National Academy of Sciences in recognition of his continuing achievements in original research. The honor is one of the highest given to a scientist in the United States.