Leonor Sierra
Leonor Sierra is press officer for science and engineering. She covers computer science, electrical and computer engineering, laboratory for laser energetics, optics, mechanical engineering, physics and astronomy, and the Office of the Dean of Engineering and Applied Sciences.
Leonor Sierra's Latest Posts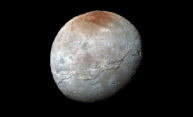 Until now, it was thought the cracks on icy moons such as Pluto's Charon were the result of processes like plate tectonics. But new computer models suggest that the pull exerted by another object might have been the cause.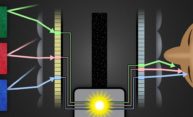 Using the same mathematical framework as the Rochester Cloak, researchers have been able to use flat screen displays to extend the range of angles that can be hidden from view. Their method lays out how cloaks of arbitrary shapes, that work from multiple viewpoints, may be practically realized in the near future using commercially available digital devices.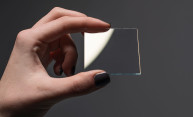 A team led by Robert Boyd has demonstrated that the transparent, electrical conductor indium tin oxide can result in up to 100 times greater nonlinearity than other known materials, a potential 'game changer' for photonics applications.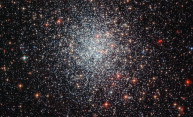 Rochester researchers have developed a new conceptual framework for understanding how stars similar to our Sun evolve. Their framework helps explain how the rotation of stars, their emission of x-rays, and the intensity of their stellar winds vary with time. According to Eric Blackman, professor of physics and astronomy, the work could also "ultimately help to determine the age of stars more precisely than is currently possible."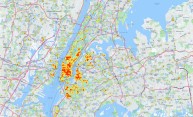 Computer science graduate student Nabil Hossain and his collaborators have taught computers to analyze tweets about drinking to determine if people were actually drinking at the time they were tweeting and if they were tweeting from home or some other location.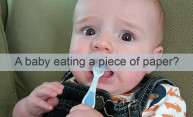 A team of University and Adobe researchers is outperforming other approaches to creating computer-generated image captions in an international competition. The key to their winning approach? Thinking about words – what they mean and how they fit in a sentence structure – just as much as thinking about the image itself.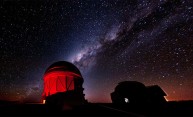 David Cameron, a visiting scientist in the Department of Physics and Astronomy, has discovered a new comet – the first to be discovered by an astronomer associated with the University or with the Rochester area in over a century, his colleagues believe.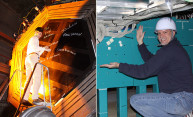 A team led by professors Steven Manly and Kevin McFarland was honored "for the fundamental discovery of neutrino oscillations, revealing a new frontier beyond, and possibly far beyond, the standard model of particle physics."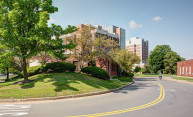 The Center for Emerging and Innovative Sciences (CEIS) has been renewed by New York State as one of its Centers for Advanced Technology (CAT) and will receive $9.2 million in funding over the next 10 years.
The Center for Emerging and Innovative Sciences (CEIS) at the University of Rochester has been renewed by New York State as one of its Centers for Advanced Technology (CAT) and will receive $9.2 million in funding over the next 10 years. In the past 10 years, CEIS has provided more than $4M in funding to […]