Leonor Sierra
Leonor Sierra is press officer for science and engineering. She covers computer science, electrical and computer engineering, laboratory for laser energetics, optics, mechanical engineering, physics and astronomy, and the Office of the Dean of Engineering and Applied Sciences.
Leonor Sierra's Latest Posts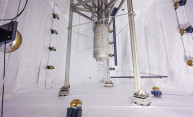 A mile underground in the Black Hills of South Dakota, a new experiment named LUX has proven itself the most sensitive dark matter detector in the world.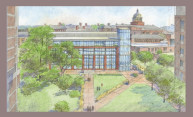 The commitment includes creation of an Institute for Data Science, construction of a state-of-the-art building to house it, and as many as 20 new faculty members.
The second Big Data Forum will bring together leading experts in big data analytics and its applications all day, starting at 8:30 a.m., Friday, Oct. 18.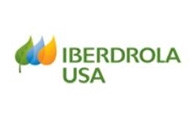 The Iberdrola scholarship program supports graduate studies in renewable energy, environmental protection, climate change and energy efficiency.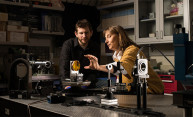 Freeform optics could transform 21st century optical science, allowing for a wider range of shapes for lenses and mirrors, which in turn may revolutionize mobile displays, LED lighting, remote sensing devices and astronomical instrumentation.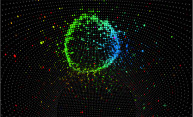 The new finding could help explore a fundamental question of science – why is the universe made up almost exclusively of matter, when matter and antimatter were created in equal amounts in the Big Bang?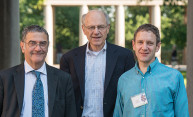 Two hundred physics and optics researchers from 20 countries worldwide have come together at the University of Rochester this week for the Tenth Rochester Conference on Coherence and Quantum Optics.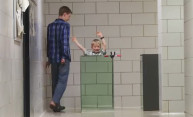 With the help of his 14 year-old son, Benjamin, John Howell built three simple but surprisingly effective optical cloaking devices with inexpensive, off-the-shelf materials.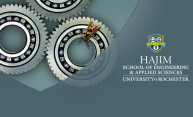 Emily Armstrong, a high school senior, is among the 300 semi-finalists nationwide chosen from the 1,712 who entered the prestigious competition.