Leonor Sierra
Leonor Sierra is press officer for science and engineering. She covers computer science, electrical and computer engineering, laboratory for laser energetics, optics, mechanical engineering, physics and astronomy, and the Office of the Dean of Engineering and Applied Sciences.
Leonor Sierra's Latest Posts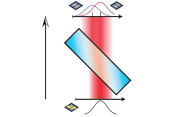 Researchers at the University of Rochester and the University of Ottawa have applied a recently developed technique to directly measure for the first time the polarization states of light.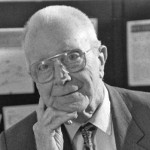 Although Givens "officially" retired in 1981 at the mandatory age of 65 (at that time a federal law), he continued to teach for another 22 years, and was primarily responsible for the senior laboratory course.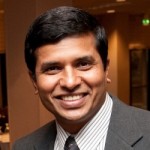 Sharma is being recognized for contributions to electronic imaging and media security. His work has had a lasting impact in both the academic community and in industry, and he holds over 50 US patents.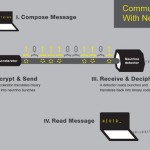 Rochester researchers are part of a collaboration named in Physics World magazine's list of top 10 breakthroughs for 2012. The group was chosen for being the first to demonstrate communications using neutrinos – nearly massless particles that travel at almost the speed of light.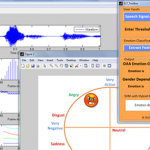 If you think having your phone identify the nearest bus stop is cool, wait until it identifies your mood. Rochester engineers are developing a new computer program that gauges human feelings through speech, with substantially greater accuracy than existing approaches.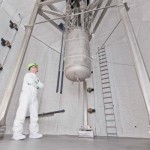 An experiment to look for one of nature's most elusive subatomic particles is underway in a stainless steel tank nearly a mile underground beneath the Black Hills of South Dakota. And among the dozens of scientists involved in the research is physics Professor Frank Wolfs.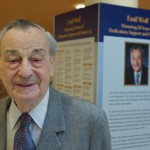 A leading expert in the fields of coherence and polarization properties of optical fields, he is well known for collaborating with Nobel Laureate Max Born on the book Principles of Optics. First published in 1959, it is now in its seventh edition and widely used by students to this day.
The Nobel Prize for Physics was awarded today for work in the field of quantum optics, an area of physics that was pioneered in large part at the University of Rochester.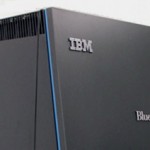 Modeling future climates or using genomic analysis to understand the mechanisms of cancer both require analyzing vast or very complex data, and exploiting the opportunities of "big data" is one of the biggest challenges in computing.