Sandra Knispel
Sandra Knispel's Latest Posts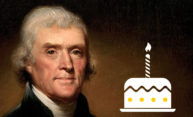 To mark Jefferson's birthday, Thomas Slaughter's class is in for a rare treat: a historically accurate lunch, culled from the actual Monticello cuisine and prepared according to recipes taken directly from Thomas Jefferson's Cookbook and Dining at Monticello.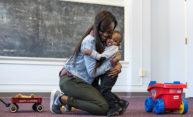 Study shows children also benefit when mothers receive therapy for depression. Part of the improvement is a result of shifting the mother's vantage point with time-limited therapy that focuses on resolving symptoms and interpersonal issues.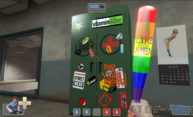 In his lecture "Locker Room Talk: Pussies, Guns, and Video Gaymers," William Cheng, assistant professor of music at Dartmouth College, will explore some of the challenges of conducting field research in online arenas such as multiplayer games and Internet threads.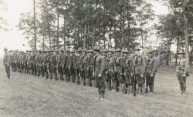 One hundred years ago, on April 6, 1917, Congress voted to declare war on Germany, joining the bloody battle—then optimistically called the "Great War." Rochester political scientist Hein Goemans explains why Germany was willing to risk American entry into the war.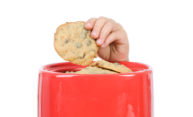 A new study shows that early experiences of environmental harshness, in combination with personal temperament, can shape the child's problem-solving abilities later in life.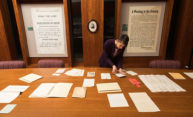 Forgotten for over a century, a recently discovered trove of more than a hundred letters fills in the political details of how the suffrage movement was run and the women activists who ran it.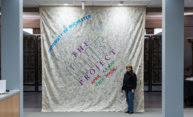 "I knew I had it," says Linda Dudman of the University Health Service. "I knew it was a very important item to keep, but I never quite knew what to do with it." Now the 12-foot square panel will be on display through February and finds a new home in River Campus Libraries.