Sandra Knispel
Sandra Knispel's Latest Posts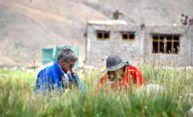 Professor of history Stewart Weaver has been named a 2019 Andrew Carnegie Fellow to continue work to preserve the rich culture and history of the Ladakh mountain region and its people.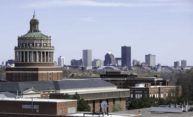 In his latest book, Jon Gruber puts Rochester at the top of the list of 102 cities poised to become next generation tech hubs. The MIT economist will host a panel discussion on Rochester's potential to jump-start America.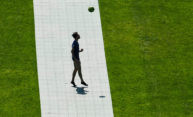 Spending time alone isn't necessarily bad, especially for first-year college students. A new study shows that having a positive motivation for seeking solitude can be a predictor for successful adjustment to college life.
Friends and colleagues are remembering Dean A. Miller, a professor emeritus of history with a secondary appointment in religion and classics, for his 30-year career at Rochester, and for his scholarship, character, and generosity.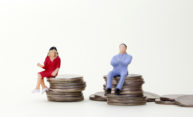 The University's Susan B. Anthony Center has organized an initiative to mark Equal Pay Day, a national effort to promote pay equity for women of all backgrounds, and people of all races.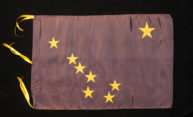 The Alaskan flag, with its simple Big Dipper and North star design, was the winning entry submitted by a 13-year-old Aleut boy, John Bell Benson, for a competition by the Alaska Department of the American Legion. Chosen in 1927, this particular example is now part of the University's William Henry Seward Papers.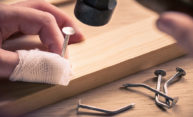 Julia Maddox, director of the University's Barbara J. Burger iZone in Rush Rhees Library, talks about creating a safe space for students to try things, and fail, while reducing the pressure to have to succeed all the time.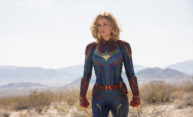 "The myth that female- or minority-led films struggle at the box office has been debunked again," writes Bethany Lacina, an associate professor of political science, in an analysis for the Washington Post.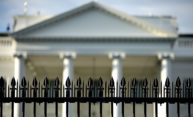 In a study spanning the first 18 months of the Donald Trump presidency, the non-partisan Bright Line Watch research group found large areas of agreement as to what constitutes critical democratic principles, but little agreement over which have been violated.