Tag: interfaith chapel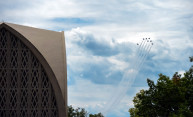 F-16 fighter jets of the U.S. Air Force Thunderbirds are seen in the skies over the Interfaith Chapel during a practice session for the Rochester Air Show.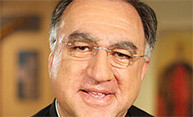 Rev. Thomas M. Rosica will speak about the momentous transition in the papacy one year ago.
Join the Catholic Newman Community in celebrating Mass for the Assumption of the Blessed Virgin Mary, a holy day of obligation. Mass will be held at 12:30 p.m. on Thursday, Aug. 15. in the Interfaith Chapel Sanctuary. For more information, call 275-8521 or email athomas1@admin.rochester.edu.