Tag: space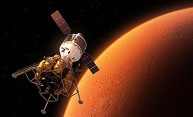 Kerry O'Banion, professor of neurobiology and anatomy, has been awarded $1.8 million from NASA to study whether extended deep space travel places astronauts at risk for neurodegenerative diseases like Alzheimer's.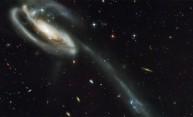 Twenty-five years ago today, the Hubble Space Telescope was launched. The images it has been sending back to Earth for all these years have become iconic, and yet it came very close to being a billion dollar failure. One of the heroes who rescued Hubble from ruin and made it a great science success story is Rochester optics professor Duncan Moore.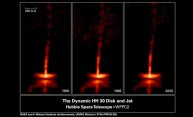 Streaming jets of high-speed matter produce some of the most stunning objects seen in space. an experiment by French and American researchers using extremely high-powered lasers offers experimental verification of one proposed mechanism for creating them.