EVENT: Craig Ferguson Show at University of Rochester Open to Public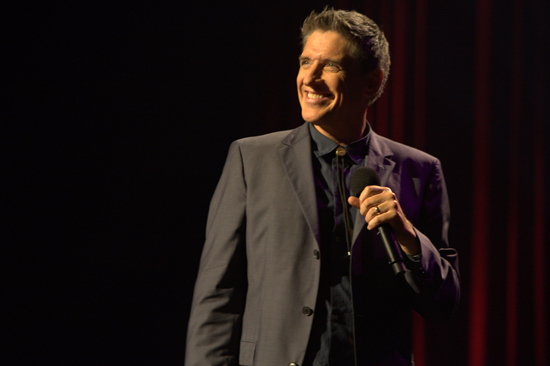 WHAT: Craig Ferguson, the Emmy Award-nominated host of CBS's The Late Late Show, performs during the University of Rochester's Meliora Weekend celebration.
TIME, DATE, PLACE: Ferguson will perform two shows, at 7:30 p.m. and 10 p.m. on Friday, Oct. 12, in the Goergen Athletic Center Palestra, located on the University of Rochester's River Campus.
ABOUT CRAIG FERGUSON: After Ferguson's arrival to The Late Late Show in 2005, the program set all-time viewer records, achieving the highest ratings since its inception in 1995. The Late Late Show also won the prestigious Peabody Award in 2010. Ferguson follows in the footsteps of his former co-star, Drew Carey, from the popular television series The Drew Carey Show, who performed at Meliora Weekend in 2006. Ferguson was born in Glasgow, Scotland, and lives in Los Angeles with his wife and two sons.
TICKETS: Tickets for the general public, including parents, alumni, and University faculty and staff, are $40 (floor) and $30 (bleacher). Tickets for University undergraduate and graduate students are $40 (floor) and $25 (bleacher). Tickets can be purchased during Meliora Weekend registration from 3 p.m. to 8 p.m. on Thursday, Oct. 11, and from 8 a.m. to 10 p.m. on Friday, Oct. 12, in Hirst Lounge in Wilson Commons.
PARKING: As parking is limited on the River Campus, guests are encouraged to park at the Laboratory for Laser Energetics (250 E. River Rd), and use the shuttle service to campus.
FOR MORE INFORMATION: Call the Common Connection at 585.275.5911.