EVENT: Institute for Popular Music to Host Musicians from The Doors and Barenaked Ladies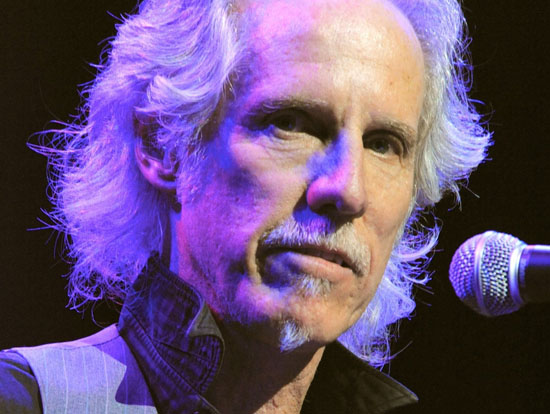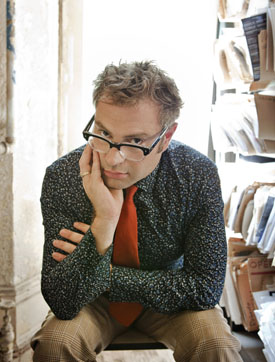 John Densmore, songwriter and drummer for The Doors, and Steven Page, former lead singer and guitarist for Barenaked Ladies will sit down with John Covach, director for the University of Rochester's Institute for Popular Music (IPM) for a behind-the-scenes look at their careers on Monday, April 22 and Wednesday, May 1.
Both talks are part of the IPM's new "In Conversation" series which explores the lives of popular recording artists and their creative process. The events are open to University faculty, staff, students, and the general public, space permitting.
"This is a great chance for students to get to know someone who has an impact on pop music, and to hear them discuss topics that rarely come up in television or magazine interviews," said Covach, founding director of the IPM, the Mercer Brugler Distinguished Teaching Professor of music in the college music department, and a professor of music theory at the University's Eastman School of Music. "The goal is to give students a glimpse into the real-world life of the people most responsible for pop music and its history."
"In Conversation" is one of two lecture series presented by the newly established Institute for Popular Music at Rochester which offers courses, lectures, workshops, and performances as a way to increase awareness and understanding of the scholarly study of popular music.
Upcoming Event Information:
"In Conversation" with John Densmore
Monday, April 22, 2 p.m., Strong Auditorium, River Campus
Densmore's talk will provide a look into the creative and turbulent world of rock music during the late 1960s and early 1970s. Later that day Densmore will participate in a book signing at Record Archive in Rochester for his new book,"The Doors: Unhinged".
"In Conversation" with Steven Page
Wednesday, May 1, 5 p.m., Strong Auditorium, River Campus
As the former primary songwriter and lead vocalist for Barenaked Ladies, Page will provide insight into how a song goes from an idea to a hit single and discuss the business of popular music.
FOR MORE INFORMATION: High-res photos of Densmore and Page are available by request. For more information about the events or general questions, contact Elaine Stroh in the college music department at estroh@ur.rochester.edu.