EVENT: SNL Comedians Vanessa Bayer and Jay Pharoah Come to Rochester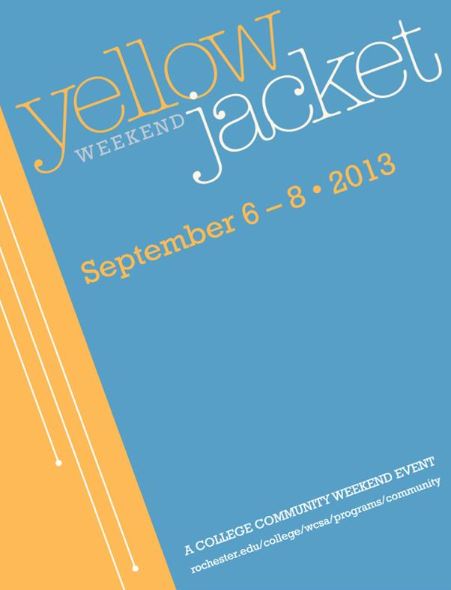 WHAT: The University of Rochester celebrates the start of the academic year with its annual YellowJacket Weekend, featuring performances by Saturday Night Live comedians Jay Pharoah and Vanessa Bayer.
TIME, DATE, PLACE: 9 p.m., Saturday, Sept. 7, in Strong Auditorium, located on the University of Rochester's River Campus.
WHAT: Vanessa Bayer and Jay Pharoah, both third-year veterans of Saturday Night Live, will join forces to present a night of comedy. Both are known for their wide array of celebrity impressions- Bayer was featured as Miley Cyrus in popular sketch "The Miley Cyrus Show" in her debut season on SNL.
TICKETS: Tickets are $7 for University of Rochester undergrads (with I.D.), $10 for graduate students, faculty, and staff, and $15 for the general public. Tickets can be purchased at the Common Market in Wilson Commons or online at www.urochestertickets.com. Online tickets, which can be purchased online until Friday, Sept. 6, will be made available at the door of the event at the will call table.
FOR MORE INFORMATION: Call the Common Connection at 585.275.5911. Media wishing to cover the event should call Caitlin Mack at 802.999.5191.