Baroque Chamber Orchestra Performs on Original 18th-Century Instruments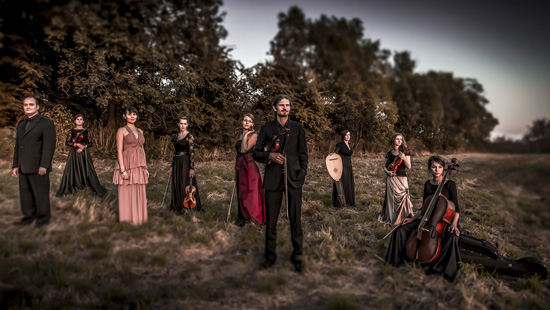 TIME, DATE, PLACE: 3 p.m. Sunday, Oct. 27, Linehan Chapel, Nazareth College
WHAT: The international orchestra Il Giardino d'Amore ("The Garden of Love") will perform Baroque music on original instruments. Led by violinist Stefan Plewniak and harpsichordist Marco Vitale, the orchestra specializes in the performance of Italian, Polish, and French baroque music of the 17th and 18th centuries. The group will perform music by Vivaldi, Corelli, Handel, Monteverdi, Zebrowski, Lully, and others.
The orchestra has performed at numerous festivals, including the Bach festival in Vienna, the Utrecht old music festival in Germany, and the Tartini festival in Slovenia. On tour in the United States this fall, the orchestra will be featured as part of the New York Early Music Celebration in New York City in October before traveling to Rochester. The group's releases include Il Giardino d'Amore and Musica del Sole.
ADMISSION: The concert is free and open to the public.
SPONSOR: The University of Rochester's Skalny Center for Polish and Central European Studies
FOR MORE INFORMATION: Contact the Skalny Center at 585.275.9898.