University Honored for Grounds Management Excellence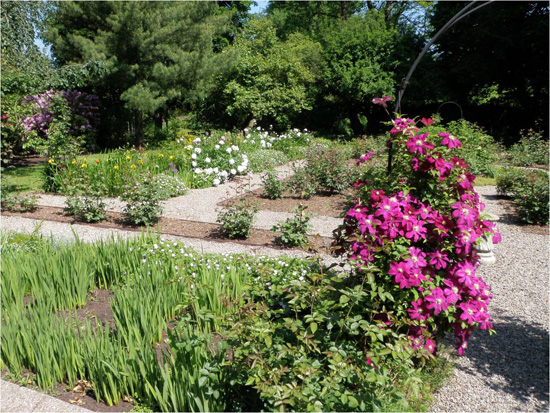 The Professional Grounds Management Society (PGMS) has recognized the University of Rochester with its Honor Award in the society's 2013 Green Star Awards competition. The award highlights the work of the University's Horticulture and Grounds Department at the Mount Hope Campus and was given in the University/College category. Winners were honored during the society's October 2013 Awards Dinner in Louisville, Ky.
The Green Star Awards program brings national recognition to grounds maintained with a high degree of excellence, complementing other national landscape award programs that recognize outstanding landscape design and construction.
The 20-plus acre University of Rochester Mount Hope Campus is less than one mile north of River Campus and includes the Patrick Barry House, former nursery offices, the packing house and three former Barry households. Ellwanger and Barry Nurseries in Rochesteróconsidered one of the most extensive nurseries in the world in the late 1800sódonated a portion of their property to the University in the mid-1900s.
The Patrick Barry House grounds include many trees and shrubs from the Ellwanger & Barry era, in addition to perennial and formal rose gardens.
The University's Department of Horticulture and Grounds works to provide an aesthetically pleasing and safe environment and pursues these goals with sustainable practices in mind. Thresholds are established for weeds and other pests, with the intent of limiting the use of chemicals. Challenges to this can be deer, insect and disease pressure on roses, and invasive weeds in planting beds. Higher mowing heights, mulch, hand weeding and sanitation are methods employed to help achieve these goals.
Founded in 1911, PGMS is an individual membership society of grounds professionals dedicated to advancing the grounds management profession through education and professional development.