Morality and Corporate Responsibility Explored in An Enemy of the People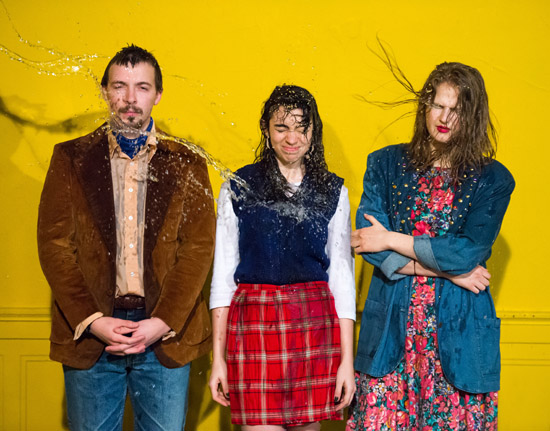 The University of Rochester International Theatre Program presents a contemporary take on one man's struggle between morality and self-interest in their production of Henrik Ibsen's dark satire, An Enemy of the People. The play, which premieres on Thursday, Feb. 27 in Todd Theatre, conveys a message as powerful today as when it was written in 1882, says the program's artistic director, Nigel Maister.
In the work, a small town doctor, who oversees the water quality of the town's primary economic driver—a health spa—must decide what to do when he finds the water source poisoned. When the ramifications of his whistle-blowing start to become clear, he is forced to choose between his integrity, family, and the community in which he lives. Combining social critique with satire, An Enemy of the People places an entire community in the role of antagonist, and highlights the conflict between economics and a person's moral sense of self.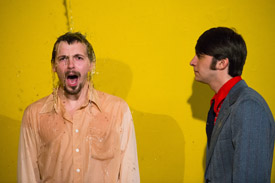 "Even today, the debates over our environment and economic necessity—and especially with fracking being a center of controversy in our region—are as vivid as those presented in this extraordinary work," said Maister.
Playwright Henrik Ibsen wrote An Enemy of the People in response to public outcry against a previous play, Ghosts. His most influential works, which include, The Wild Duck, Peer Gynt, Pillars of Society, and A Doll's House, examine the realities hidden under the surfaces of bourgeois urban society. His plays, which became the most performed outside of any playwright except William Shakespeare, have served as inspiration for modern day artists ranging from Arthur Miller to Steven Spielberg.
The production's guest director, Alexandra Kuechler Caffall, began her career at Artists Repertory Theater in Portland, Oregon. A frequent writer and producer of work celebrating femininity, pop culture, and generational conflict, her recent credits include Little Piece of You at Theatro Latea, as well as assistant directing Daniel Fish's world premiere of House for Sale. Caffall has a master of fine arts from The New School for Drama. Set design is by Scott Tedmon-Jones; costume design is by Stacey Berman; lighting design is by Gina Scherr; and the production's sound design and original music is by Stowe Nelson.
An Enemy of the People runs Thursday, Feb. 27 through Saturday, March 1, and Wednesday, March 5 through Saturday, March 8. All shows begin at 8 p.m., except for a matinée performance on Sunday, March 2 at 3 p.m. Tickets are $7 for UR students; $10 for UR alumni, faculty and staff, and for seniors (55+); and $13 for the general public. All performances take place in Todd Theatre, located in the Todd Union building on the River Campus. Tickets can be purchased online at www.rochester.edu/theatre, or by calling 585.275.4088. Tickets may also be purchased up to an hour before each performance at the box office.