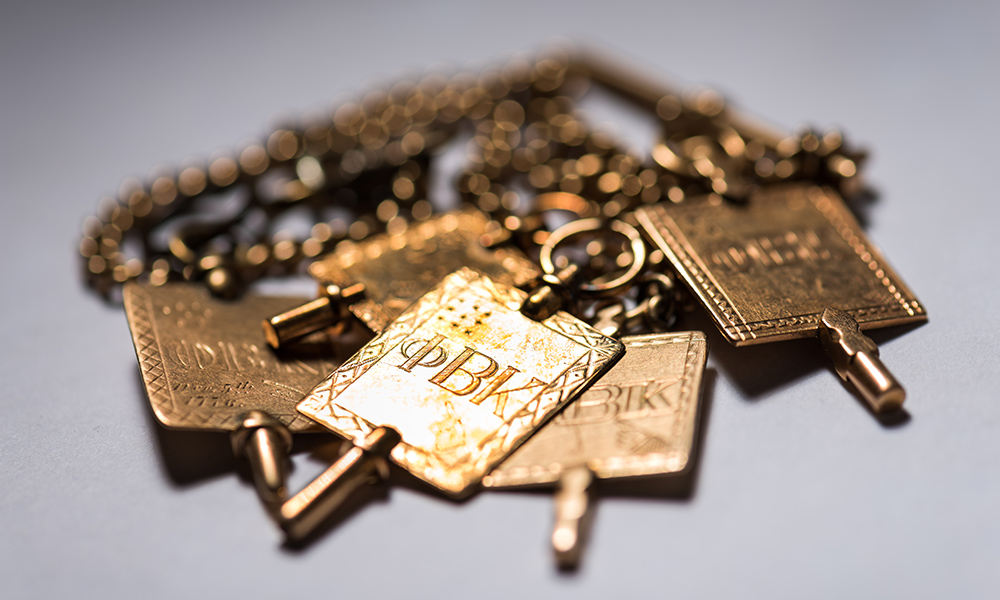 The honor recognizes students who excelled academically and in leadership roles during their first year at Rochester.
Seventeen current University of Rochester sophomores have been honored with the Suzanne J. O'Brien Book Award, which recognizes students who excelled academically and in leadership roles in their first year at the College.
The winners were chosen by a committee of faculty and academic staff who serve as officers in the University's Iota Chapter of Phi Beta Kappa, which cosponsors the award with the College. A virtual ceremony celebrating the winners took place on April 8.
"This year, we had several varsity athletes, musicians, and political activists among other interests," says Iota Chapter president Nicholas Gresens, an associate professor in the Department of Religion and Classics. "I've always been impressed with how well-rounded the University students are, and these students epitomize that trait."
Formerly called the Iota Book Award, it was first presented in 2003. It was renamed in honor of Suzanne O'Brien '59, a Phi Beta Kappa member and longtime director of the College Center for Advising Services, upon her retirement as associate dean of the College in 2016.
The Iota Chapter designed the award around the gift of a book in honor of the intellectual and humanistic values promoted by Phi Beta Kappa, the nation's oldest and most prestigious academic honor society.
This year's recipients from the Class of '23, with their majors and hometowns, are:
Nicholas Achuthan (optics), Chicago
Valerie Battista (computer science), Columbia, Maryland
Brett Behrend (international relations), Idaho Falls, Idaho
Sarah Broas (undeclared), Putnam Valley, New York
Katherine Broun (biomedical engineering), Wallingford, Connecticut
Jason Cobert (undeclared), Bellevue, Washington
Rachel Dennis (mathematics), Renton, Washington
Blaine Doyle (economics), Cornwall on Hudson, New York
Alexander Evert (physics), West Chester, Ohio
Fiona Gaffney (international relations), Copley, Ohio
Elizabeth Garijo-Garde (music), Darien, Connecticut
Jennifer Jordahl (undeclared), Arlington, Massachusetts
Matthew Kiel (political science), Marietta, Georgia
Humfrey Kimanya (mechanical engineering), Arusha, Tanzania
Shitong (Fred) Liu (political science), Shenzhen, Guangdong, China
Cole Okuno (finance), Honolulu, Hawaii
Samuel Streicher (bioethics), Richmond Hill, Ontario, Canada
Category: Campus Life