Jim Mandelaro
Jim Mandelaro's Latest Posts
Annual Goergen Awards for Excellence in Undergraduate Teaching recognize faculty members in Arts, Sciences & Engineering.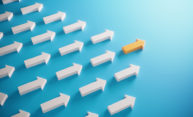 While many of life's normal interactions may be taking place from a distance, building relationships and being persistent are a few key takeaways, says director of Rochester's Greene Center for Career Education and Connections.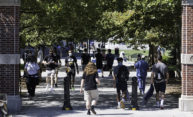 The Class of 2024 includes more than 1250 students in the College and 134 students in the Eastman School of Music. Forty other nations are represented.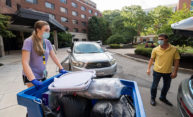 Health and safety were the order of the day for a "slow roll to move in" for the Class of 2024 and other University students living in campus housing this fall.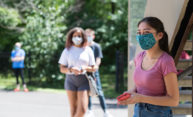 Undergraduates who arrived August 1 for a New York State–required quarantine are finding plenty to do while they prepare for the fall semester.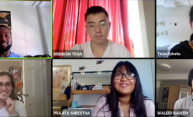 A Zoom-based talk show and a roster of online activities are some of the hallmarks of orientation programming in the face of the COVID-19 pandemic.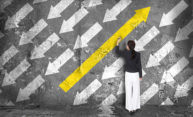 Despite the pandemic, the Greene Center helps connects students with opportunities to pursue life and career interests.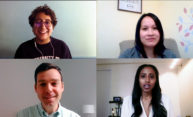 University of Rochester alumni who graduated during the Great Recession of 2008–09 offer tips for finding a job during a recession.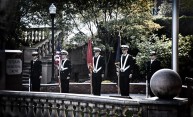 Members of the University of Rochester community have served in the United States military—and lost their lives in that service—almost since the University was founded in 1850.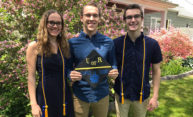 Members of the Class of 2020 marked a traditional milestone in unusual times, with an online conferral of degrees and at-home celebrations with remote family and friends.