Jim Mandelaro
Jim Mandelaro's Latest Posts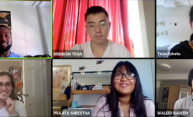 A Zoom-based talk show featuring student orientation leaders, virtual welcomes, and a roster of online activities are some of the hallmarks of orientation programming in the face of the COVID-19 pandemic.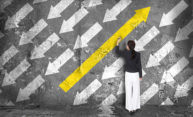 Despite the pandemic, the Greene Center helps connects students with opportunities to pursue life and career interests.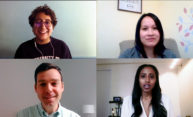 University of Rochester alumni who graduated during the Great Recession of 2008–09 offer tips for finding a job during a recession.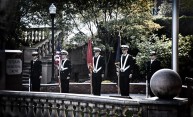 Members of the University of Rochester community have served in the United States military—and lost their lives in that service—almost since the University was founded in 1850.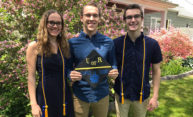 Members of the Class of 2020 marked a traditional milestone in unusual times, with an online conferral of degrees and at-home celebrations with remote family and friends.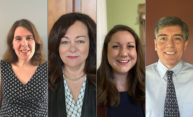 Four high school teachers who greatly influenced members of the Class of 2020 are this year's recipients of the University's Singer Family Prize for Excellence in Secondary School Teaching.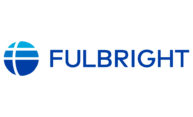 Chosen from 21 University of Rochester semifinalists, nine students and two recent alumni have been offered 2020–21 grants in the Fulbright US Student Grant program.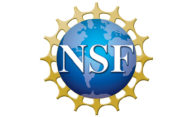 Seven Rochester undergraduates, five graduate students, and six alumni will receive funding for graduate degrees in STEM, STEM education, and social science fields.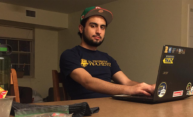 Not every student can go home. More than 700 Rochester undergraduates have been living on the River Campus, in single rooms, since the University closed residence halls for most of the undergraduate population, in late March.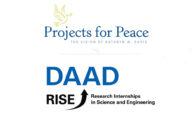 It's a bittersweet spring for the University's 2020 Davis Projects for Peace and DAAD RISE winners. Fifteen students were selected for the summer programs, which have been canceled.