Jim Mandelaro
Jim Mandelaro's Latest Posts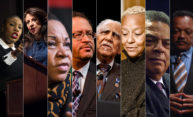 Since 2000, when the late Julian Bond spoke on the River Campus, the Martin Luther King Jr. Commemorative Address has been a winter tradition at the University of Rochester, bringing civil rights leaders, activists, poets, and icons to campus.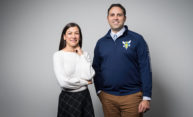 The first co-chairs of the University's new Genesee Staff Council share two main goals: better communication in the present, and a solid foundation for the future.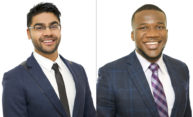 One Rochester graduate and one senior are among the 145 Schwarzman Scholars selected this year from a global applicant pool of more than 4,700 applicants to complete a multidisciplinary one-year master's program at China's Tsinghua University.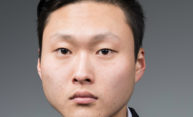 Jin Kim '19 (T5 '20) is the first Rochester student to be awarded a Thomas R. Pickering Graduate Fellowship, a program designed to attract outstanding candidates from diverse backgrounds to represent the United States in the Foreign Service.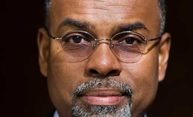 Eddie Glaude Jr. author of the book Begin Again: James Baldwin's America and Its Urgent Lessons for Our Own, will deliver Rochester's annual Martin Luther King Jr. Commemorative Address.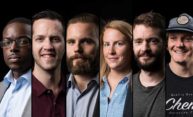 Helping military veterans transition to higher education is a particular strength of the University of Rochester, which is currently 10th on the US News & World Report rankings of "Best Colleges for Veterans." Six students share their story.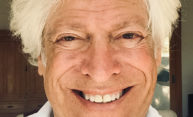 Richard Fischoff '68 didn't star in Kramer vs. Kramer, Sleepless in Seattle, The Big Chill, or Fatal Attraction. But the veteran Hollywood producer and executive played a major role in those movies becoming box office hits.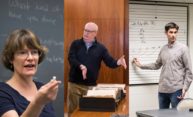 Three University educators are being recognized as the recipients of the 2019 Goergen Award for Excellence in Undergraduate Teaching: Matthew BaileyShea, Ryan Prendergast, and Katherine Schaefer.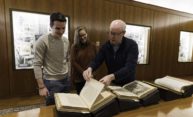 "We should give students the input and tools to be able to produce knowledge on their own," says Ryan Prendergast, an associate professor in the Department of Modern Languages and Cultures.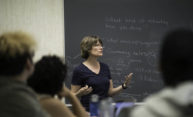 "It's amazing what I learn just from reading my students' papers," says Katherine Schaefer, an associate professor of instruction in the Writing, Speaking, and Argument Program.