Jim Mandelaro
Jim Mandelaro's Latest Posts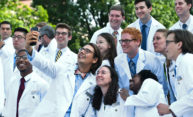 More than 100 medical students received their white coats—the traditional lab jackets worn by physicians and medical scientists—to formally join the School of Medicine & Dentistry at the Robert L. & Lillian H. Brent White Coat Ceremony.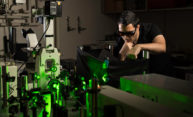 There's no better time to do research at the University than during the summer. While the classrooms may be quiet, labs and libraries remain busy as undergraduate students work on projects from engineering to political science.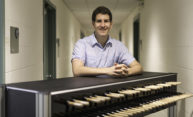 Recent physics graduate Alex Johnson '19 had never played the bells before coming to Rochester. Now he is one of the best musicians in the world at the instrument, taking first place at the international Queen Fabiola Carillon Competition.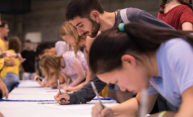 More than 1,300 students from 44 states and 77 countries will arrive on River Campus in August. More than 21,300 students applied, up six percent from last year's high-water mark.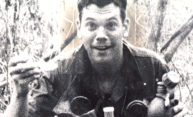 Members of the University of Rochester community have been part of  the US armed forces almost since the school was founded in 1850. And many have paid the ultimate price.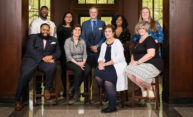 A Commencement tradition for the past 12 years, the Singer Family Prize is given to high school teachers who have made a difference in the lives of the seniors who nominate them.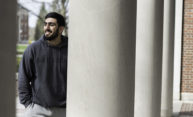 Bobby Gerami '19 has taken advantage of many opportunities at Rochester, getting involved with the After Hours a cappella group; club basketball; and the Students' Association, where he served as treasurer.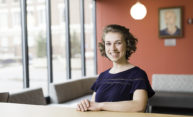 Hannah Dick '19, '19E knew she wanted to pursue a college degree in music. But that wasn't all. Graduating with dual degrees in percussion and brain and cognitive science, she plans to use music to help people.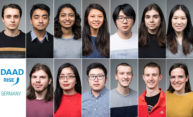 The highly competitive Research Internships in Science and Engineering (RISE) program matches students with a host university or institute in Germany according to their area of interest.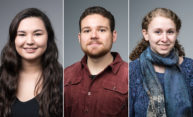 Three members of the University's Class of 2020 are recipients of the Barry M. Goldwater Scholarship, a prestigious award for undergraduate science majors.