Jim Mandelaro
Jim Mandelaro's Latest Posts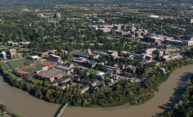 Undergraduates who have to remain on campus have moved into separate rooms as part of an effort to reduce the likelihood that they'll come into contact with coronavirus and to create quarantine and isolation areas if students need that level of care.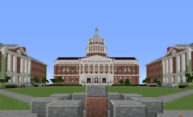 A team of Rochester undergraduates is creating a virtual version of campus to go along with the virtual learning that's under way through online courses.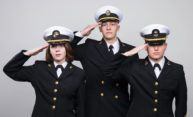 One of the longest-running, continuous programs in the country, the University's Naval ROTC unit celebrates 75 years of leadership.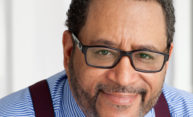 Dyson is the fourth speaker in the "Difficult Conversations as a Catalyst for Change" lecture series, and is the author or editor of more than 20 books on race and race relations in the United States.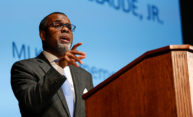 "History converged in a way that called Dr. King forward, and he answered the call," said Princeton University professor Eddie Glaude Jr., who delivered the University of Rochester's annual Martin Luther King Jr. Commemorative Address. "That can happen with anybody. We don't need another Martin Luther King. We need every day ordinary people. We are the leaders we've been looking for." (University of Rochester photo / Matt Wittmeyer)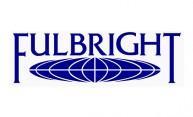 For the fourth time in six years, Rochester placed among the nation's top universities for student Fulbright Grants.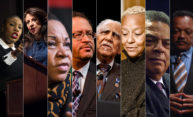 Since 2000, when the late Julian Bond spoke on the River Campus, the Martin Luther King Jr. Commemorative Address has been a winter tradition at the University of Rochester, bringing civil rights leaders, activists, poets, and icons to campus.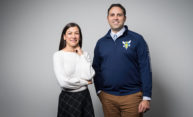 The first co-chairs of the University's new Genesee Staff Council share two main goals: better communication in the present, and a solid foundation for the future.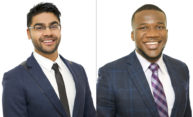 One Rochester graduate and one senior are among the 145 Schwarzman Scholars selected this year from a global applicant pool of more than 4,700 applicants to complete a multidisciplinary one-year master's program at China's Tsinghua University.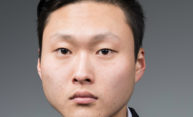 Jin Kim '19 (T5 '20) is the first Rochester student to be awarded a Thomas R. Pickering Graduate Fellowship, a program designed to attract outstanding candidates from diverse backgrounds to represent the United States in the Foreign Service.