Jim Mandelaro
Jim Mandelaro's Latest Posts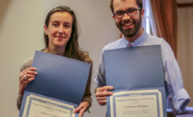 Doctoral student Clara Auclair, who works as a digitization specialist in River Campus Libraries, and Cameron Morgan '19 (T5), a public speaking fellow in the Writing, Speaking, and Argument Program were honored during National Student Employment Week.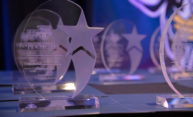 This year, nineteen individuals and three groups will be honored during the College's annual Student Life Awards, also known as "the Rockys." The 2019 dinner and awards ceremony takes place Thursday, April 18.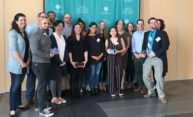 The Gwen M. Greene Center for Career Education and Connections presented its third annual awards to partners and individuals who exemplify the career center's values.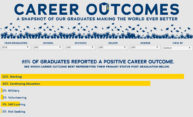 Did you know: 92 percent of the Class of 2018 were working or in graduate school within six months of graduation? A new data visualization offers the most detailed picture yet of "first destinations" of recent College graduates.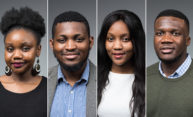 Four Rochester students will lead two projects this summer as part of a national program in which college students design and implement projects that promote peace and intercultural understanding.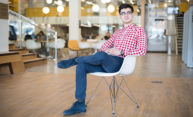 Vlad Cazacu '20 knew he wanted to make the most of his time at Rochester, but was unsure how. Now as the founder of Rochester Creators, he is helping himself and his fellow students gain confidence and credibility by writing and publishing books.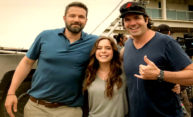 Maddy Wary is a mathematics and brain and cognitive sciences dual major from Hawaii. But during Spring Break this week, she makes her onscreen debut in Triple Frontier, a Netflix action thriller.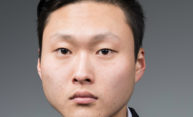 Political science major Jin Seokjin Kim '20 (T5) has been selected for the Public Policy and International Affairs (PPIA) Fellowship program at the University of California, Berkeley.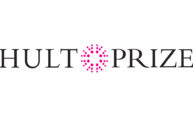 Three teams of Rochester graduates and current students have reached the regional finals of the world's largest social entrepreneurship competition.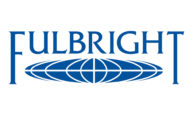 A record 27 University students and recent alumni have been named semifinalists in the Fulbright US Student Grant Program, the government's flagship international educational exchange program.