Jim Mandelaro
Jim Mandelaro's Latest Posts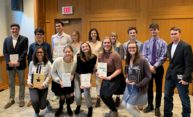 The annual award recognizes undergraduate students who excelled academically and in leadership roles during their first year at the College.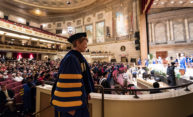 In a ceremony filled with tradition, music, laughter, and optimism, Sarah C. Mangelsdorf was formally invested Friday afternoon as the University of Rochester's 11th president. "The University of Rochester was built by the people of Rochester," she said in her inaugural address. "We are not just a University in this community. We are a University of this community."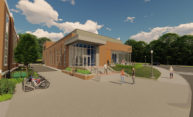 Construction is scheduled to begin in November on the Sloan Performing Arts Center, a 29,000-square-foot facility on the River Campus that will provide new space for theatrical programs, dance programs, concerts, and other activities.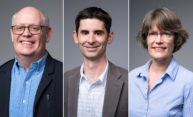 Matthew BaileyShea, in the College's Department of Music and the Eastman School of Music; Ryan Prendergast, in the Department of Modern Languages and Cultures; and Katherine Schaefer, in the Writing, Speaking, and Argument Program are this year's teaching honorees.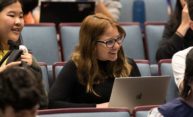 Growing up in Uruguay Fernanda Sesto '23 was the only female student in her computer science-focused high school. At Rochester, she plans to continue using technology to tackle issues of social inequality.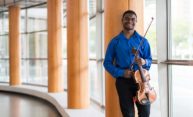 Living in a shelter during parts of his high school years, Jafrè Chase '23E never stopped practicing the viola, and never stopped dreaming and working toward a better life.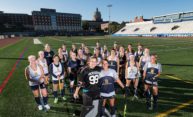 Field hockey teammates Kate Kujawa '20 and Amanda Guido '20 have both been touched by suicide. Now the team is dedicating its September home game to remembering those lost and to raising awareness of support available for those who need help.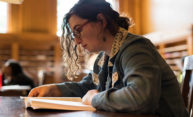 For first-generation college student Siera Sadowski '23, the financial freedom of a Handler Scholarship and the academic freedom of Rochester's curriculum are opening doors.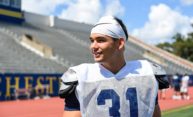 James Bentayou '23 hopes Rochester will become a place where he can combine his interest in acting, politics, and football. "I want people on campus to remember me."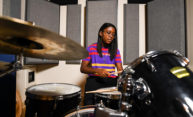 Combining her life-long love for music with her interest in technology led Sanaa Finley '23 to feel "right at home" at Rochester.