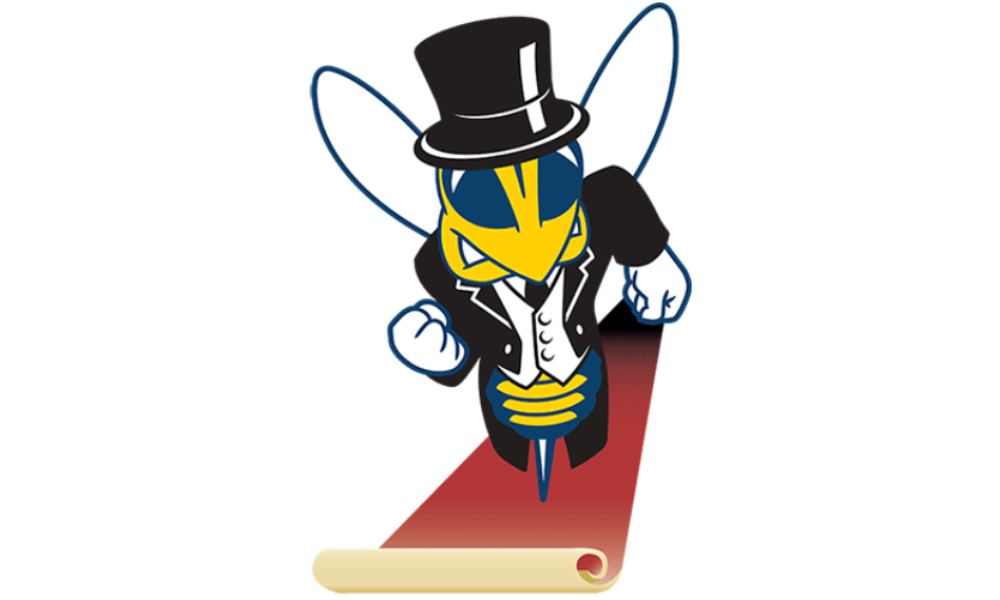 Twenty-one 'Rocky' awards will be handed out at this year's hybrid event.
Twenty-one awards will be handed out at the 2021 Student Life Awards on Friday, April 23. The so-called "Rockys" recognize individual students and student groups in the College who have had a significant and positive impact on the University of Rochester or surrounding community through service to others, investment of talent and time, and pursuit of excellence.
Due to COVID-19 restrictions, this year's Student Life Awards will be a hybrid event, with two in-person ceremonies taking place on the Eastman Quad (3 to 5 p.m. EDT, and then 6 to 8 p.m. EDT) and accessible remotely via Zoom. Up to 50 people will be allowed at each in-person event.
This year's winners are:
Andrew Fried Prize: Hannah Witkin '24 (philosophy), Elkridge, Maryland
Athletic Leadership Award: Kathryn Colone '21 (biomedical engineering), Manlius, New York
Junior campus contributions: Cesar Garcia '22 (business analytics), Rockville, Maryland
Senior campus contributions: Eden-Lyn Thomas '21 (business and philosophy), Manchester, New York
Meliora Values Award: Madeline Bordo '21 (health, behavior, and society), Pittsburgh
Delno Sisson Prize: Hassanatou Diallo '24 (biology), New York City
Eli & Mildred Sokol Prize: Isabella Miranda '23 (neuroscience), Chandler, Arizona
Outstanding FSA Leadership: Denise Navarrete '22 (health, behavior, and society), New York City
First-year leadership: Noah Hathaway '24 (business), Rush, New York
Gwen M. Greene First Generation Senior: Ewin Joseph '21 (anthropology), Brooklyn, New York
Michael Lowenstein Memorial Award: Tamera Shaw '21 (psychology, Oak Lawn, Illinois)
Percy Dutton Prize: Jerrell Gray '21 (interdepartmental studies), Brooklyn, New York
Presidential Award for Community Service: Eleanor (Rebecca) Lena '21 (biological science), Richmond Hill, Ontario, Canada
Terry Prize: Alyssa Nelson '21 (history), Victor, New York
Transfer Student Award: Savannah Schisler '22 (mechanical engineering), Littletown, Pennsylvania
Linda Muise Award: Raffi Wright '22 (applied music), Clarence, New York
Hazen Award: Eden-Lyn Thomas '21 (business/philosophy, Manchester, New York) and Elena Robson '21 (brain and cognitive sciences/music), Riverside, Rhode Island
Rouzer Award: Justyna Gorka '21 (philosophy), Elmwood Park, Illinois
SA Student Life Advocate of the Year Award: Cam Schauf, director of Dining Services & Auxiliary Operations
Outstanding Student Organization: Hindu Students' Association
Excellence in Programming Award: Computer Science Undergraduate Council
Excellence in Creative Cosponsorship: Political Action Month by Alpha Phi Alpha and Black Students' Union
Category: Student Life