Jeanette Colby, calendar editor, offers a selection of events and activities to check out this weekend. Browse, discover, and share upcoming events on the University Events Calendar by logging in with your University NetID. The calendar features a variety of events at all campuses, including the River Campus, Eastman School, Memorial Art Gallery, and Medical Center.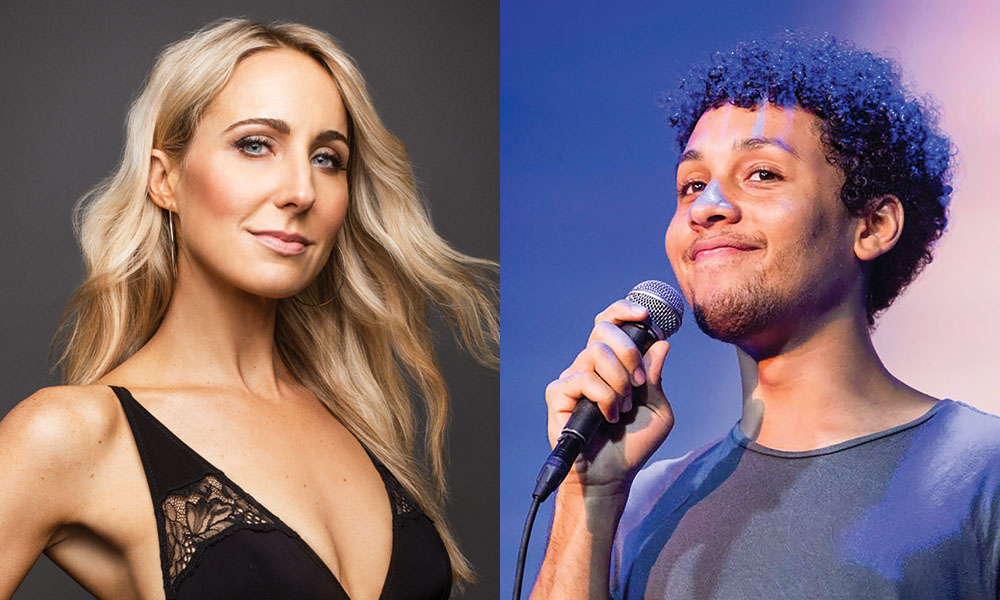 #1: Enjoy a night of comedy
Comedians Nikki Glaser and Jaboukie Young-White will perform stand-up comedy on Saturday, February 1. Glaser, who has quickly become a sought after comedian, is a writer, podcaster, TV and radio show host, and is rising in the ranks as a celebrity roaster. In 2019, she launched her own Netflix special, "Bangin.'" Young-White is a correspondent on The Daily Show with Trevor Noah. He was recently featured in the Netflix show Set It Up and was named Rolling Stone magazine's 25 Under 25. Tickets are $7 for undergraduate students, $10 for faculty, staff, and graduate students; and $15 for the general public and can be purchased online or at the Common Market at Wilson Commons. The show begins at 9 p.m. at Strong Auditorium.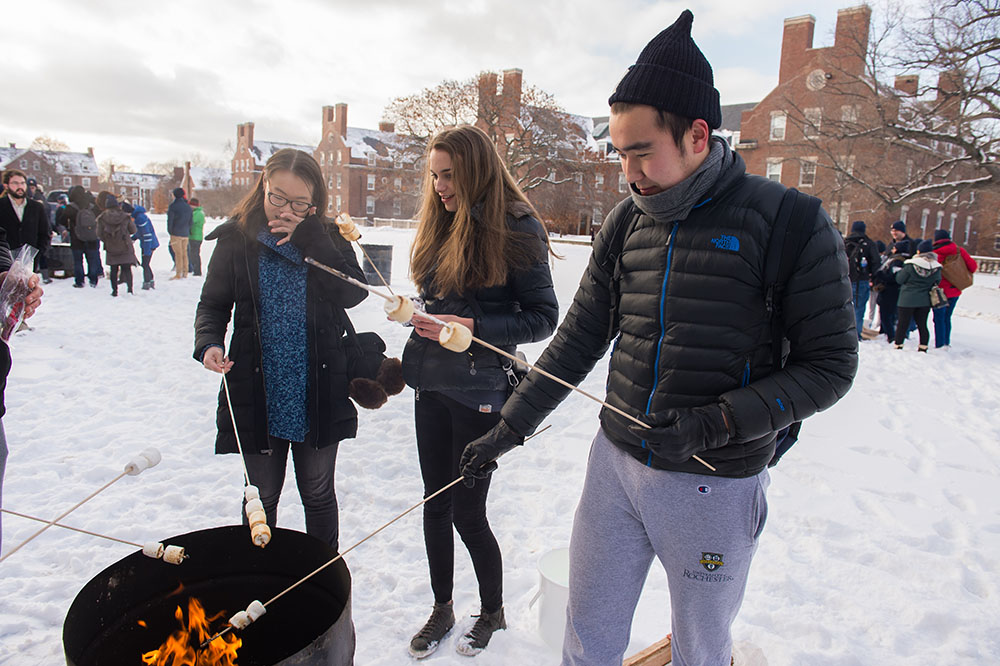 #2: Experience a 'Winter Wonderland'
Visit the River Campus for the College Community Weekend event "Winter Wonderland," on Saturday, February 1, which takes place in various locations around the Campus Center – at Wilson Commons Porch, Hirst Lounge, May Room, and Feldman Ballroom in Douglass Commons. Bring the family, from 4 to 7 p.m., for a seasonal fest on campus that features games and activities such as cookie decorating, build-a-buddy, and extreme laser tag. There will be a mechanical reindeer, tasting stations, and mini snow globes, . Listen to live music, warm up at the fire pits, drink hot chocolate, or grab an apple cider. Parking is available in the Intercampus Lot.

#3: Attend free community skating event
The University of Rochester and 19th Ward Community Association cosponsor the annual Family and Student Ice Skating Party on Saturday, February 1. The family-friendly event will offer attendees free admission and free skate rentals. There will be food, drinks, games, and prizes. The event is from 1 to 4 p.m. at the Genesee Valley Sports Complex, 131 Elmwood Avenue. There will also be shuttle service provided from ITS (rear of the library) to the rink between 12:45 and 4:15 p.m.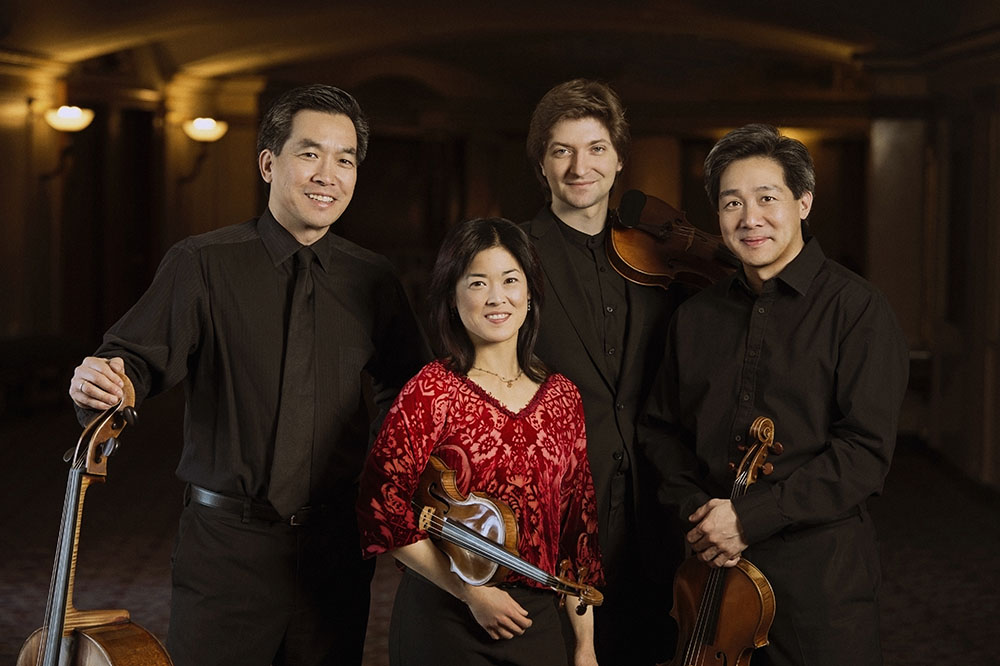 #4: Hear the Ying Quartet perform
The Grammy Award-winning Ying Quartet will perform for the Eastman-Ranlet Series on Sunday, February 2. The Eastman School of Music's resident string quartet, now in its third decade, regularly performs in many of the world's most important concert halls and diverse settings. In addition to a tour in China, the 2018–19 season featured the quartet in performances with the jazz pianist Billy Childs, performances for the Philadelphia and Phoenix Chamber Music Societies, and performances in the group's role as quartet-in-residence at the Bowdoin International Music Festival. The concert begins at 3 p.m. at Kilbourn Hall. The program includes compositions by Franz Schubert and Kevin Puts. Online sales for this event are available up to one hour prior to the performance; after that tickets may be purchased in person at the box office. Discounts available with a University ID.

#5: See video installation that explores race, gender, art history
Currently on view at the Memorial Art Gallery, through April 5, is the film installation Giverny I (NEGRESSE IMPERIALE) 2017. Brooklyn-based artist Ja'Tovia Gary created the work during a residency at Claude Monet's historic gardens in France as part of the Terra Summer Fellowship for emerging filmmakers, scholars, and artists. The installation reintroduces archival images by combining documentary elements and direct animation, connecting the artist's everyday experience as a Black woman with art history. Gary's work uses documentary film and experimental video art to chart the ways structures of power shape perceptions around representation, race, gender, sexuality, and violence. Gary will be part of a conversation at the museum on March 15. The installation contains audio and flashing that some visitors may find disturbing. Children must be accompanied by an adult at all times. Admission to the museum is $15 for general admission, $12 for senior citizens (ages 62+), $6 for college students with ID and children ages 6 to 18. Admission is free for University of Rochester students, faculty, and staff with current ID.
Category: Uncategorized