Nick Foti '19 offers his selection of events and activities to check out this weekend. Browse, discover, and share upcoming events on the University Events Calendar by logging in with your University NetID. The calendar features a variety of events at all campuses, including the River Campus, Eastman School, Memorial Art Gallery, and Medical Center.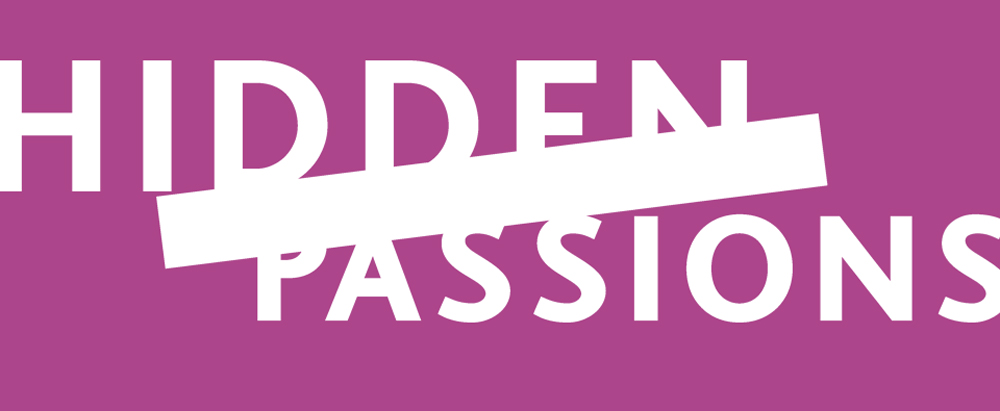 #1: Be inspired by the creative lives of Rochesterians
The Memorial Art Gallery hosts its "Hidden Passions" series on Thursday, April 12 at 7 p.m. The monthly series celebrates the hobbies and creative lives of Rochesterians. This month's edition features Hal Kanthor, a pediatrician and Gilbert & Sullivan collector, and Danielle Ponder, an attorney and musician. The event is included with museum admission, which is free for faculty, staff, and students with a University ID. Read more about Hidden Passions Season 4.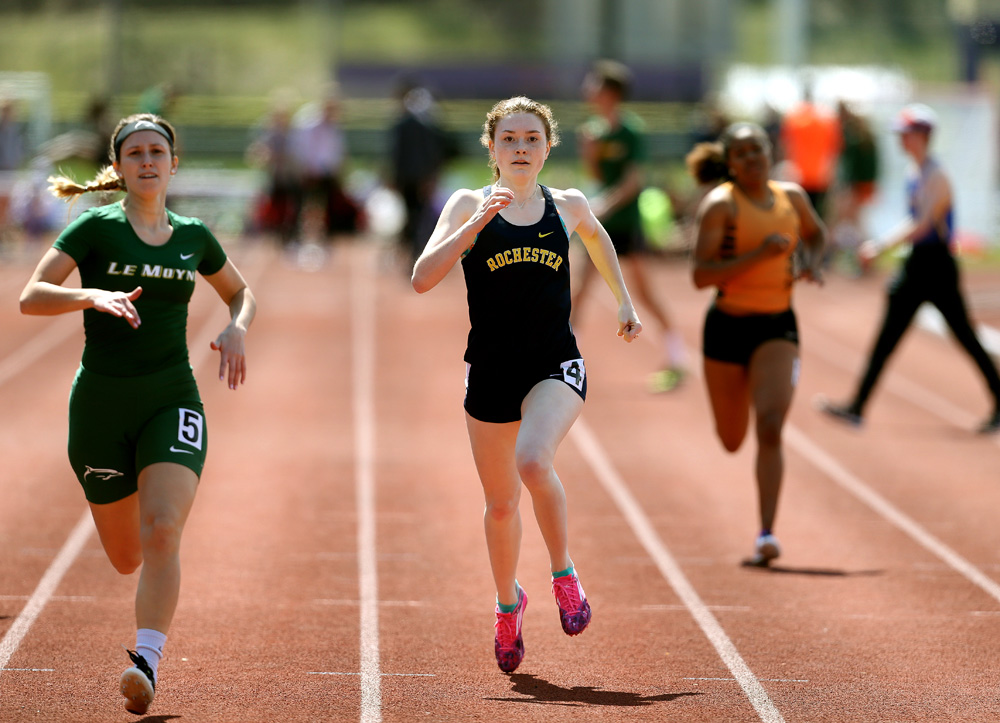 #2: *CANCELLED*Watch track and field meet on River Campus
The event has been cancelled. Rochester will stage its first home outdoor track and field meet in two years when the Yellowjackets host the UR Alumni Invitational on Saturday, April 14.  More than 15 teams will compete, including SUNY Brockport, SUNY Fredonia, Le Moyne College, Nazareth, Rochester Institute of Technology, St. Bonaventure, and St. John Fisher. The throwing events will be held at the Graduate Living Center Fields on the continuation of Inter-Campus Drive, just before you get to Southside Field where softball plays. Running events and some jumping events, like pole vault, high jump, long jump, triple jump will take place at Fauver Stadium. A full schedule will be posted on the track and field schedule pages on the athletic website. The first events will go off at 9 a.m. and continue with track events until 5 p.m. Admission is free for all spectators.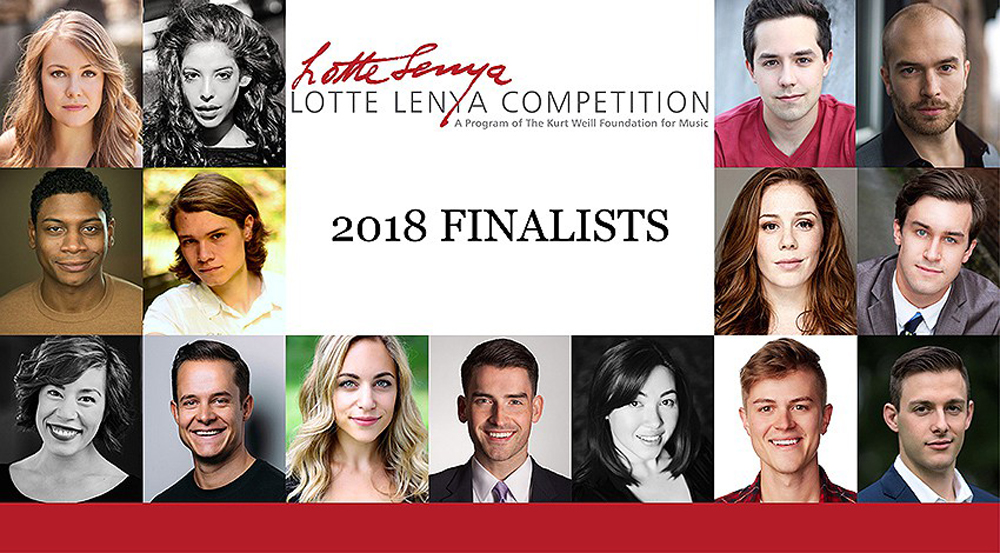 #3: See world-class music theater performers compete
The Lotte Lenya Competition, an international music theater competition, is Saturday, April 14, at the Eastman School of Music's Kilbourn Hall. This year marks the competition's 20th anniversary year, which is produced by the Kurt Weill Foundation for Music, and founded in 1998 by foundation President and CEO Kim Kowalke, a professor of musicology at the Eastman School of Music. Each of the 15 young singers and actors—from across the United States, Israel, Austria, and Canada—will sing an operatic aria, two songs from American musical theater, and a selection by German composer Kurt Weill. Two of the 15 finalists this year are from the Eastman School: Graduate student Laura Corina Sanders and Reilly Nelson '11E. The performances will be judged by a panel of musicians: Tony Award-winning actress and singer Victoria Clark, renowned musical theater conductor James Holmes, and Broadway producer and author Jack Viertel. The top three winners will take home prizes of $20,000, $15,000, and $10,000. The finalists will present his or her full programs during the daytime round, from 11 a.m. to 3 p.m. An evening concert, in which contestants sing only a portion of their programs, starts at 8 p.m. Admission to both the daytime round and evening concert is free and open to the public. The evening concert will also be available to view via live stream.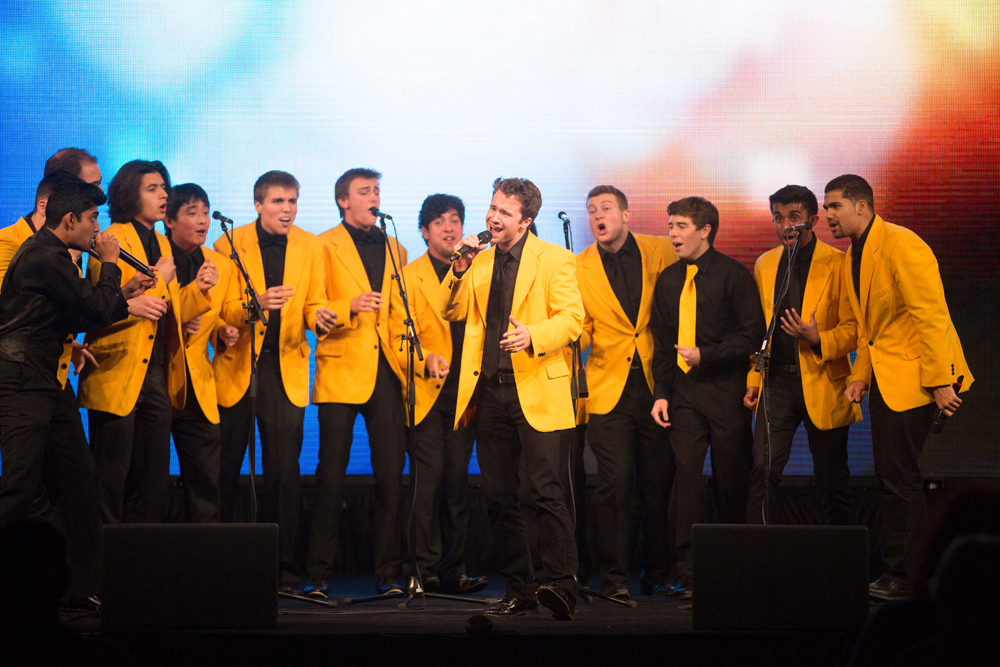 #4: Hear popular a cappella music at Strong
The University's oldest a cappella group, the Yellowjackets, will perform its spring show on Saturday, April 14. In addition to music by popular artists Sam Smith and Camila Cabello, the program will feature classic tunes from Disney favorites, including Frozen and Moana. PASApella, the University's Pan-African Students Association a cappella group will also make an appearance. Tickets are $15 for the general public and $10 for faculty and staff and can be purchased at the Common Market in Wilson Commons or at the door. The show starts at 8 p.m. in Strong Auditorium.
#5: Listen to a music in memory of the Holocaust
The Eastman School of Music will present its annual Holocaust Remembrance Concert, "A Time to Remember…," on Sunday, April 15. The event coincides with the worldwide observance of Yom HaShoah (Holocaust Remembrance Day). Eastman faculty members, students, and alumni will perform the music of composers who died during the Holocaust and music in memory of the historic tragedy, including works by Erwin Schulhoff, Roman Ryterband, Leo Smit, Hans Krasa, and Lowell Liebermann. The annual series was launched by Renée Jolles, associate professor of violin at Eastman, whose father, Jerome Jolles, was a survivor and went on to study music at Juilliard. His father, a virtuoso accordion player, pianist, teacher, and composer died in 2014. The performance begins at 7:30 p.m. in Kilbourn Hall. A reception will be provided at Temple Beth El of Rochester following the concert. University ID holders will be admitted free and tickets for the general public are $10 and will be available at the door.
Category: Uncategorized