On Veterans Day, we recognize the service of University community members who serve in our nation's armed services.
Here are a few of their stories.
Photos by J. Adam Fenster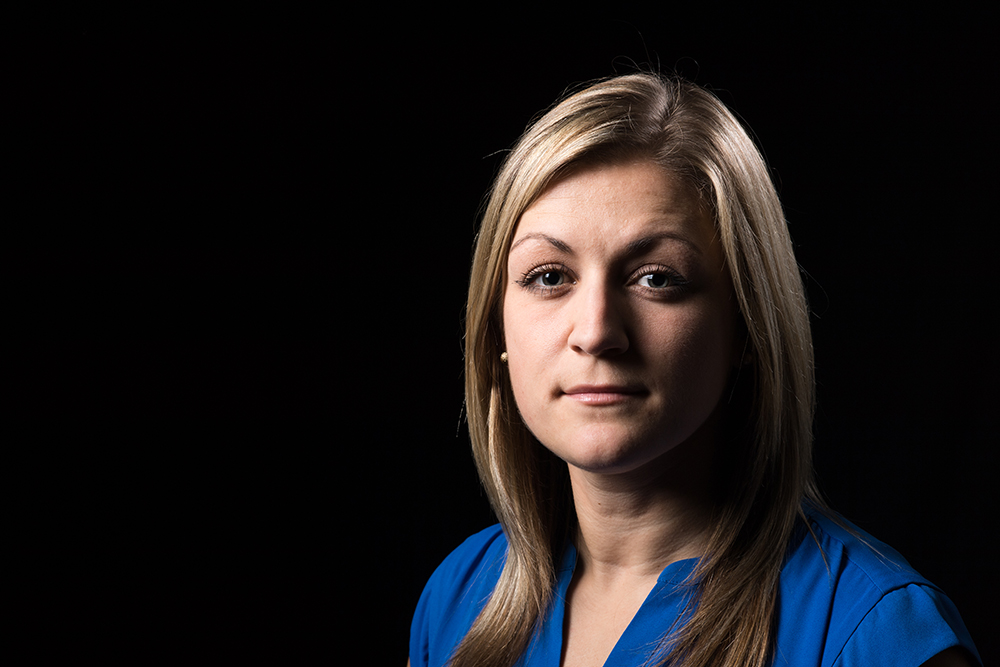 Emily Adams, MBA student at Simon Business School and research administrator in the Department of Neurology
Emily Adams enlisted with the U.S. Army Reserves in May 2007 after finishing her second year of college at SUNY Geneseo as a math major. "My dad went to West Point, so I've always had that in the back of my mind, that I wanted to serve in some capacity," she says. She is a civil affairs specialist, a position that acts as a liaison between the local populace and military forces in a region to help rebuild infrastructure. While Adams has not yet been deployed overseas, she says. "I really look forward to it."
Adams enrolled in the MBA program at Simon Business School because it would give her "a little bit of everything." She says it was hard to balance her Army Reserve training—a weekend a month, and two weeks per year—with her coursework, but also exciting because she likes to remain busy. "You have to choose wisely and manage your time well."
She found that the skills that she learned at Simon were valuable in the military—and vice versa. "You really learn how to communicate with people of all ages and all backgrounds in the military, so I found that useful at Simon."
Adams is currently a sergeant in the Reserves and a research administrator in neurology at the Medical Center. She manages grants, clinical trials, budgeting, and finances. She says that her military training enabled her to be more confident communicating with the neurologists and to take risks to learn what she needs to know.
"I'm really proud of what I do, but I'm also very grateful to Simon and the Med Center for the understanding and support that they give to people in the military," she says. "This community is quite positive and supportive. I guess I'm just grateful."
---
John Bissonette '19, senior analyst with University IT
Growing up at Grand Forks Air Force Base in North Dakota, where his father worked on the water systems for nuclear missiles, John Bissonette '19 had always wanted to fly B1B bombers or F22 fighter jets for the Air Force. That dream ended at age 15 when he learned that he needed glasses. But it didn't derail his desire to serve his country.
Bissonette remembers watching images on CNN of convoys crossing Iraq as part of Operation Desert Storm in the early 1990s. "I told my mom, 'I want to fight a desert war,'" Bissonette recalls. "There's something beautiful about it—the emptiness of the desert."
Fifteen years later, he got his chance. After exploring the Army and Air Force, Bissonette surprised himself by joining the Marine Corps in 2005. He was deployed to Iraq in September 2007 as part of the surge of troops ordered by President George W. Bush. After his seven-month tour as a network administrator, Bissonette was eager for another deployment. "It felt relevant, like I was doing something important," he says.
He was sent back to the Middle East, providing support for air operations from the ship where he was stationed. Bissonette administered the Joint Mission Planning System and trained other people to use the system.
When his service ended, he moved to Rochester with some friends from the Marines and enrolled in an information technology program at Rochester Institute Technology. But "my heart was not in it," he says. "[The Marines] don't really teach you how to transition back. I felt like I lost my identity. You feel like you have nothing in common with anyone."
He credits his girlfriend, Elizabeth, for helping him get back on track. He studied nursing at Monroe Community College, and became a contractor with the University's Data Center. Last year he was hired for a full-time position as a senior analyst with University IT. A presentation by Brendan Mort, director of the Center for Integrated Research Computing, piqued Bissonette's interest in the University's data science program—so much so that he knew he wanted to apply. He received his acceptance letter during the same week he had the opportunity to take a job at Edwards Air Force Base. But he says he made the right decision to choose data science: "The work is challenging in a way I want to be challenged."
---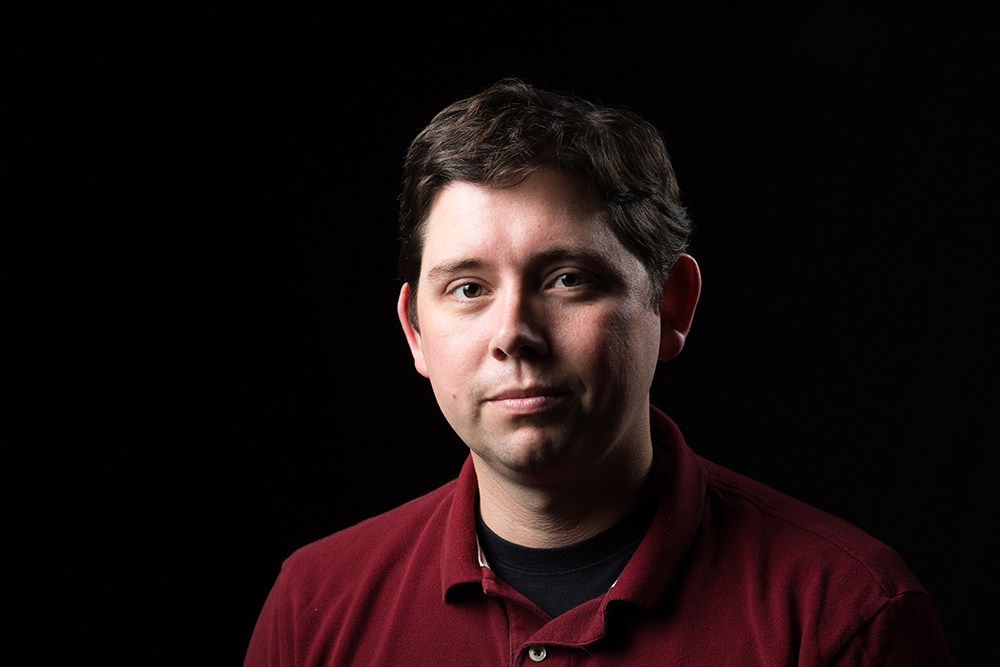 Darrick Dutcher, Simon Business School MBA student
Darrick Dutcher grew up in North Carolina and enlisted in the U.S. Army in 2006, after receiving his undergraduate degree from East Carolina University. He joined the military for the educational benefits and the opportunity to improve his leadership skills.
Dutcher was stationed with the 1st Cavalry out of Fort Hood, and served two tours in Iraq as a platoon leader working with the Iraqi army and police to train and develop their forces in Balad and Mosul. He also completed a tour in Afghanistan, where he was responsible for planning helicopter schedules and support in northern Afghanistan.
Dutcher left the military in 2013 at the rank of captain. He is now a student at the Simon Business School, scheduled to graduate in March.
He has been pleased with the support for veterans at the University. "I've had zero worries about financial issues," Dutcher says. He adds that the help he received with the required paperwork allowed him to focus more on his studies.
After graduation, Dutcher plans on changing his career path from operations to product management with his current company, Semrock, an optical filter manufacturer.
---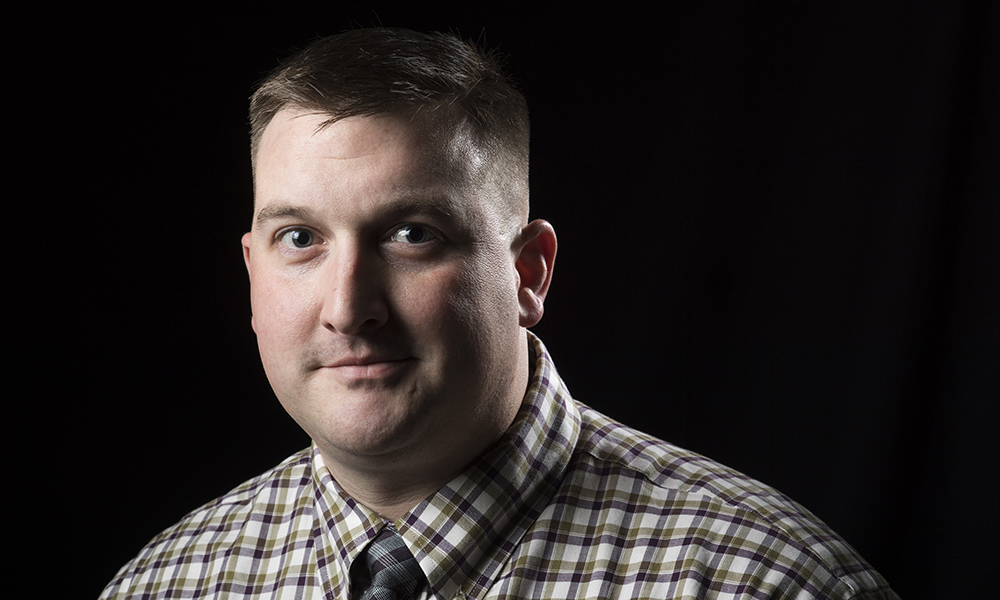 Bryan Yates '13, health project coordinator in the Department of Psychiatry
Support for University veterans
Earlier this year, the University was ranked 19th on the US News & World Report list of best colleges for veterans for making college more affordable. Benefits include the Rochester Pledge Scholarship, established in 2008, which in combination with the G.I. Bill and any additional University funding, will cover full tuition for veterans with at least 36 months of service who are pursuing their first bachelor's degree. The Veteran and Military Family Services Office provides additional support for veteran students and their families.
The Veterans Alliance is an employee resource group that helps active military and veteran students, staff, faculty, alumni, and their families succeed in higher education. In addition to providing a support network, the alliance hosts social events for the veteran community and its supporters.
Last year the University launched a website aimed at connecting veterans and reservists to jobs at the University—and helping them translate military duties into civilian jobs.
Bryan Yates '13 was working on his undergraduate degree at the College when he received news that a high school friend was killed while serving as a Navy Seal in Afghanistan. Yates had considered joining the military before that, but the death of his friend prompted him to take action. He withdrew from the University before his senior year and enlisted in the Army, where he was trained as a combat medic and stationed in Hawaii.
Starting in October 2008, he spent a year as a platoon medic in Iraq. He was deployed again in March 2011, this time to Afghanistan—next to the Pakistani border—where he was a senior line medic with the scout infantry. Yates recalls the deployment as a "wild year" along a dangerous route. In addition to his duties as a medic, he served as sergeant of the guard for the base defense operation, ensuring the equipment at the guard posts was operational and overseeing the guards.
The transition back into civilian life was challenging. He returned to Rochester, to his wife and two young children, and ran a tree service to "get my footing back and to adjust to being a civilian."
Yates returned to the University to finish his degree, graduating with a bachelor's degree in psychology in 2013. He recalls his final year of college as a "great experience" and credits the University for the support he needed to finish his degree.
Yates knew he wanted to help veterans—something he gets to do in his current role at the University. For the past year he's been working with professors of psychiatry Kerry Knox and Peter Wyman on projects aimed at improving suicide prevention programs, specifically for service members. He's also taking graduate-level epidemiology classes at the School of Medicine and Dentistry, something that's been helping him in his work.
Meanwhile, he continues his service as a squad leader with the 680th Engineer Company Army Reserve unit based in nearby Webster, New York.
---
A history of service
Today, we say "thank you" to students, alumni, faculty, and staff — past and present — who are veterans of our armed forces.
Historic photos provided by Rare Books, Special Collections, and Preservation.
Category: University News