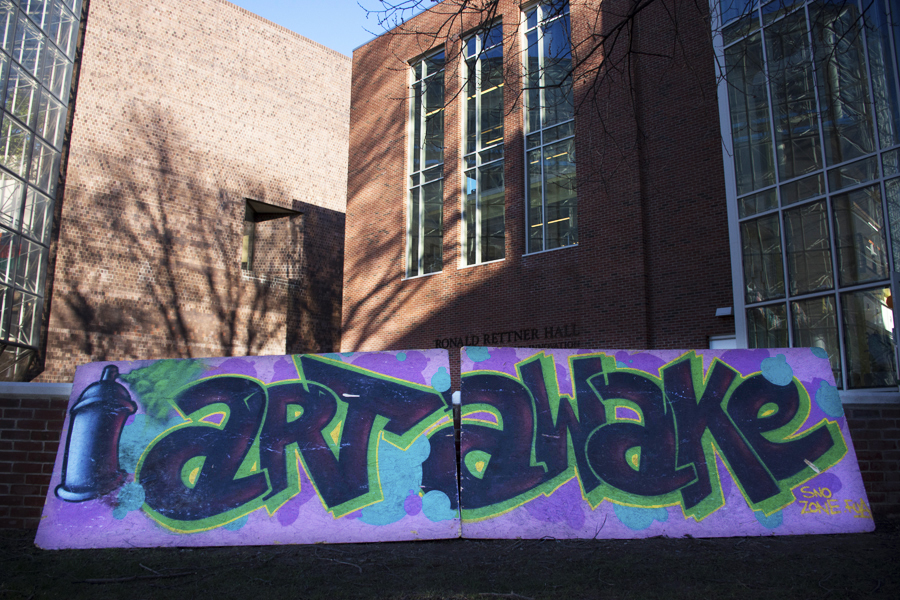 The 10th annual ArtAwake celebration of creativity was held Saturday, April 8 at Rettner Hall—the first time it has been held on the River Campus.
ArtAwake is a student-run mix of art, music, food, and family fun in one setting. This year's festival included more than 60 artists and 20 musical performances.
"Having ArtAwake on campus was great," says creative director Gabryella Pulsinelli '16. "We were able to get lots of students to stop by and show them a variety of artwork and performances. Being able to transform the vacant space into a gallery and performance space was amazing. It was much different and difficult doing it on campus, but we were able to power through and have a wonderful event."
Here's a look at some moments from Saturday's event.
Category: Student Life