Joy Bian
Joy Bian's Latest Posts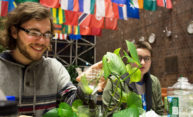 Students, faculty, and staff marked the 20th anniversary of EarthFest—and the third at the University—with a series of events last week designed to celebrate the beauty of nature and to promote a sustainable future.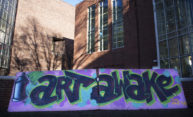 ArtAwake, a mix of art, music, food, and family fun in one setting, marked its 10th anniversary this year with an art "happening" held in Rettner Hall. This is the first time ArtAwake has been held on campus.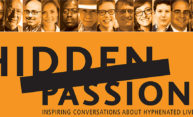 Joy Bian '17 offers her selection of events and activities to check out this weekend. Get information daily on upcoming events at the University Events Calendar at www.rochester.edu/calendar. #1: Hear stories of 'Hyphenated Lives' The Memorial Art Gallery hosts its "Hidden Passions" series on Thursday, March 16 at 7 p.m. The program, which is in its […]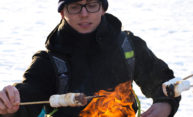 One of the largest celebrations of the University's annual Winterfest Weekend, Winter Wonderland, took place on Saturday, February 4 at the Campus Center and Wilson Quad. Huskies came to visit. Scarves were given away. Students enjoyed winter carnival activities—making s'mores, crystal imaging, cookie decorating, and more.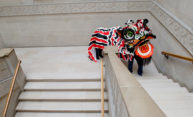 This year, the Lunar New Year begins on January 28. The holiday can be bittersweet for some Chinese students away from home. Joy Bian '17 shares memories of her family's traditions.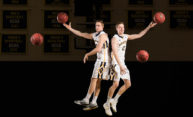 As another calendar year comes to a close, we're looking back at 2016 through the lens of University photographer J. Adam Fenster. He's selected his top shots from the past year and offers his insights on what makes Rochester such a special place to photograph.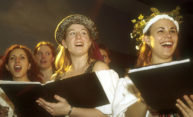 Trumpets blaring. Men and women clad in medieval costumes. Figgie pudding and "the reading of the Boar." The 82-year-old tradition of Boar's Head Dinner continues this week.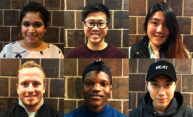 Although international students are not eligible to vote, they have plenty to say about this year's American presidential election.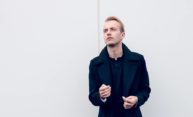 Since he arrived, Laube's picked up violin, honed graphic design skills, and actively participated in several cultural groups. "Rochester works for me," he says.