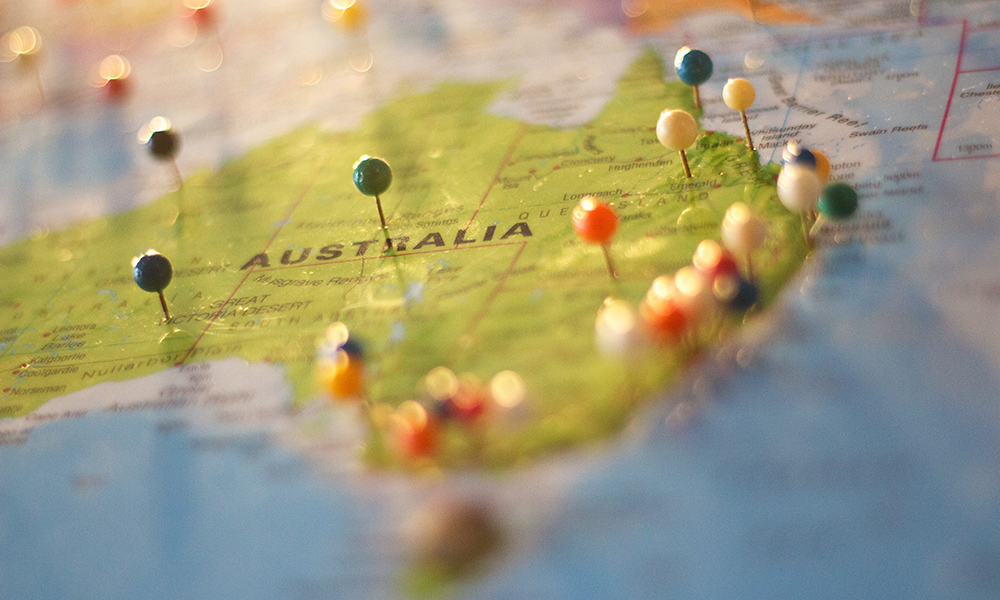 What makes for a good celebration of national origins? Australians are posing that question as controversy over Australia Day grows. The national holiday—first widely popularized with a government campaign for the bicentennial—commemorates the day in 1788 when Captain Arthur Philip arrived with 11 convict ships and raised the Union Jack over Sydney Cove, claiming the land for Great Britain.
But the indigenous population had already lived in Australia for 60,000 years. Many take issue with the January 26 celebration, and a "Change the Date" movement is gaining momentum.
In taking a closer look at the issue, the Australian Broadcasting Corporation's radio current events show, The Signal, turned to Randall Curren, chair of the philosophy department and an expert on the ethics of cultivating patriotism. His most recent books include Patriotic Education in a Global Age (University of Chicago Press, 2018) and Living Well Now and in the Future: Why Sustainability Matters (MIT Press, 2017).
"If you're looking for a national holiday that you want to function as a civically unifying event, it's not a great idea to pick something that's celebrating a moment of the inauguration of colonization," Curren told his hosts, advising that a better option for celebration is a moment of voluntary unification that offers founding rituals, stories, and events in which all people involved were willing participants.
Category: Voices & Opinion