Kristine Thompson
Kristine Thompson's Latest Posts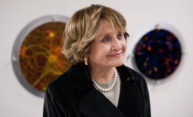 The family of Louise and Bob Slaughter is donating the late congresswoman's official papers to the University of Rochester. River Campus Libraries' will house, archive, and make available the Louise M. Slaughter Congressional Collection in the coming years.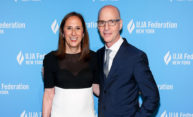 David Greenbaum '73 and his wife, Laureine, of New York City, have pledged $2.5 million toward the construction of a new 6,500-square-foot building on the University of Rochester's River Campus to be named the Greenbaum Center for Jewish Life.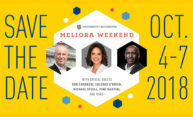 Soledad O'Brien, award-winning journalist, speaker, and author, will be the keynote speaker for the University of Rochester's 18th Meliora Weekend, which runs October 4–7, 2018. Registration begins at noon on Wednesday, July 25.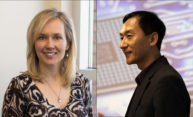 Chunlei Guo, with the Institute of Optics, and Kirsi Jarvinen-Seppo, with the Department of Pediatrics, were recently awarded separate $1.5 million grants from the Bill & Melinda Gates Foundation, the largest Gates Foundation grants ever awarded in the University's history.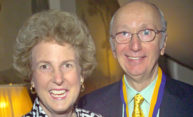 Lisio Program in Italian Studies will ensure that students will always be able to study in Italy and have opportunities to enhance their understanding and appreciation for the language, art, culture, and history of Italy.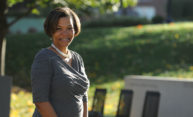 Tiffany Taylor Smith '91, the new executive director for inclusive excellence education and professional development at the University of Dayton, discusses the importance of diversity and the impact of her time in Rochester.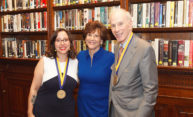 In recognition of her scholarship and teaching acumen, Nora Rubel has been named the inaugural holder of the Jane and Alan Batkin Endowed Professorship in Jewish Studies.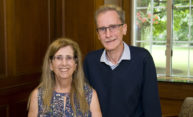 The Ed and Andy Smith Endowed Fund for the Performing Arts will support performing arts programming within the School of Arts & Sciences and seed funding for the proposed construction of a new theater on the River Campus.