Matt Cook
Matt Cook's Latest Posts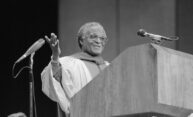 A collection that includes hundreds of recordings makes it possible to 'attend' University of Rochester events from the 1920s to the present.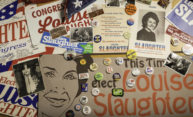 The University libraries received the Robert and Louise Slaughter Family Papers, adding to the previously acquired Slaughter congressional collection.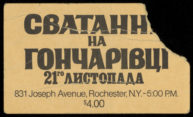 A war that has targeted Ukrainian heritage has made the Department of Rare Books, Special Collections, and Preservation a cultural refuge.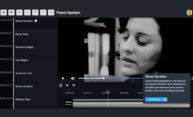 A seed grant from the American Council of Learned Societies launches a project that has the River Campus Libraries helping to diversify the digital domain.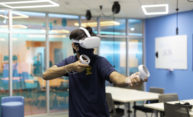 Studio X's existing technology library was built to grow as the University community's needs and the extended reality (XR) market evolve.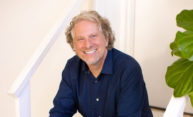 The Department of Rare Books, Special Collections, and Preservation has acquired a 30-year writing and editing archive from author, poet, and BOA Edition, Ltd. publisher Peter Conners.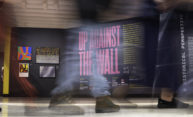 On display at the Memorial Art Gallery through June 19, the first major exhibition of the University's AIDS Education Posters highlights the role of poster art during the global epidemic.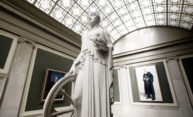 Nanoparticles. Black romance novels. Crime and education. Amid a record number of applications for the Research Initiative Awards, five undergraduate student research projects stood out.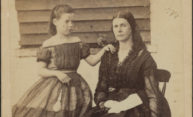 A manuscript letter from Rose O'Neal Greenhow is the latest addition to the William Henry Seward Papers, the University's largest and most cited archival collection.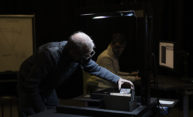 Rochester textual scientist Gregory Heyworth led the development of a digitization method for books with fragile binding.