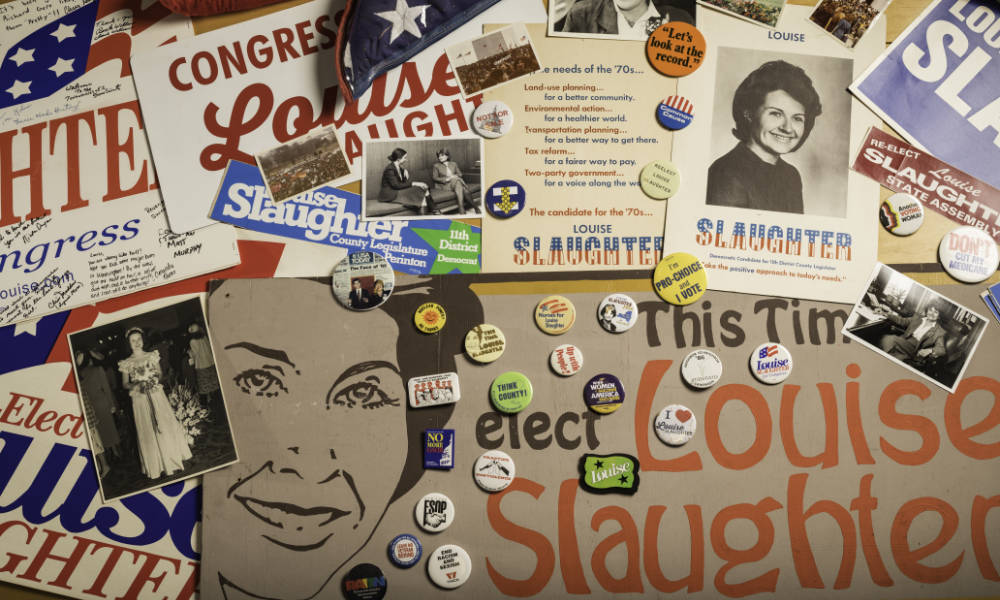 The University libraries received the Robert and Louise Slaughter Family Papers, adding to the previously acquired Slaughter congressional collection.
After graduating from the University of Kentucky with a master's degree in public health in 1954, Louise McIntosh began traveling the country doing market research for Procter & Gamble. While on vacation at a dude ranch in Texas, she met Robert Slaughter, who was also on vacation.
A serendipitous meeting turned into a long-distance courtship, maintained by a lot of letter writing. In addition to the types of things a young couple talks about, more often than not, their correspondence included politics. The letters' combination of love and policy documents both the evolution of a relationship and the development of the foundational beliefs and principles of a congresswoman.
The letters exchanged between late United States Representative Louise Slaughter and her husband, Bob, are a small portion of the Robert and Louise Slaughter family papers that now reside at the University of Rochester. A gift from the Slaughters' family, the papers will be held by the Department of Rare Books, Special Collections, and Preservation (RBSCP), complementing the Louise M. Slaughter congressional papers given to Rochester in 2019.
"It's an incredible honor for the University to be entrusted with these papers," says Mary Ann Mavrinac, vice provost and Andrew H. and Janet Dayton Neilly Emeritus Dean of the University of Rochester Libraries, who helped secure the donation of the papers prior to her retirement in January 2022. "The importance of this entire archival corpus cannot be overstated. Researchers will have more context for the congresswoman's official legislation and government activities and a more complete picture of her community initiatives and other advocacy efforts."
Rochester received the collection in the form of a broad assortment of materials that belonged to Slaughter and her husband, who died in 2018 and 2014, respectively. Even though the collection has yet to be processed, conversations with the family confirm the contents include personal correspondence, photos, political ephemera, and various professional records and memorabilia.
"They saved so much stuff," says Robin Slaughter Minerva on the volume of materials in the collection. "My mom always said she should write a book, but she could never keep a diary. She kept so many things, though. It's almost like this is her diary."
Adding more pages—and chapters—to the story
Rochester's acquisition of the Slaughter family papers doesn't just complement the congressional papers that are already in the University's possession; it helps complete them.
Since September 2020, Weckea Lilly, processing archivist in RBSCP, has been organizing and describing the contents of the 484 boxes that constitute Slaughter's congressional papers in order to get an intellectual handle on the collection. The majority of the boxes' contents, which pertain to legislation, speeches, and reference and research files, are the everyday kinds of materials Slaughter's team would have been working with on her behalf. Although the materials cover years of Slaughter's political career, Lilly has noticed "gaps" throughout the collection.
It's not uncommon for congressional papers to feel disjointed, explains Lilly. They often represent only a fraction of the legislative history because so much gets communicated in private conversations or scribbled in the margins of notebooks. Documents also get cast aside or thrown out before they can ever reach an archive. However, Lilly expects Rochester's new accession to have more of the personal papers that will allow him to piece together a 30-year congressional career.
"I think the new collection will open up biographical areas," says Lilly. "It elucidates how some decisions were made and gives context to her agenda for her district. But it also gives her origin story and details you don't always get from congressional papers. So, I do think it will fill the gaps. Having both collections allows us to provide a more complete accounting of her life in politics. It also enhances the collective informational value and the kinds of research that can be conducted."
"
Having both collections allows us to provide a more complete accounting of her life in politics."
Minerva says one of the major gaps the new collection helps fill pertains to Bob Slaughter. "My mom was incredible, but it wasn't all my mom," she says of Louise Slaughter's political career. She notes the collection includes her father's papers, which touch on issues he was passionate about and the advocacy groups he participated in, such as the Genesee Valley People's Power Coalition, a group that worked for utility reform and against the use of nuclear power.
In talking about the correspondence between her parents, Minerva mentions one letter in particular, in which her father, who was brought up in a Republican family, talks about Adlai Stevenson II. Stevenson was about to become the Democratic nominee for the 1956 presidential election. In the letter, Slaughter expresses his interest in the Democratic platform, but mentions his uncertainty about the late-1950s version of universal healthcare. It was typical subject matter.
"I could see the way he was affecting her," Minerva says. "My sisters and I feel my dad was really integral to her success. I think it gets kind of lost."
Having the set of Slaughter collections at Rochester ensures that generations of researchers can mine them to tell the stories and preserve the legacy of one of the most dynamic congressional leaders in recent history—in the full context of her life.
Meanwhile, RBSCP is in the early stages of planning an exhibition for the University and greater Rochester communities.
---
Read more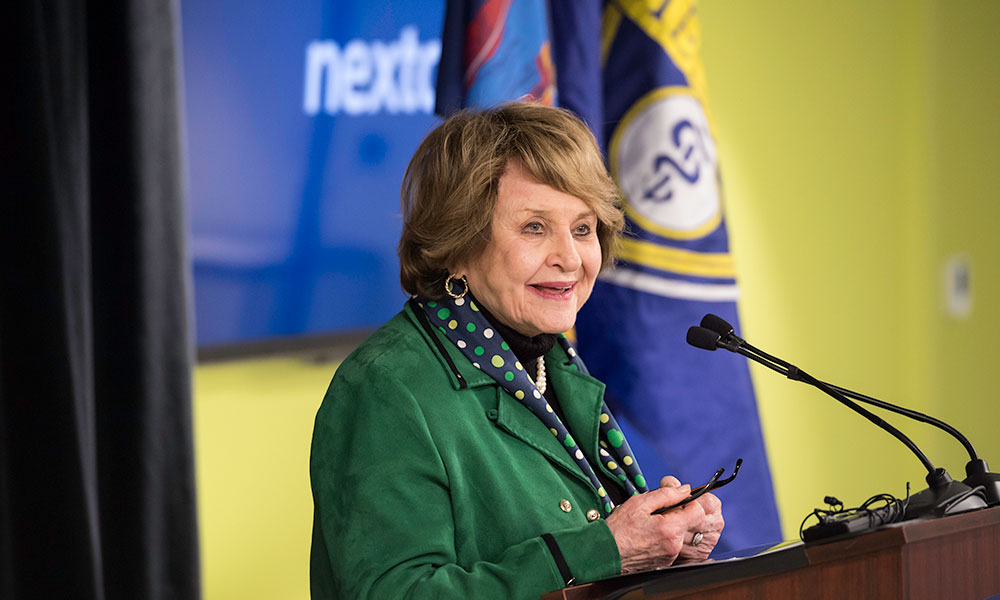 Remembering Louise Slaughter, 1929–2018
Slaughter represented New York's 25th congressional district—which includes the University of Rochester campuses—for more than 30 years.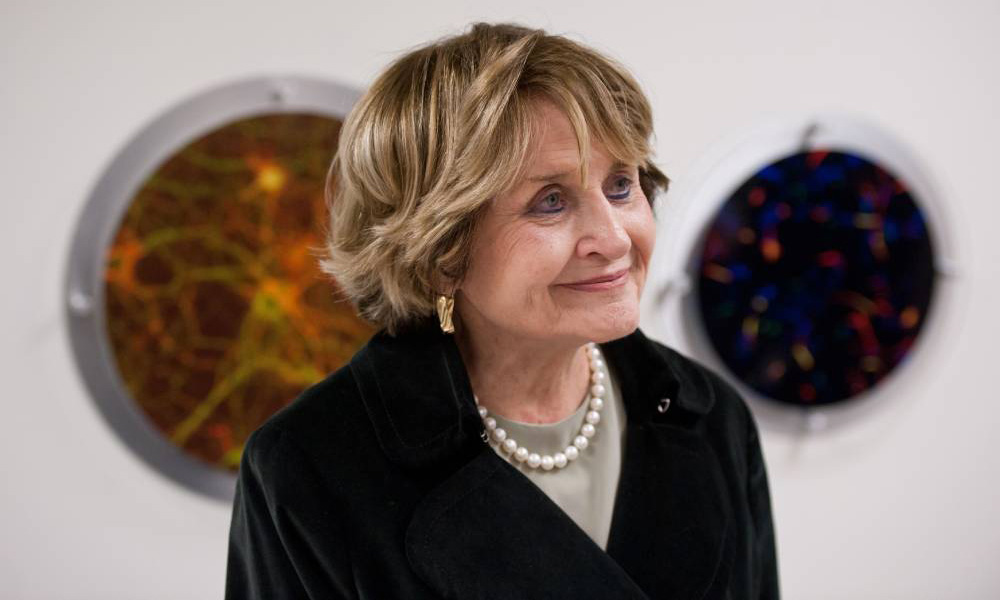 University to receive Louise Slaughter Congressional collection
The University's River Campus Libraries will house, archive, and make available the Louise M. Slaughter Congressional Collection.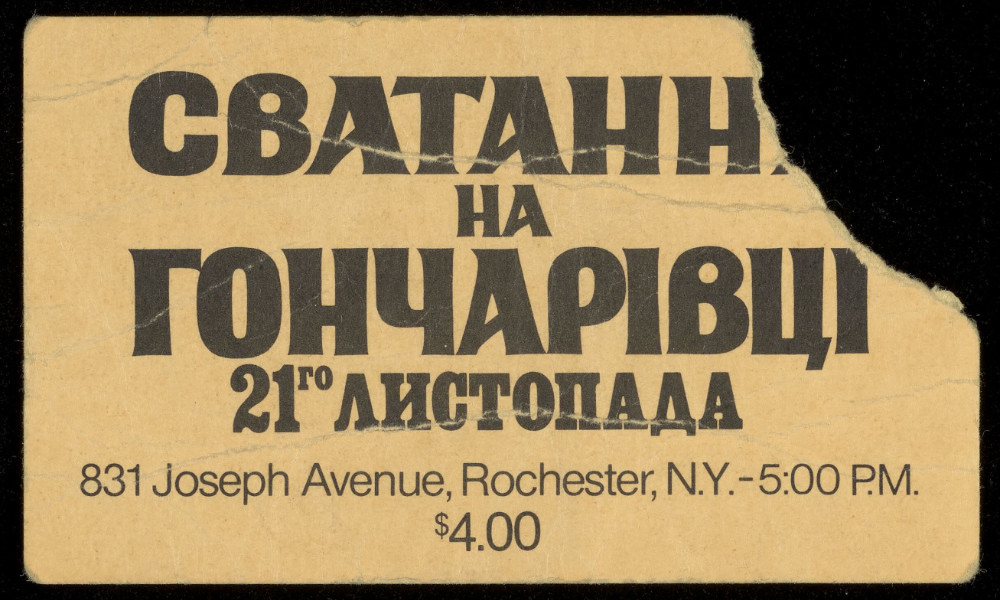 Ukraine's ally in Rochester's libraries
A war that has targeted Ukrainian heritage has made the Department of Rare Books, Special Collections, and Preservation a cultural refuge.
Category: Society & Culture