Sofia Tokar
Sofia Tokar's Latest Posts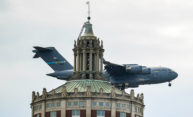 As 2019 winds down, we asked University photographer J. Adam Fenster to share some of his top selections from among the many thousands of pictures he captured this year, and his thoughts about what makes each one special.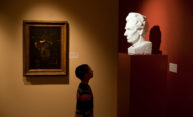 Associate Professor of History Larry Hudson, a specialist in 19th-century African-American history whose scholarly interests include the Civil War, answers questions about the significance and meaning of the bullet that killed President Abraham Lincoln.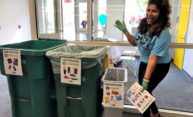 The University of Rochester is the national champion in the diversion category of the most recent National GameDay Recycling Challenge, the nation's premier collegiate football waste reduction competition.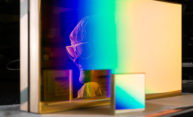 As the University photographer, J. Adam Fenster sees—and subsequently documents—more than the average person at Rochester. Here he picks some of his favorite photos and gives us a behind-the-scenes look at what makes each special.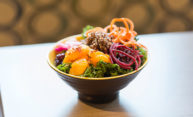 The student-led Team Green program has earned a Gold Award from the National Association of College and University Food Services for its local and sustainable procurement practices.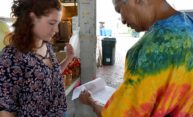 How will climate change affect the health and well-being of City of Rochester residents? This summer, students in a new sustainability fellowship program worked with city officials to help answer the question.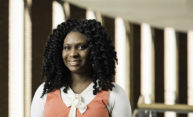 Rochester native Cherish Blackman has always had a knack for languages. "I wanted to study languages that weren't very close to English," she recalls. The double major in Russian and East Asian studies is heading to China next year, but is bringing her Spanish books with her.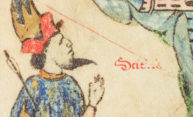 The Early Worlds Initiative—an interdisciplinary research project at the University of Rochester—connects faculty researching social and cultural developments worldwide from medieval times to the early modern period.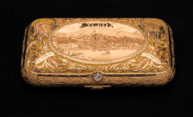 Several generations after the purchase of Alaska on March 30, 1867, the William Henry Seward Papers at the University of Rochester show the supposed folly to be a shrewd bargain.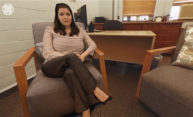 A multidisciplinary team of University doctors, engineers, and musicians is working together to create an immersive, customized experience that brings cognitive-behavioral therapy to a patient's smartphone.