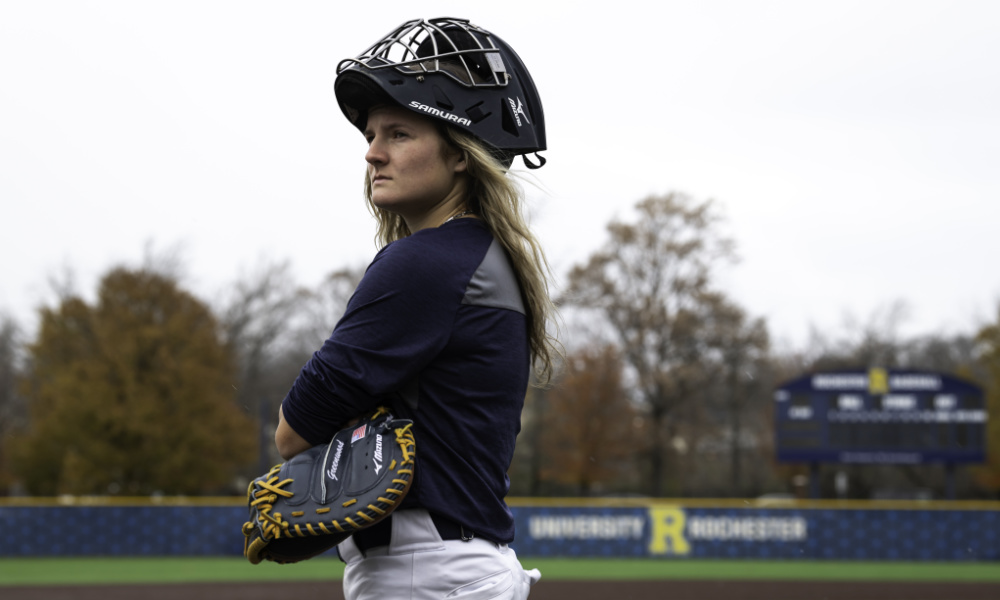 The mechanical engineering major has played for Rochester's varsity baseball team, trains with the US national women's squad, and will appear in an upcoming Amazon Prime TV show.
As part of her high school senior project and Girl Scout Gold Award, Beth Greenwood '22 wrote a 73-page book detailing the history of women's baseball in America. Between the Bases: A Baseball Girl's Journey includes interviews with pioneers from the college ranks and the All-American Girls Professional Baseball League—made famous in the popular movie A League of Their Own.
Greenwood included her own baseball journey, too: How a self-described "New Hampshire tomboy" repeatedly turned down chances to switch to softball because she loved baseball, and how her determination led to her making the school baseball teams in middle school and high school. She made the college team, too. Last spring, Greenwood played for the University of Rochester's varsity squad, becoming the first female player in the Yellowjackets baseball program history and the first American female catcher in NCAA history (a Canadian catcher also played in 2020).
These days, Greenwood is thinking an addendum to the report might be in order. "It's still an unfinished story," she says.
The mechanical engineering major from Amherst, New Hampshire, turned a triple play this fall in the sport that has been her passion since childhood. She trained with the US women's baseball team, worked out with Rochester's varsity squad, and filmed scenes for an upcoming Amazon Prime TV show based on A League of Their Own.
"It has been a crazy few months," Greenwood says.
Bringing her 'A game' to the field, and to the classroom
Greenwood is in an exclusive club. Only eight women are expected to play for college varsity baseball teams next spring, Sports Illustrated reported in October. Greenwood, quoted in the story, offered hope to future female players. "It's not going to be easy," she said. "You have to learn, put in the time, and the work. But if we can do it, they can, too."
Greenwood started playing baseball when she was 5. At first, she was joined by a handful of other girls in Little League. But as they switched to softball, Greenwood stayed the course—despite her own coaches suggesting she could thrive in softball, and opponents hurling insults at her during games.
"Sometimes it would be frustrating to listen to their sexist talk," she says. "It was the first time I realized there were going to be roadblocks along the way. But my parents were very supportive, and I just loved baseball. I've never played softball and have never wanted to."
After being cut from her middle school baseball team, she returned the next year and made the club. She played junior varsity for two years, then varsity in high school for two more. As a sophomore at Souhegan High School, she was called up to be the bullpen catcher for the varsity team, which won the New Hampshire state championship.
With little playing time in her junior year, Greenwood made a bold move. "I finally asked the coach, 'What's my best opportunity for playing time?'," she says. "And he told me, 'Second base. If you can be consistent and reliable, it's yours.' So, I busted my butt, learned a new position, and became the starting second baseman."
But even that accomplishment was dampened. Her coach batted the pitcher in place of Greenwood, a legal but unusual move. "I had two at bats all season," she says. "It was terrible for my confidence."
When Greenwood began looking at colleges, her friend Maggie Dix '22 told her about the University of Rochester. Not only did the school have a varsity baseball team, it also had a top-flight mechanical engineering department. The two visited campus together, and both decided to attend as mechanical engineering majors.
Greenwood has shown the same dedication to her studies as she has to baseball.
"She's an excellent, hardworking student with a first-rate sense of humor," says Chris Muir, a professor in the Department of Mechanical Engineering. "She always brings her game to class and labs, and I'm sure she does the same on the field."
Muir says he is trying to find a "physics of baseball" project that he can work on with Greenwood next spring. "I'm sure it would be a winner," he says. "She has taken three of my classes and has been outstanding in all of them."
Making history at Rochester
 When Greenwood arrived at Rochester, she promised herself she would try out for the varsity team each year. "When I got cut my first year, a lot of people told me, 'You'll never play in college,'" she says. "At the time, there had never been a female catcher in college baseball. But I have a chip on my shoulder. Tell me I can't do something, then watch me do it."
Greenwood played on a club baseball team her first year, then tried out for varsity as a sophomore. "I had improved a lot, but the coaches said I wasn't ready to be put on the roster, so I went on the practice roster," she says. "Then, COVID happened."
But while the pandemic shut down sports across the nation, it couldn't stop Greenwood from playing baseball. In the summer of 2020, she played in the Sunset League in Concord, New Hampshire—one of the oldest amateur baseball leagues in the country. League officials discovered that she was the first female to play in the league's 111-year history.
Last year, with varsity rosters expanding due to COVID-19, Greenwood made the Yellowjackets team—and made history. "Look, Ma, I made it," she tweeted last March, posting a photo of herself in a Yellowjackets uniform. Although she played in only one game, flying out in her only at bat against Clarkson, it was a moral victory. "I was so nervous," she says. "I just didn't want to strike out."
Playing with Team USA
Greenwood has been practicing and lifting weights with the varsity baseball team this fall. Infielder Joseph Rende '22, a political science major from Babylon, New York, says the tough catcher the players call "BG" fits right in.
"Being a catcher is the most physically demanding position, and BG handles it like a beast," he says. "Whether she takes a foul tip off the mask or gets hit in the back with a fastball, it doesn't faze her. She clearly has a genuine love and passion for the game, and it's awesome to watch."
Varsity baseball coach Joe Reina says Greenwood has been "an incredible addition" to the Yellowjackets program. "Her work ethic and selflessness is very impressive, along with the way she works on her game at practice, and balances her classwork and Team USA schedule," he says. "I'm proud to have her as part of our baseball family—now and forever."
Greenwood had been ranked in the top 40 by the US women's baseball team in 2018, and her goal was to reach the top 20 and secure a roster spot for the World Cup, which is usually played every two years. The pandemic put the 2020 World Cup on hold, and it has yet to be scheduled. But Greenwood trained with the national team this fall in Cocoa, Florida—even fighting through a fractured left thumb sustained in a scrimmage at Rochester. "The specialist put it in a cast and said, 'I don't think you can make it worse. It's about how much pain you can take.' There was no way I wasn't going to train with the US team."
Greenwood headed back to Florida and emerged as one of the top catchers on the squad. She's hopeful that she'll earn a spot once a normal schedule resumes.
A League of Their Own comes to TV
She's already landed another role: Before the COVID-19 pandemic hit, Greenwood had been contacted by a producer for a prospective show based on A League of Their Own. She flew to California and filmed a pilot while also serving as a baseball skills advisor to other actors. SONY Pictures Television and Amazon Studios picked up the show this past summer, and it's expected to air in 2022. The series follows brand-new characters and begins with the formation of the all-women's league in 1943, at the height of World War II.
Greenwood made several trips to Pittsburgh this fall to film scenes as an opposing player. She has no lines, but no matter. "It looks more legit with me doing baseball scenes than the actors," she says with a laugh.
A future in sports
Greenwood is weighing her options for after graduation, deciding whether graduate school or industry is the best first step toward a career in sports engineering. "I had some exposure to [the field] at my internship at All-Star Sporting Goods last summer in Shirley, Massachusetts," she says. "I had a great experience working with the team there. I learned a lot."
Either way, baseball will remain her passion. And whether she ever plays in another game for Rochester or not, she already has left her mark.
Says Rende: "I know I speak for everyone that has ever shared a field with Beth when I say she is a top-tier teammate and person. Rochester baseball is lucky to have her."
Greenwood is looking forward to more baseball adventures, and perhaps a new chapter in her book. "The best part of my story has yet to be written," she says.
---
Read more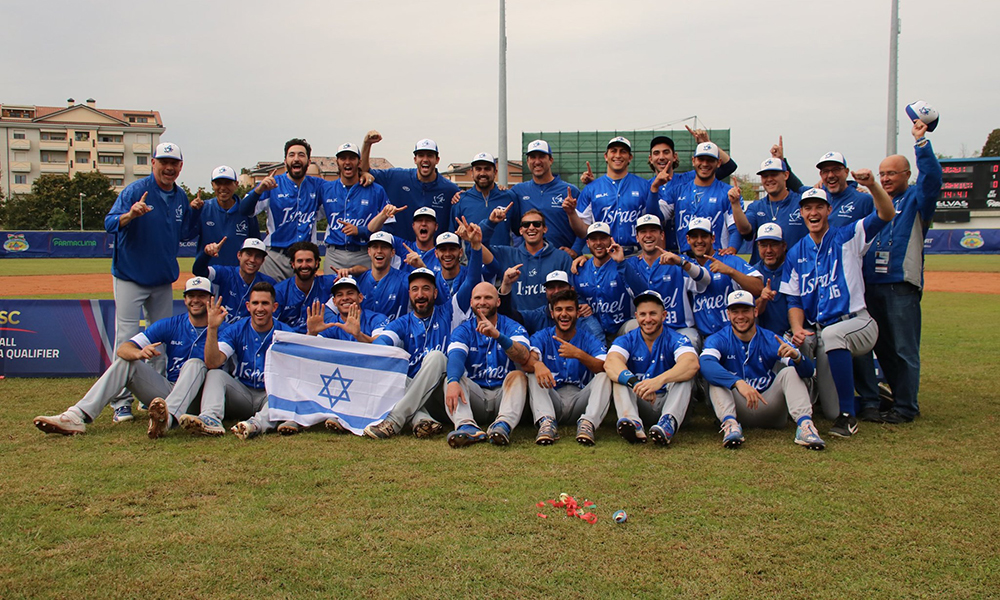 Olympic dream realized for alumnus coaching with Team Israel
For Nate Mulberg '14, baseball and his Jewish heritage have played significant roles in his life—personally and professionally.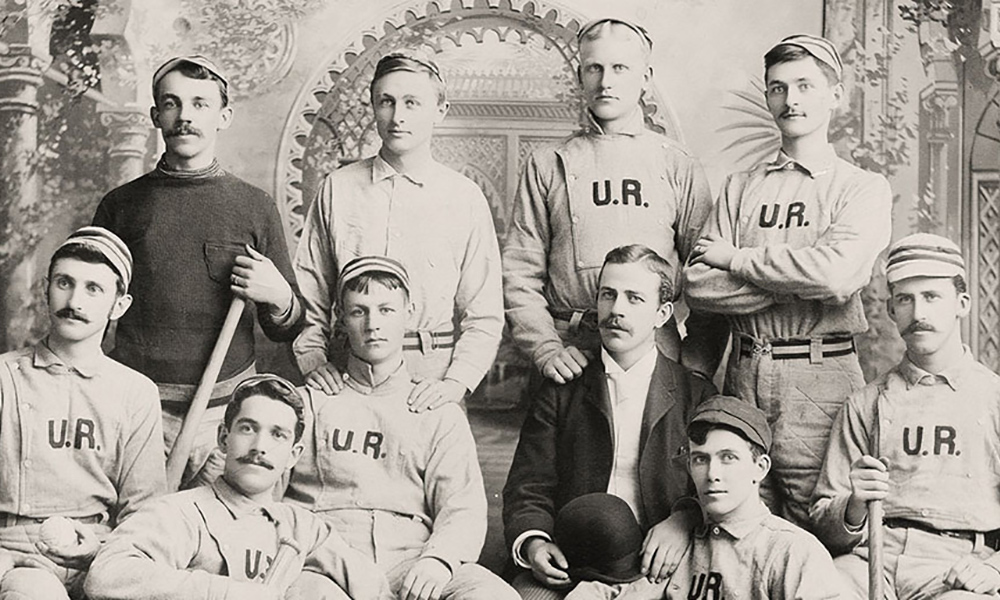 Was the University a player in the invention of baseball?
University archivist Melissa Meade looks into the earliest days of baseball at the University, which fielded its first team in 1858.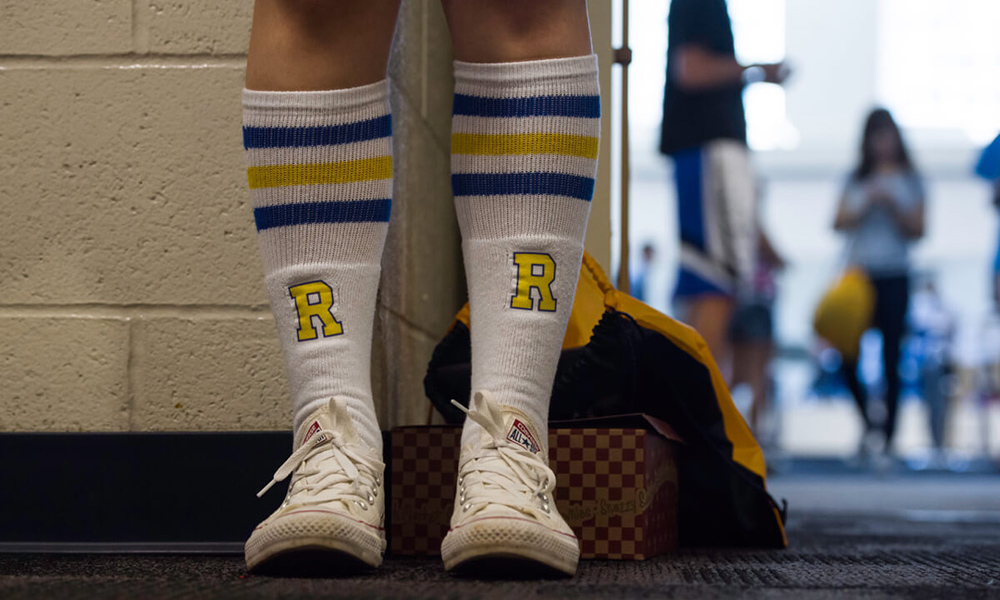 The Rochester Yellowjackets
Our 23 varsity teams compete in both the Liberty League and University Athletic Association at the NCAA Division III level.
Category: Campus Life, Featured