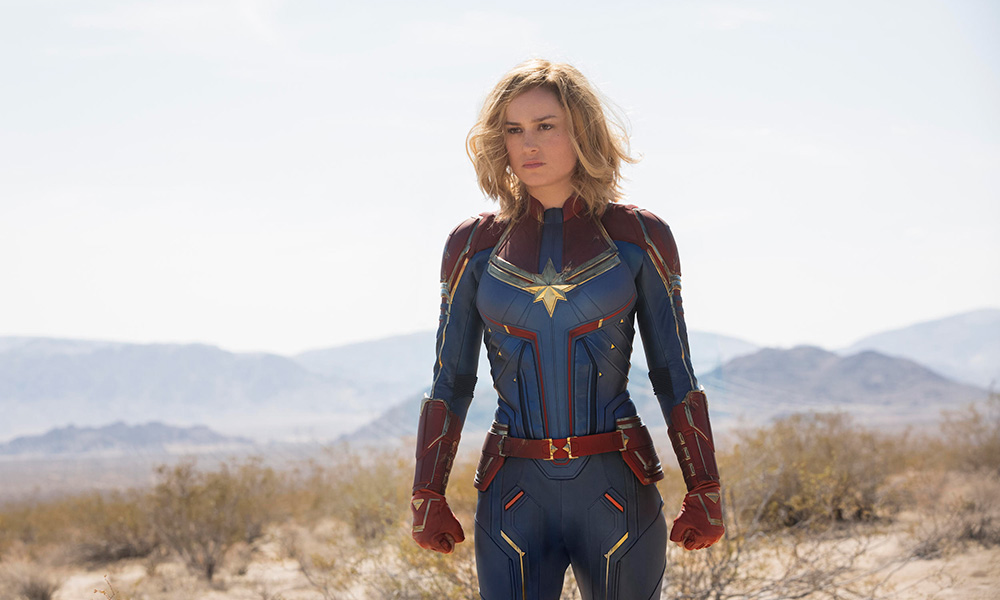 The success of Captain Marvel shows that superheroes played by women, or ethnic and racial minorities can attract new movie audiences without losing existing ones.
"The myth that female- or minority-led films struggle at the box office has been debunked again," writes Bethany Lacina, an associate professor of political science at the University of Rochester, in an analysis for the Washington Post's "Monkey Cage" site.
Despite some right-wing calls for a boycott and plenty of online trolls who posted negative reviews before the film even hit theaters, it scored the sixth biggest global movie debut to date.
Lacina points out that right-wing activists have called on moviegoers in the past to skip Ghostbusters, Wonder Woman, Black Panther, Aquaman, Mad Max: Fury Road. and the four newest Star Wars films—all films in which the lead wasn't a white man.
By analyzing search engine traffic across 210 US media markets, Lacina found that conservative audiences have not penalized female and minority superhero movies, in either interest or attendance. Conservative audiences were no less interested in these movies than in the ensemble superhero films—such as Avengers: Age of Ultron—that were not targets of alt-right campaigns.
"The fact that these boycotts have fizzled reveals the alt-right's limited influence on conservatives offline," concludes Lacina.
Lacina's main research interests cover international relations, comparative politics, conflict, and Indian politics. The author of Rival Claims: Ethnic Violence and Territorial Autonomy under Indian Federalism (University of Michigan Press, 2017), Lacina is an expert in civil and ethnic conflict, especially disputes over territorial autonomy. Her latest book—Nativism and Economic Integration Across the Developing World: Collision and Accommodation (Cambridge University Press, 2018), co-authored with Rikhil R. Bhavnani from the University of Wisconsin—looks at ethnic groups' fighting over migration and nativism.
Category: Voices & Opinion