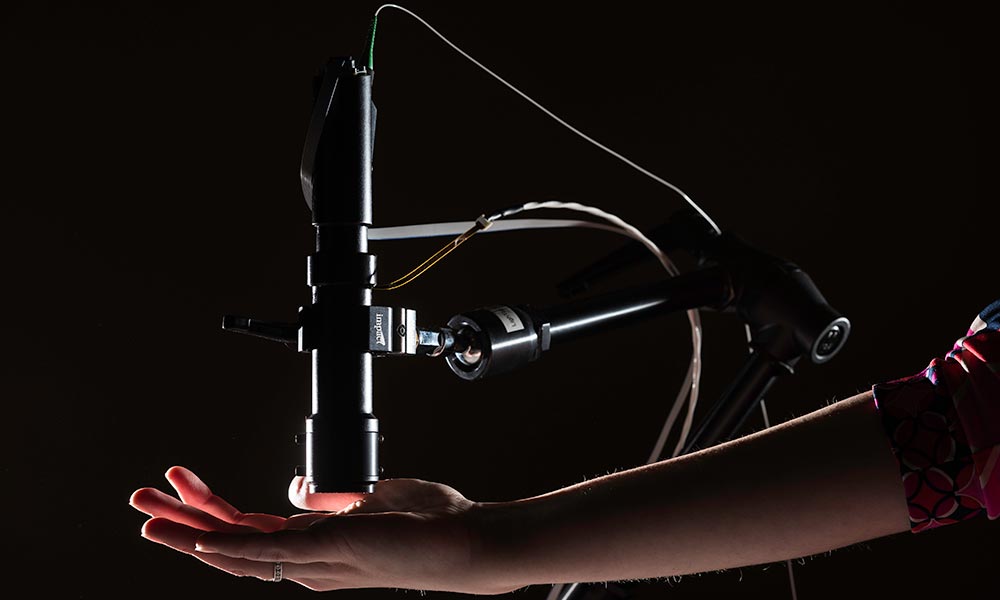 Four grants from the Center of Excellence (CoE) in Data Science are helping local companies translate the cutting-edge science of University of Rochester researchers into improved health care, while also benefiting the region's economy and creating jobs.
"We're looking for the best research we can get, but there's a baseline economic impact that has to be there," says Walter Johnson, CoE' s executive director.
The grants, ranging from $25,000 to $94,000, will help fund these projects:
The Center of Excellence is housed at the University of Rochester's Goergen Institute of Data Science and is funded by the New York State Division of Science Technology and Innovation (NYSTAR). The goal is to help drive regional economic development by supporting basic research, training, and technology development.
Three of the projects are also receiving funding from the Center for Emerging and Innovative Sciences (CEIS), also located the University of Rochester. CEIS, one of 15 New York State Centers for Advanced Technology, is also supported by NYSTAR, and typically provides a 50 percent match for funds that companies provide to support research projects with university researchers.
The two centers have developed a "fabulous cooperation" in pursuit of their shared mission of spurring economic development, Johnson says. For example, CoE has now joined in sponsoring CEIS's annual technology showcase of joint university/company projects.
These are the first CoE grants to be based on a new model that not only involves a call for proposals but also requires economic impact.
"This is a new way of approaching research for many of our faculty, and we want to do all we can to help them  tap into this new form of support for their work," Johnson says.
Category: Science & Technology