Bob Marcotte
Bob Marcotte's Latest Posts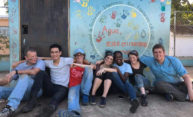 Recently celebrating its tenth anniversary, the University of Rochester chapter of Engineers Without Borders is hard at work designing solutions for bringing clean water to schools in the Dominican Republic, and seeking out future projects.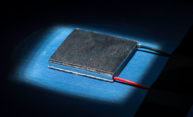 The University of Rochester research lab that recently used lasers to create unsinkable metal structures has now demonstrated how the same technology could be used to create highly efficient solar power generators.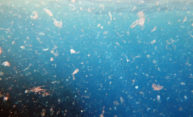 Amid growing alarm over the plastic that pollutes our environment, biomedical and optics researchers are devising ways to quickly detect microplastics in drinking water to better understand their potential impacts on human health.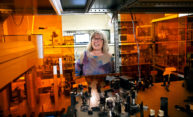 University of Rochester alumna Donna Strickland '89 (PhD), who shared the 2018 Nobel Prize in Physics, has been appointed to the Order of Canada for her "extraordinary contributions to the nation."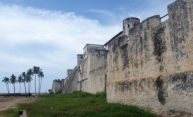 For the last three summers, Rochester undergraduates have worked to analyze and preserve the ancient forts along the coast of Ghana, while exploring the historical and cultural context of the structures they study.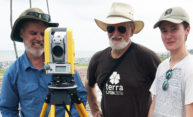 How do you convey a 91,000-square-foot castle with more than 160 rooms on the Ghana coast, back to Rochester, so at any time you could take a virtual tour as if you were really there? Or study the castle's structure brick by brick?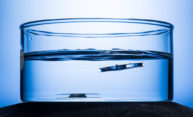 Inspired by diving bell spiders and rafts of fire ants, Rochester researchers have created a metallic structure that is so water repellent, it refuses to sink—no matter how often it is forced into water or how much it is damaged.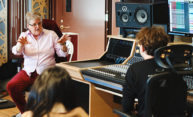 During a recent master class, four-time Grammy Winner and Skywalker Sound director Leslie Ann Jones was impressed to find that nearly half of the University of Rochester students gathered were women.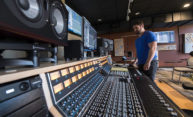 The University's $3 million investment in a new state-of-the-art recording studio, control room, mixing rooms, and sound design lab is a major milestone for Rochester's now six-year-old audio and music engineering program.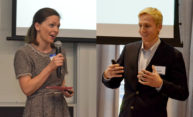 Jessica Goodman and Alec Salminen each took first place at two recent University of Rochester research competitions that limited contestants to brief presentations geared toward general audiences.