Bob Marcotte
Bob Marcotte's Latest Posts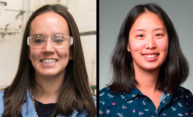 Biologist Nancy Chen and chemist Ellen Matson are among this year's recipients of Sloan Research Fellowships, recognizing young scientists for their research accomplishments and leadership in the scientific community.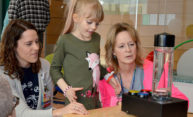 The toy prototype developed by a team of chemical engineering students is adapted for use by children of all abilities during a hospital stay.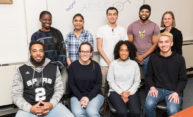 Rochester becomes the 11th local chapter of the national Alliance for Diversity in Science and Engineering, bringing graduate students together across backgrounds and disciplines.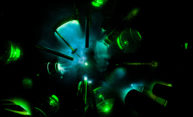 One of the biggest challenges to controlled nuclear fusion has been the lack of accurate models to predict increased fusion energy yields. Now a Rochester team of more than 50 scientists has used "big data" to triple fusion yields.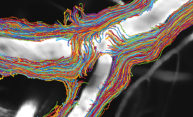 New Rochester research may help explain the connection between high blood pressure and Alzheimer's disease, and it's all to do with how the brain pumps away waste.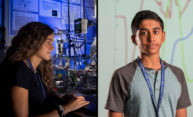 Two high school seniors have been designated as Scholars in the prestigious Regeneron Science Talent Search for research they carried out last summer at the University's Laboratory for Laser Energetics.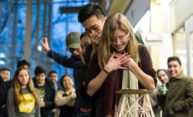 Mechanical Design, also known as ME 204, has a reputation for being one of the toughest courses mechanical engineering students experience. And thanks to professor Chris Muir's approach to the class, it is also one of the most rewarding. In one of the final competitions, seniors Haley Wohlever, Leo Liu, and Crystal Kim must "walk the plank" to see how much weight their balsa wood structure can bear before it snaps into pieces.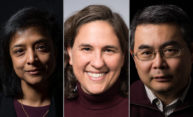 The Association for Computer Machinery (ACM) and the Institute of Electrical and Electronics Engineers (IEEE) welcome four new fellows from the faculty of the Hajim School of Engineering and Applied Sciences.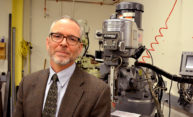 The associate professor of optics holds 63 U.S. and 151 foreign patents and his inventions have helped protect the integrity of the ballot box, preserve great works of art, and assess the damage mobile screens do to our eyes.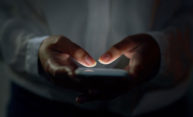 Imagine if lie-detection apps became widely available on everyone's phones or computers. Computer scientist Ehsan Hoque will use a new $1 million grant to explore the benefits and ethical risks of this type of tech.