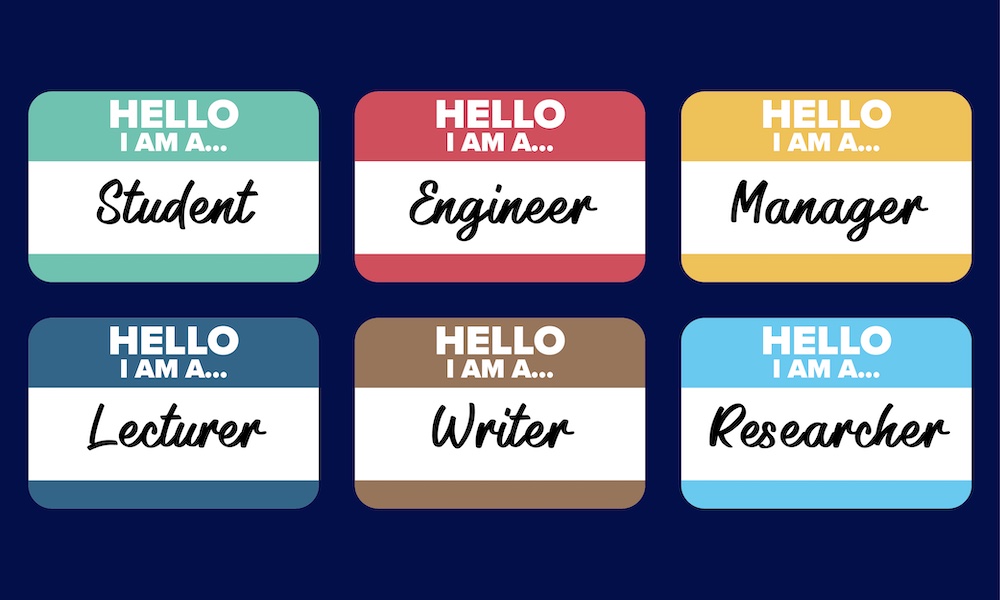 Rochester students and alumni praise the decade-old course that teaches how to navigate the professional world.
If you ask Emma Luke '19 and Owen Clinger '17 to name the University of Rochester classes that have had the most direct impact on their lives, Communicating Your Professional Identity would be high on that list.
The 2-credit course, limited to 15 students per section, teaches real-life communication skills and strategies to help students present their best professional selves—and to use those skills and strategies to develop fulfilling careers.
Feedback from peers, instructors, and volunteer Real Readers—alumni professionals who can provide a real-world perspective—is a key part of the class. Often Real Readers offer valuable experiences and connections as well.
For example, when Luke was an undergraduate studying biomedical engineering, her Real Reader, Daniel Shedd '12, provided connections for her to spend a summer as a research assistant at the University of Utah. Moreover, Luke says the resume skills and elevator pitch she developed in the class were "very useful" in applying to graduate school at Utah, where she is pursuing a PhD in biomedical engineering. "I continue to develop and use these skills at conferences and when networking," she adds.
Clinger, who studied biochemistry and is pursuing a medical degree at the University of Pittsburgh, says, "The course gave me an opportunity to explore and practice professional writing, including how to critically think about the message that you're sending while tailoring it to your audience, in a way that I don't think I would have had otherwise." His instructor, Katherine Schaefer, "went above and beyond to help me even after the course ended," adds Clinger, who plans to pursue ophthalmology research in academia.
Interested in being a Real Reader?
A key component of the Communicating Your Professional Identity class is the feedback provided by volunteer Real Readers—alumni with three or more years of work experience.
The time commitment is only about five hours over the course of the semester. You can engage with students remotely. No special expertise in writing is required; you will be supplying the audience, not the instruction, as students practice their pitches and show their resumes.
Contact Laura Jones for more information.
Out of gratitude for the skills and mentoring they received—and a desire to pay those skills forward—both Luke and Clinger are now serving as Real Readers themselves.
Writing pedagogy, career theory, and support from University stakeholders
Communicating Your Professional Identity—WRTG 273—was the brainchild of Robert Clark, former dean of the University's Hajim School of Engineering & Applied Sciences. His contacts in the private sector told Clark that many college graduates lacked basic skills needed to apply for jobs and internships, such as preparing resumes, and even knowing what to wear and how to conduct themselves during interviews.
A class that could equip students with those skills would not only better prepare students but also give them an advantage in the competition for jobs, internships, and graduate school, Clark believed.
In 2012, he brought the idea to the Greene Career Center and to Richard Feldman, then dean of the College. Feldman endorsed the idea and suggested that they tap into the resources of the University's Writing, Speaking, and Argument Program (WSAP), whose faculty design and teach the undergraduate primary writing course and offer tutoring in written and oral communications to undergraduates, graduate students, and faculty. There Deborah Rossen-Knill, professor and founding executive director of the program; Laura Jones, lead instructor; and Catherine Towsley, associate professor, codeveloped the classes.
Jones recalls "coming in once a week on lunch hour to meet with Deb and Catherine to learn the writing pedagogy that we needed in order to design the course very quickly. We were sort of building the plane while we were flying it."
Initially, a single section was offered as an elective for engineering students in the spring of 2013. But Clark's goal had always been to make the course mandatory. He sought and won permission from the University's curriculum committee to phase in the requirement for all Hajim School undergraduates.
"The ramp up was incredibly challenging," Rossen-Knill says. "We had to find an administrative means to manage a course that had not only many students, but also enough Real Readers to mentor one to two students each, as well as a database where students could learn about and select their Real Readers."
"
It truly is a unique course in how it brings together writing pedagogy, career and life design, and campus stakeholders."
She credits Andrew Holderbaum, developer and database administrator for WSAP, for helping to overcome those challenges, and for "working very closely with us to meet educational goals."
From there, the professional identity course took off. Starting in 2015, a similar WSAP course previously created for biology students became part of the program as WRTG 272. Additional sections were created for students in psychology (WRTG 274), math (WRTG 275), political science and international relations (WRTG 276), and, most recently, a cross-disciplinary section (WRTG 277) in 2018.
This academic year, 522 students will take the course. The participation of Real Reader volunteers has grown apace to 240 a semester. Meanwhile, Jones and Towsley have showcased the course nationally, through presentations at professional and academic career development and writing conferences.
"It truly is a unique course in how it brings together writing pedagogy, career and life design, and campus stakeholders, such as the Greene Center, which remains an important partner," Jones says.
Wendi Heinzelman, dean of the Hajim School, is equally enthusiastic.
"WRTG 273 is a unique and important class for our students," she says. "I am especially proud of the Real Readers program. I hear from students all the time how beneficial this class and their Real Readers have been for helping them advance in their careers."
Students explore multiple professional identities
During college, "most students concentrate on developing a student identity," Rossen-Knill says. "There is not a lot of space for developing a professional identity. And even when there is, students often come in and say they want to be 'X,' a singular professional identity.
"One of the goals of this class from the outset was to help students recognize that there can be many different professional identities within a given field," she says.
Mechanical engineering graduates, for example, might go into academia as faculty members. Or they might enter industry as engineers designing and creating products, or work in management or purchasing.
Real Readers can play an important role in helping students think about all the possibilities ahead of them, Jones says: "A Real Reader is often the student's first foray into this idea that you can do anything with your major."
Real Readers help in other ways as well. Clinger, for example, notices that students often fail to make the most of their cover letters and personal statements. "Their writing is often a recitation of their resume or CV that doesn't let us see them more deeply as people," Clinger says. "That's probably the number one thing that I try to help them with, is to open up and be more personable."
Treating your career as a journey
Clinger, Luke, and Ben Stevens '01, '02 (MS), who has been Real Reader since the program began, say they also help students address a host of anxieties associated with deciding their next step.
For example, should I take a job or apply to graduate school?
Luke advises students to "really think about their long-term career goals before committing to attending graduate school. It is a long, hard process and enthusiasm and drive to conduct research are essential when pursuing a PhD," she notes.
Stevens says there are plenty of options to pursue in industry that don't require a PhD. "And if you do that for a couple of years, and then decide to go back for a PhD, you might find a much better graduate program because university researchers often prefer a student with industry experience," he says.
What if I make the wrong choice?
Stevens, a director of chemistry, manufacturing, and controls (CMC) policy and advocacy for GSK, has worked for several companies since graduating.
"I try to walk students through the fact that—myself being a perfect example—our career is often more of a journey than a destination. It's always good to have an idea of what you want to do, but it's usually not going to be your final step."
---
Read more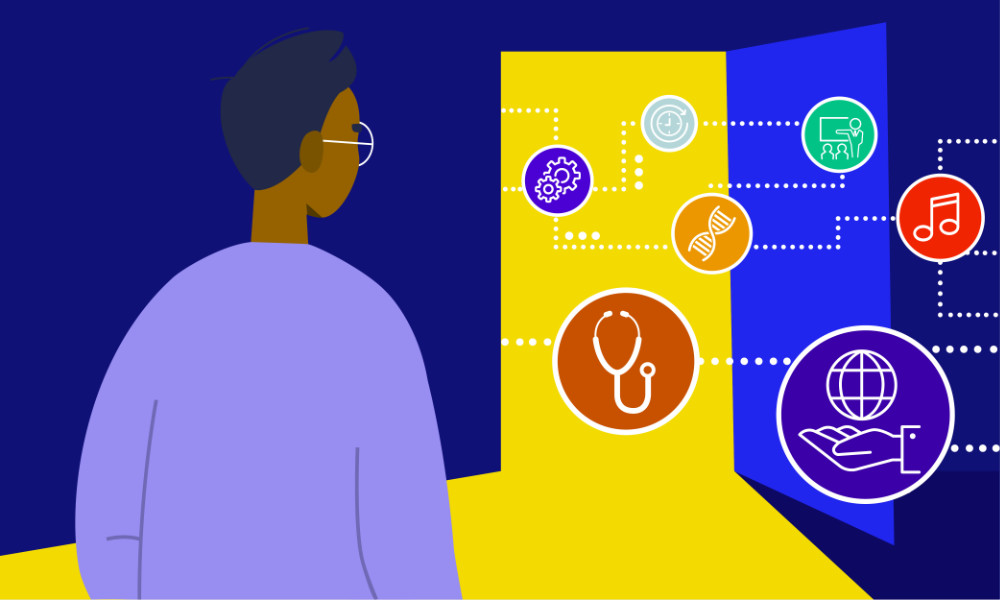 Funded internships open doors to graduate schools, career paths, and personal growth
With University and donor funding providing a "financial bridge," equitable access to internships helps Rochester students preview their futures.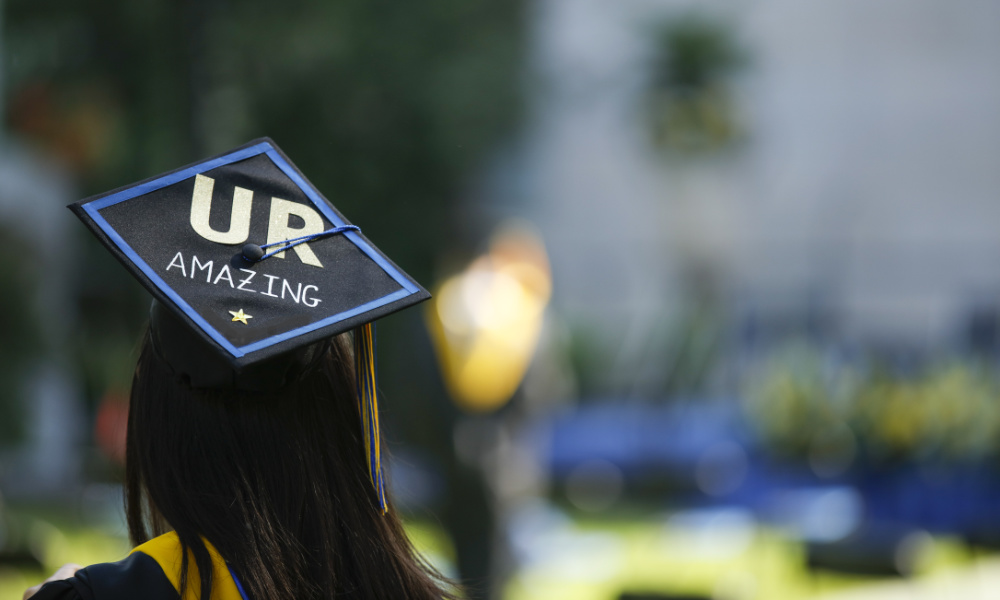 How to get a job after college: 5 tips for juniors and seniors
Rochester's Jodyi Wren, a career education professional with more than 15 years of experience, offers tips for current students and recent graduates.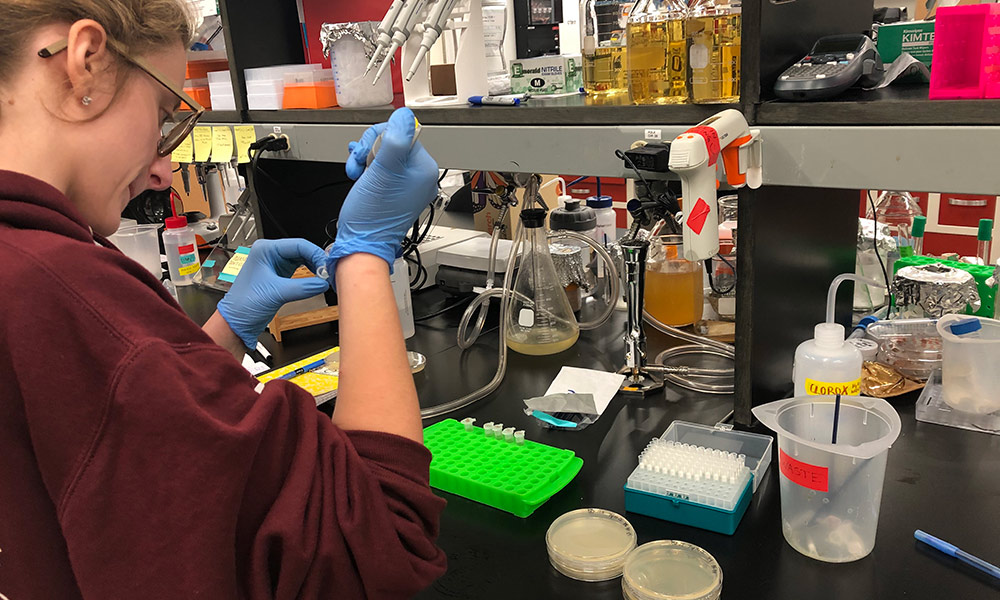 Rochester's Grand Challenges Scholars frame their research in a broad context
The program adds entrepreneurship, global experience, interdisciplinary study, and service to students "solution-oriented" tool kit.
Category: Campus Life