The Wells Award recognizes engineering students who excel in humanistic disciplines.
Three senior undergraduate students in the Hajim School of Engineering & Applied Sciences are being honored with the Wells Award, given each year to high-achieving Hajim students who also excel in a humanities field, as determined by the highest GPAs at the end of their junior year.
This year's recipients are
Valerie Battista, a double major in computer science and music who has been a member of multiple University choral ensembles and studies carillon;
Danielle Getz, a chemical engineering major and environmental humanities minor focused on tackling climate change;
Jameson (Max) Morris, an audio and music engineering major and music minor who performs with multiple ensembles and harbors an interest in music history and theory.
The award is named after Robert W. Wells '39, a mechanical engineering alumnus who became a top executive at Westinghouse—and felt strongly that engineers "need the balance of the humanities" to be competent in their field.
Open curriculum gives Battista room to explore software engineering and music
When Valerie Battista found out that University of Rochester students could learn to play the carillon atop Rush Rhees Library, she couldn't resist. "I've loved music for as long as I can remember," she says.
Early on in her studies at Rochester, Battista was selected as a recipient of the Suzanne J. O'Brien Book Award, which recognizes students who excel academically and in leadership roles in their first year at the College. It is often a good predictor of students who will make the most of their opportunities at the University.
Battista learned how to code in 8th grade; an introductory course in Java, soon after she arrived on the Rochester campus, "was the springboard to go on to more classes," she says. Next summer she will begin working as a full-time software engineer for T. Rowe Price in Maryland, working with the same manager she had during an internship last summer.
In addition to her major in computer science, Battista has also been able to pursue her passion for music to the fullest. She has been a member of the University Chamber Singers since the fall of her first year, and she has also sung with the Treble Chorus and the Schola Cantorum, two ensembles that include River Campus and Eastman students as well as musicians from the Rochester community. She started taking carillon lessons the spring semester of her first year, and despite interruptions due to COVID, she's been playing the carillon ever since.
"I came in hoping to minor in music," Battista says. However, thanks to the University's unique open curriculum, "I am going to be able to double major in it, because the flexibility of the program here has allowed me to take enough classes." Read more about Battista.
Getz, a Grand Challenges Scholar, gains added perspective from humanities classes
Danielle Getz is "really motivated when I have awesome people I am working with, who are passionate and excited," she says. "That's what I love about the University of Rochester."
Getz decided in high school that she wanted to dedicate herself to mitigating climate change. This summer she worked in the research group of Marc Porosoff on cutting edge research addressing the problem. Some of her favorite courses in the humanities, she says, have "made me a more intentional and considerate engineer."
During a first-year class she learned about the Grand Challenges Scholars program, which encourages undergraduates to choose one of 14 global challenges and tailor their academic program to address the problem by demonstrating competencies in research, interdisciplinary study, entrepreneurship and innovation, global perspectives, and service.
Getz signed up, and in addition to her chemical engineering major, she is completing a minor in environmental humanities. The humanities courses she's taken complement her research in the Porosoff lab by helping her look at environmental problems from different angles, and "consider the people affected, and not just the science," she says.
After graduation she plans to pursue a PhD, apply for a professorship, "have my own lab, study what I'm curious about, and lead a good team of students." But she's not ruling out "whatever opportunities come my way," Getz says.
Whatever the pathway, she's eager to join the ranks of the people she learned about in high school who are trying to mitigate the effects of carbon dioxide and other greenhouse gases.
"I want to have a meaningful impact." Read more about Getz.
Music history and theory enable Morris 'to communicate with musicians from many genres'
Jameson "Max" Morris knows what it is like to be on both sides of the microphone. He has recorded and mixed tracks of performances by some of the same student ensembles he performs with, including the University's rock repertory ensemble, chamber orchestra, and wind symphony, which counts towards his minor in music.
When the COVID pandemic forced the cancellation of in-person concerts, student music ensembles at the University of Rochester had to find novel ways—other than live performances—to reach their audiences. Individual video and audio soundtracks of each performer had to be pre-recorded, then stitched together into seamless, virtual presentations.
For Morris, an audio and music engineering major and GEAR student, the opportunity to work on this technique with senior lecturer Stephen Roessner, a Grammy Award-winning audio engineer, was an invaluable learning experience.
So was the opportunity to explore music more broadly through the music theory and history classes he has taken as part of his minor. He especially enjoyed a class that analyzed the major orchestral pieces that have defined different periods in music history, for example, the Also Sprach Zarathustra tone poem by Richard Strauss.
"I am much more confident now analyzing music performed on a large scale," Morris says. "When you're recording in a studio, obviously you need a lot of technical knowledge, but it also important to really know music, to be able to communicate with musicians from many genres."
After completing his major this year, he will stay at Rochester to complete a master's degree in electrical engineering designed specifically for audio and music engineers. He will then head to Nashville, where an internship with the famous Blackbird recording studio this summer cemented his desire to become an audio engineer. Read more about Morris.
---
Read more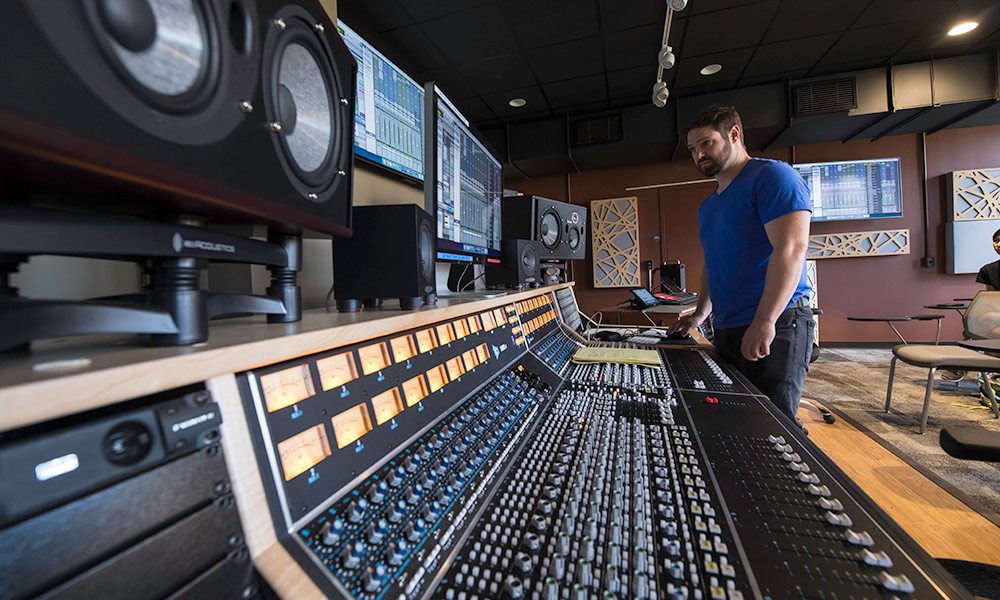 The art and science of sound
University's $3 million investment in a new state-or-the-art recording studio is a major milestone for Rochester's audio and music engineering program.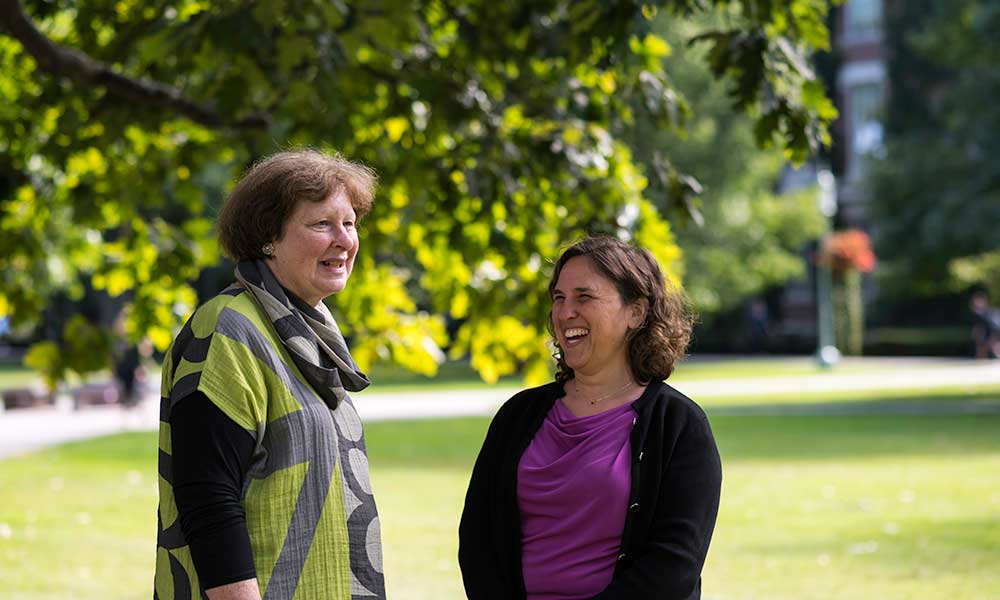 What engineers and humanists can learn from one another
Both engineers and humanists thrive when they cultivate critical thinking skills and problem-solving.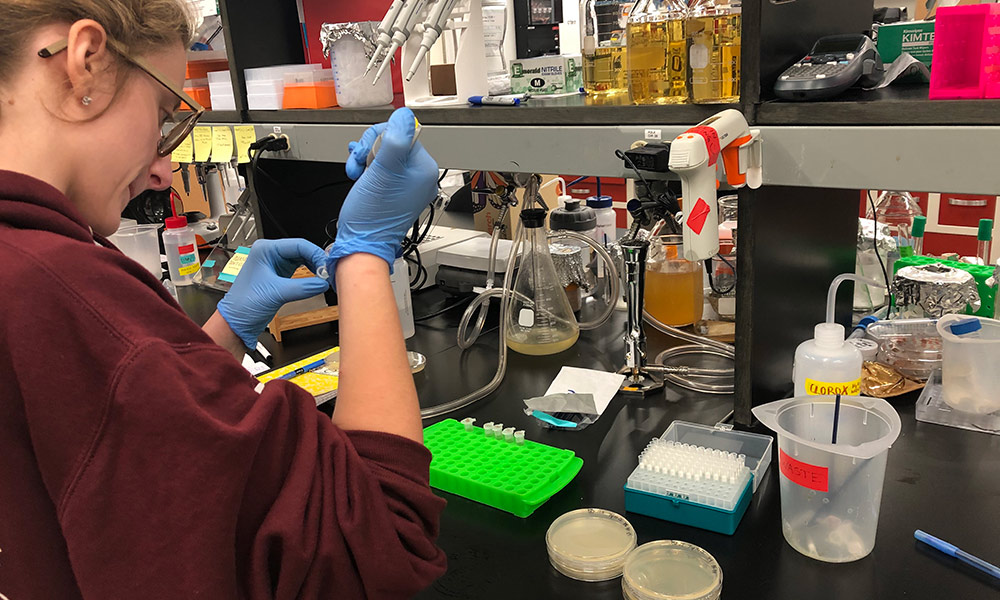 Rochester's Grand Challenges Scholars frame their research in a broad context
Now in its fifth year, the program adds entrepreneurship, global experience, interdisciplinary study, and service to students "solution-oriented" tool kit.
Category: Campus Life