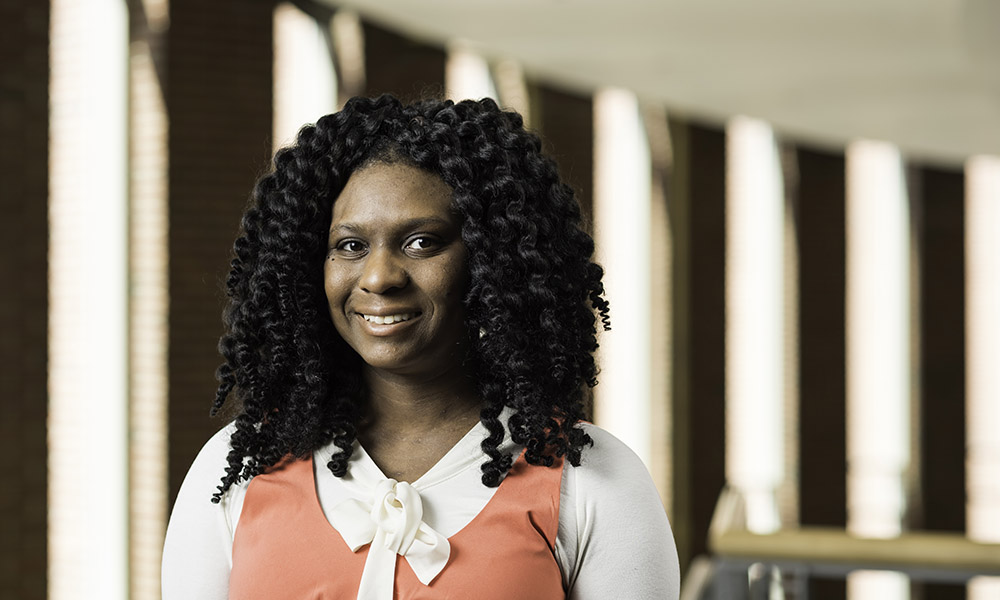 Three questions

What was your favorite course? "The course that was most beneficial and inspirational to me was Modern China with history professor Dahpon Ho. In class he often used mixed media, playing songs or showing movie clips. He would also bring in props like the dadao, which is the big sword used during the Boxer Rebellion. The course basically shattered all of my preconceived notions about China and gave me a new appreciation for Chinese culture and history."
How have you changed since your first year? "I know more about myself and the things I'm interested in—languages, history, culture. I've learned to better deal with how to approach homework and challenges. Working with the Fellowships Office has taught me to write better."
How will you remember your time here? "I'll probably most remember the opportunities to try different things. Because of the cluster system, you have a lot more options and possibilities. In addition to my two majors, I have an international relations minor, and I've gotten to take courses covering a range of topics, from voice to environmental science."
Making their mark: This is one in a series of profiles celebrating members of Rochester's graduating class of 2018.
Cherish Blackman '18 has long had an interest in—and knack for—foreign languages. In sixth grade, she started teaching herself Japanese using online resources. In middle school, she began studying Spanish. When it came time to apply to colleges, Blackman searched for schools that offered Asian languages as well as Russian. "I wanted to study languages that weren't very close to English," she recalls.
Fortunately for Blackman, a Rochester native and self-described homebody, she didn't have to look far. The University offers classes in 18 different languages, including three Asian languages (Chinese, Japanese, and Korean) and two Slavic languages (Russian and Polish).
As a first-year student at Rochester, she started learning Mandarin Chinese and Russian while continuing with Spanish. In fact, Blackman initially intended to double major in Spanish and international relations but found herself more interested in language and history than in politics.
"I knew that Russian and Chinese are critical-need foreign languages," she says. (Critical languages are ones that the U.S. government considers vital to national security and prosperity). She reasoned that majoring in Russian will help her résumé stand out when she applies for graduate school or jobs. And since the University doesn't yet offer a Chinese major, she opted for a second major in East Asian studies.
Blackman believes being multilingual opens up new ways to express oneself while connecting with others. Case in point: she is coauthoring a research paper with Professor Ting Huang about the first eight chapters of Journey to the West, a 16th-century work that is one of the four great classical novels of Chinese literature. "Most of the available research is in Chinese," she says, which gives Blackman and her professor an opportunity to provide new insights—in both Chinese and English—on the novel's prologue.
The research experience, which combines her love of languages with creative expression, has Blackman considering pursuing a doctoral degree in comparative literature. In the meantime, she is an ardent supporter of creativity and arts in her hometown. In 2017, she piloted a weekly summer art and creative writing program at Aenon Baptist Church in Rochester. She intends to hold the program again this summer before heading to China in the fall for a year.
The exact details of her upcoming year in China on a Chinese Government Scholarship, are still in flux. Ideally, though, she hopes to be placed at Harbin Institute of Technology in the northeastern region of China, bordering Russia. That proximity makes it one of the best universities in China for learning Russian.
"I don't want to go to China only to forget Russian," Blackman says. "Which reminds me: I'll have to bring a Spanish book with me, too."
Category: Student Life