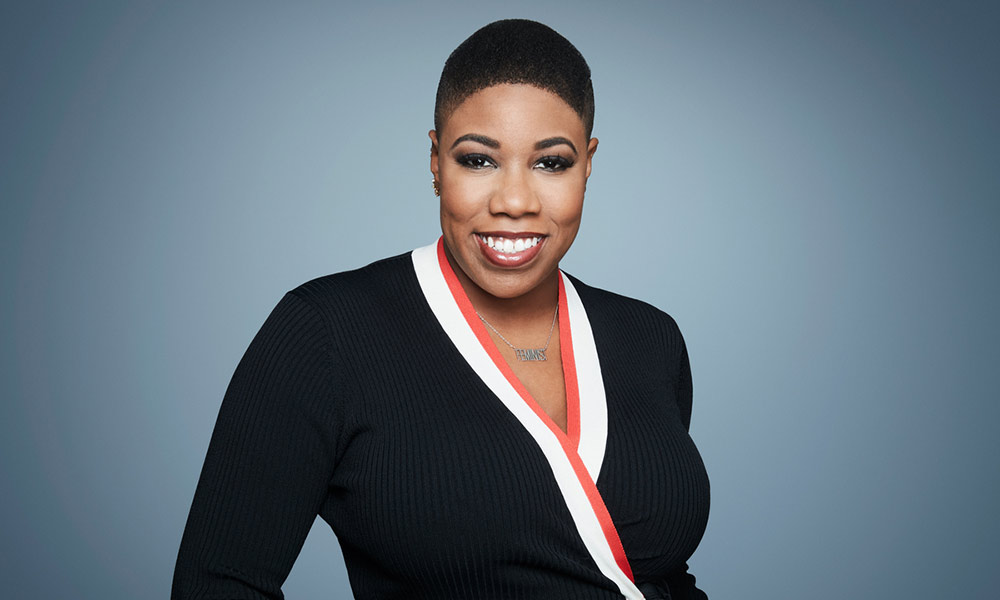 Symone Sanders, a political commentator for CNN and the national press secretary for Senator Bernie Sanders during his 2016 presidential run, will deliver the University's 2019 Martin Luther King, Jr. Commemorative Address.
Sanders will speak at 6 p.m. on Wednesday, January 23, in Feldman Ballroom, Douglass Commons. The annual event is free and open to the public.
Sanders's presentations challenge the conventional wisdom that strong communities are only defined by what they have in common. Instead, she outlines ways in which differences contribute to effective social movements.
In addition to her work on CNN, Sanders is a regular contributor to the Crooked Media network of podcasts. She has been featured on NPR, Fox News, MSNBC, NBC, and BET and has been profiled in the Washington Post, the New Yorker, Essence magazine, and Elle. At 25, she was youngest press secretary for a presidential candidate in history and earned a spot on Rolling Stone magazine's list of 16 young Americans shaping the election.
The MLK Commemorative Address was instituted in 2001 to promote diversity, freedom, civil rights, and social justice. It's co-sponsored by the Office of the President  and the Office of Minority Student Affairs.
Past speakers include a wide range of major figures in civil rights, journalism, academia, the arts, and electoral politics.
Category: University News