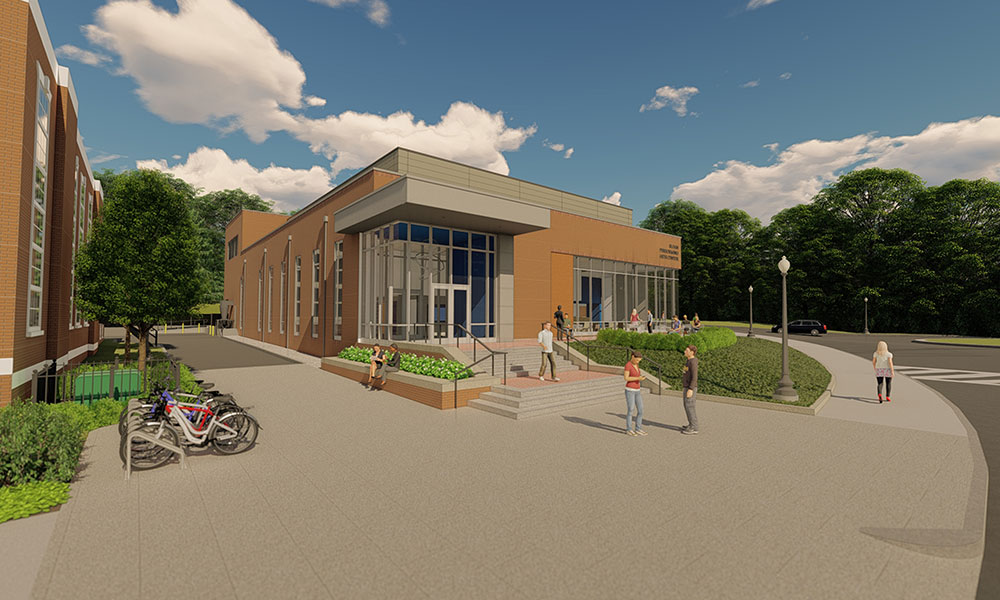 Construction is scheduled to begin on the Sloan Performing Arts Center, pending approval from the Board of Trustees later this year. The 29,000-square-foot facility on the River Campus will provide new space for theatrical programs, dance programs, concerts, and other activities.
University Trustee Thomas Sloan '65, '67 (MS) and his wife, Linda Sloan '67, have made a financial commitment to the project, which is slated to open in spring 2021.
The center will be built next to Todd Union, where a parking lot currently exists. It will house a studio theater, scene shop, dressing rooms, costume shop, and green room.
The architectural firm SLAM Collaborative will complete the project, and crews have fenced off the area this week.
Category: The Arts