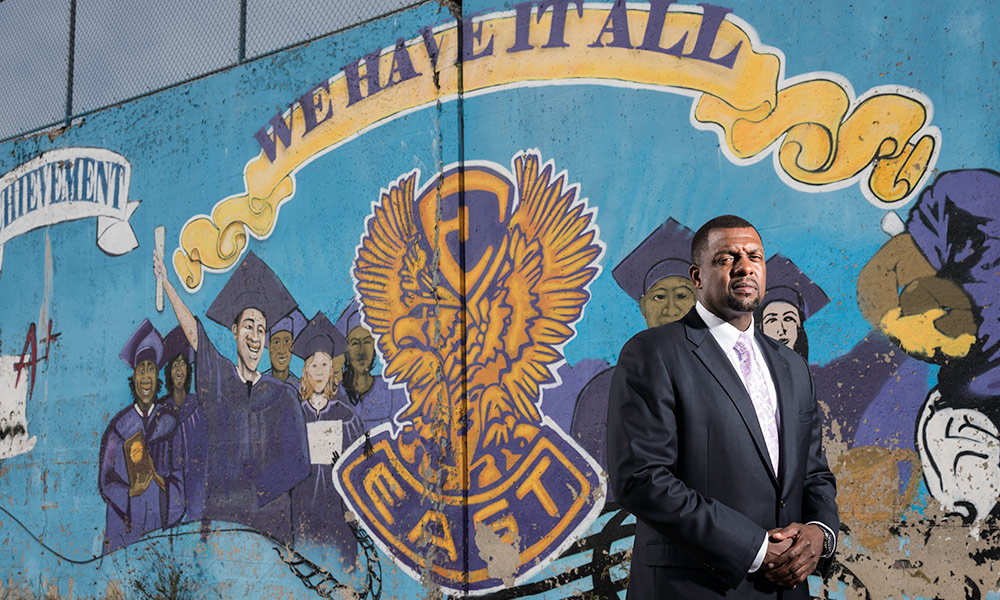 Students say the atmosphere at Rochester's East High School two years ago was "a hot mess" and disrespect was rampant. That's when the University of Rochester entered into an educational partnership with East High and began working to change the culture in the struggling school threatened by closure. Host Sandra Knispel speaks with members of the East High community to find out how far the school, the students, and the partnership have come since then.
Read the transcript | Subscribe in iTunes | Subscribe in Stitcher | RSS feed
All in at East High
In 2014, a Rochester high school was on the brink of closure. Since then, a partnership with the University has helped East High School to forge a new culture and commitment to revival.
Category: Society & Culture