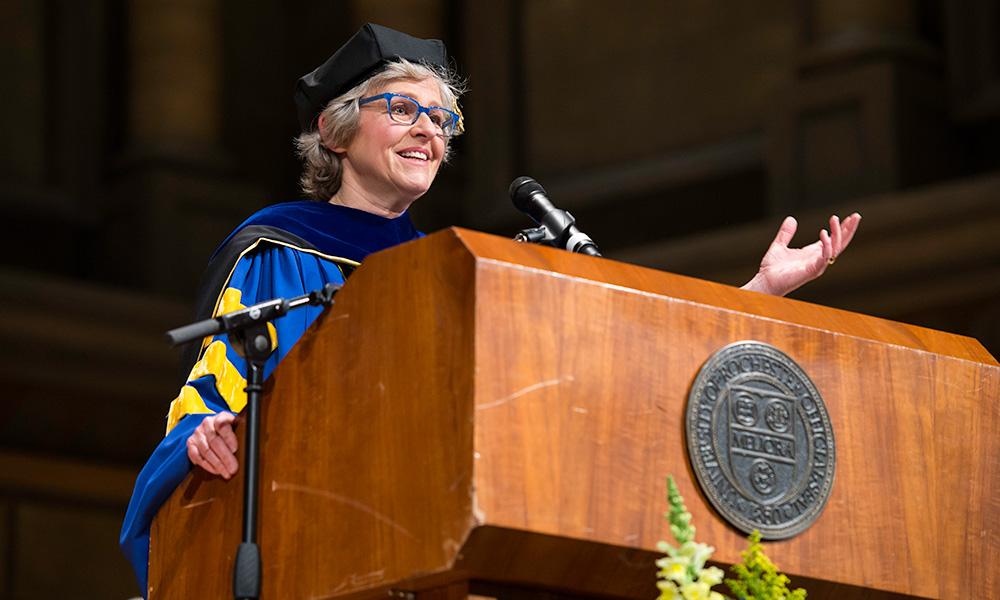 WQXR-FM, the leading classical music station in New York City and the most listened to classical station in the country, counted speeches by two Eastman School of Music alumni among its listing of the six most inspiring commencement addresses given this season at music schools and conservatories.
Mary Jo Health '88E (Phd) at Eastman School of Music
Metropolitan Opera radio host and announcer Mary Jo Heath encouraged Eastman's graduates to "get comfortable with the idea of being uncomfortable," and to put themselves "in the path of inspiration."
Kelly Hall-Tompkins '93E at Manhattan School of Music
After receiving an honorary doctorate from the Manhattan School of Music, violinist Dr. Kelly Hall-Tompkins explained that her seeming failures helped pave the way to her successful career. She encouraged graduates to "embrace the diverse paths" that may take them where they want to go. Her address begins at 1:17:26.
Category: The Arts