For two weeks in July, the Humanities Center at the University of Rochester led high school students in a quest to understand the philosophical underpinnings and practical expressions of civic life. This was the first year of "Experiencing Civic Life," an academic preparation and enrichment program designed to help participants become successful college students and active citizens of American democracy.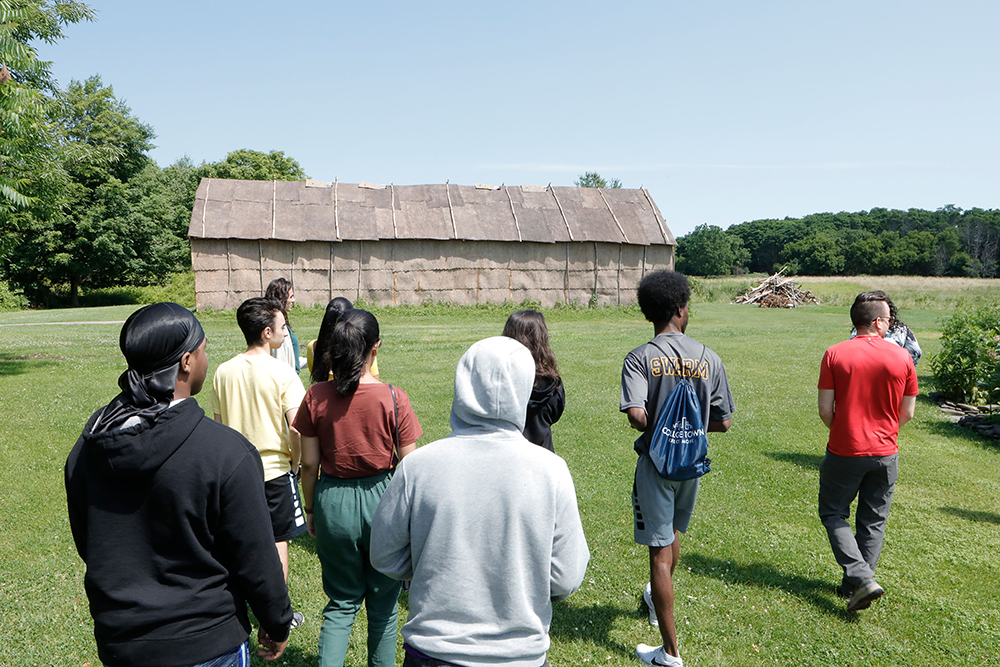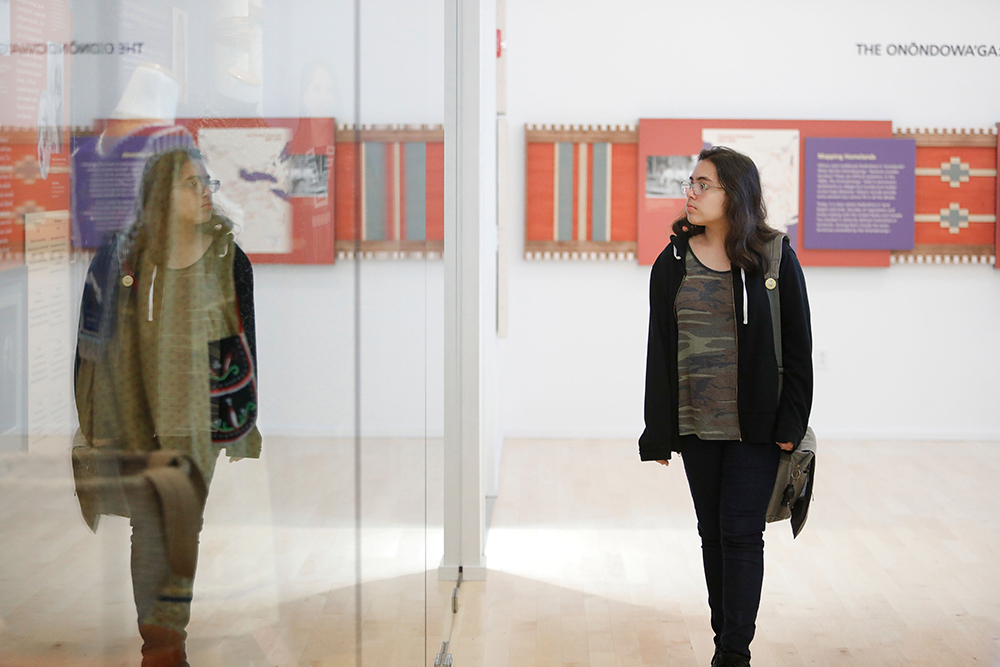 Jilly Fontan, a sophomore at East High, and the other participants learned about the Seneca people's ideas on equality, women's rights, democratic government, and ecology. The visit contributed to the students' understanding of how conceptions of civic life are formed. (University of Rochester photo / Zack Shephard)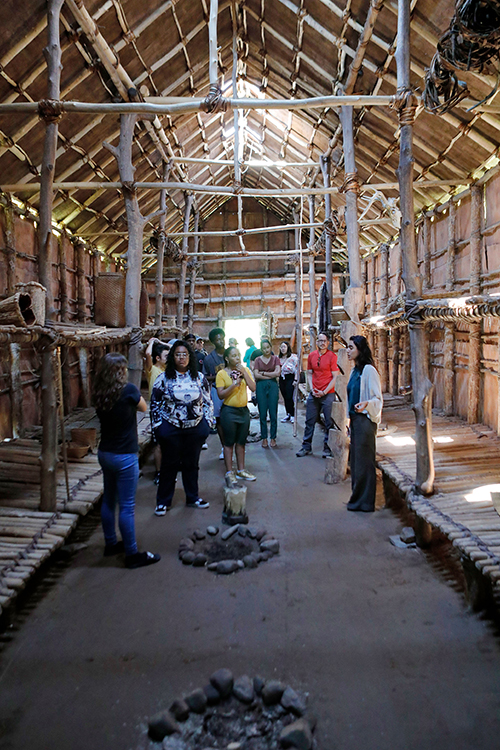 Touring the reconstructed 17th-century-style Seneca bark longhouse at Ganondagan, the group had a glimpse of life and culture for people in the Haudenosaunee Confederacy. The Haudenosaunee name means "people of the longhouse," and the confederacy brought together the Mohawk, Oneida, Onondaga, Cayuga, and Seneca nations. (University of Rochester photo / Zack Shephard)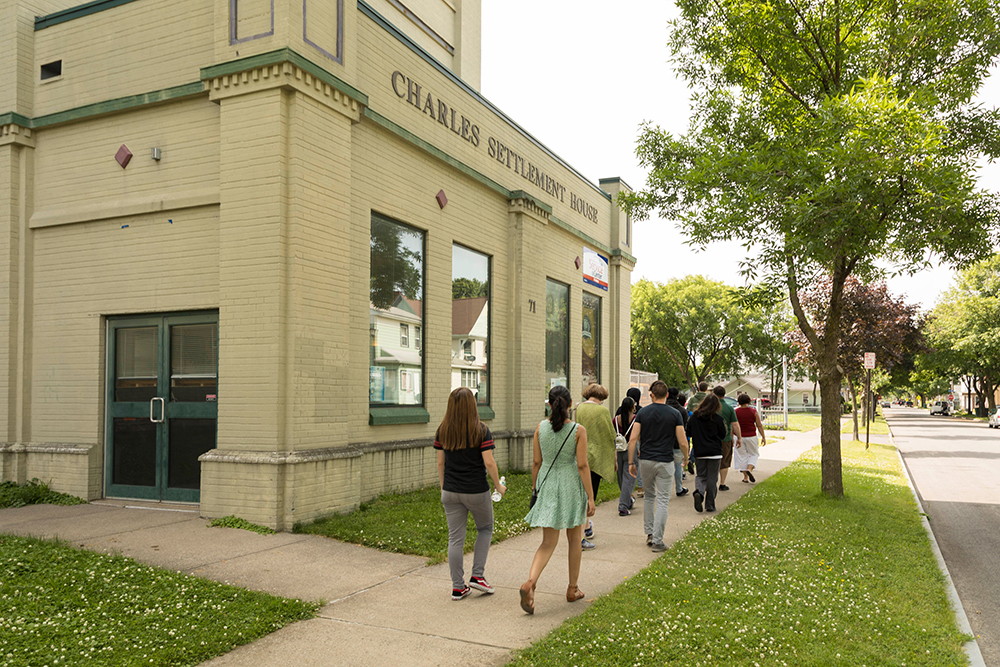 The documentary July '64—examining three days of civic unrest in Rochester 55 years before—was a touchstone for the two weeks of the program. Students were asked to keep the film in mind as they formed their own ideas about civic engagement through supplemental lectures, guest speakers, and site visits. Here, the students travel to Charles Settlement House in northwest Rochester. (University of Rochester photo / Mary Cooke)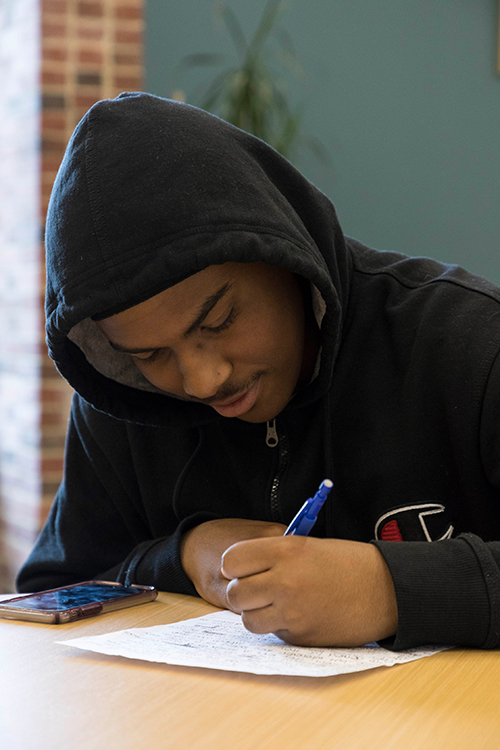 Students carried out original research in the University's
Department of Rare Books, Special Collections and Preservation
, investigating the history of local activist organizations through materials from the Franklin Florence Papers and the Dr. Walter Cooper Papers. Quamari Young, an East High junior, works on his research into housing issues in Rochester and how they factored in the uprising in 1964.
(University of Rochester photo / Mary Cooke)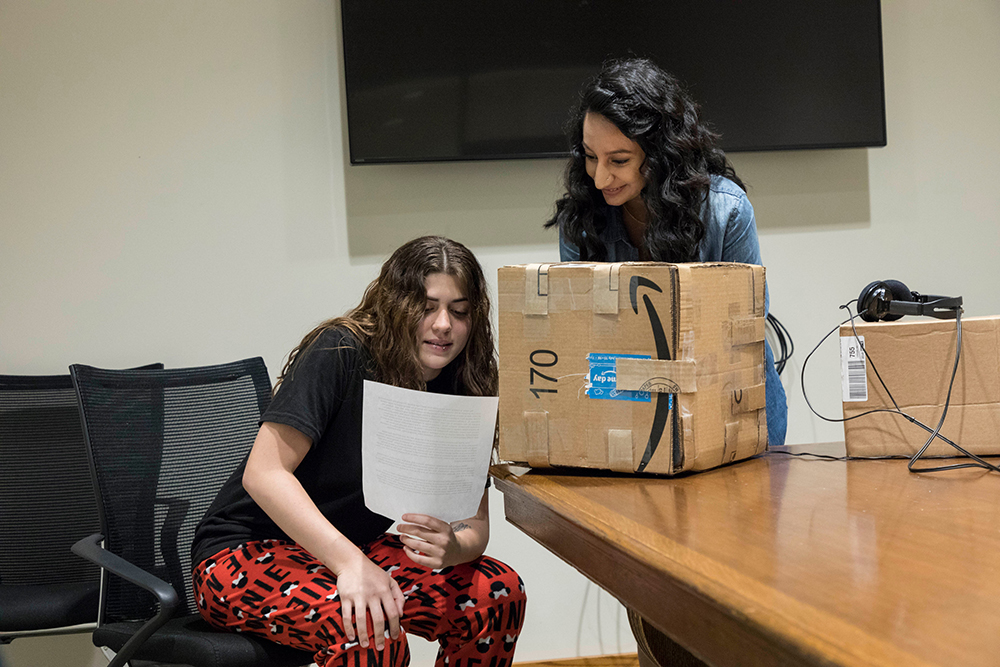 Turning the Humanities Center into a homemade radio studio, students created podcasts describing what they'd learned in the archives. East High junior Destiny Vara worked with teaching assistant Rohma Khan, a PhD student in history, to record Vara's podcast about the Rochester branch of the Congress for Racial Equality. The research projects allowed students make connections between 1964 and the present day and gave them insight into how historical narratives are formed. (University of Rochester photo / Mary Cooke)
Category: In Photos