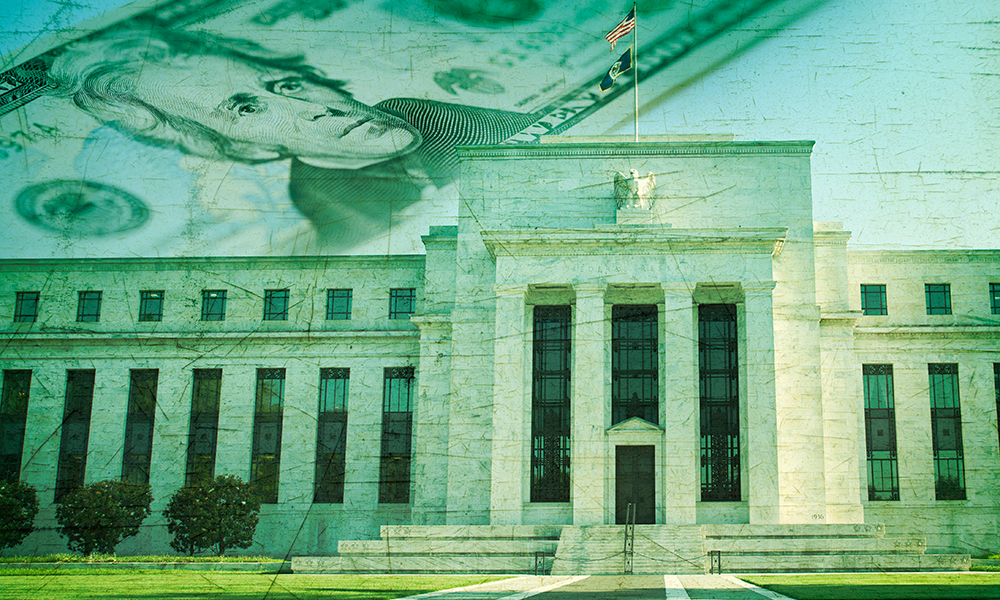 Next week's meeting of the Federal Reserve will likely mark the beginning of a prolonged period of lower interest rates, says Narayana Kocherlakota, the Lionel W. McKenzie Professor of Economics at the University of Rochester. Kocherlakota, a former president of the Federal Reserve Bank of Minneapolis, says there are signs that the Fed will cut rates; the only question is by how much.
At the July 30 and 31 meeting, Kocherlakota expects the 12 members of the Federal Open Market Committee (FOMC) to cut the rate by a quarter percentage point, a move he favors as a way to safeguard against possible risks to the economy. The committee sets monetary policy for the Federal Reserve System, largely by adjusting the federal funds rate, which is the interest rate commercial banks charge each other for loans made overnight.
Kocherlakota says there may be an additional rate cut in the fall. But more significantly, he believes it will be three years or longer before the Fed even considers a rate increase.
What factors will the members of the FOMC consider when they meet next week?
The committee will be thinking about two main factors. One is that inflation continues to be low, despite the fact that unemployment is also low by historical standards. Economists usually expect that low unemployment will give rise to wage competition, which will drive up wages that feed into cost pressures for firms and contribute to higher inflation. That hasn't happened this time, and the Fed is concerned. Nearly eight years ago, they adopted an inflation target of 2 percent, which has largely remained out of reach. The other concern is how risks to the global economy can affect the United States and its economic picture. So both of those factors will push in the same direction. In order to generate more inflation, the Fed will try to stimulate the economy. That means increasing demand for goods and services, which will lead to more price pressures for firms. Also, if the economy is stimulated, that should help the global economic picture.
What action do you expect the Fed to take at next week's meeting?
I do expect the Fed to cut interest rates by a quarter percentage point, not any more than that. There's actually a fair amount of money being bet in markets that the Fed will be even more aggressive and cut interest rates half-a-percentage point. But I don't think that will happen. Once the Fed starts easing up on rates, it becomes difficult for them to then change direction and start tightening. Every move downward is persistent. So I think they'll want to cut by a quarter percentage point, then go into wait-and-see mode for at least a meeting or two. As a result, it would be September or October before we see another potential interest rate cut.
The reluctance to raise rates a short time after cutting them means people can now expect interest rates to remain low for quite some time—maybe two or three years.
Some people are using the R word—recession. Are you seeing the initial signs of a distressed economy?
I use the S word—softness. Right now, I don't see a significant risk of recession. The other issue for the Fed, in terms of a potential recession, is that it doesn't have a lot of tools in its tool kit. Because interest rates are as low as they are, the Fed wants to keep the economy as healthy as it can in order to avoid it getting sick. An interest rate cut now is a way to mitigate the risk of a recession.
In what way does an interest rate cut help the economy?
An interest rate cut works through a bunch of different channels. If the Fed cuts interest rates by a quarter percentage point at this meeting, it's really the beginning of a new phase for the Fed. The Fed has been in a tightening mode since the first half of 2013—over six years now. So this is a switch to easing, which means that consumers will have lower rates on auto loans and whatever durable goods they purchase on layaway plans. Along with making major purchases more affordable, this kind of easing will put upper pressure on the stock market, so that people who have stocks will be wealthier. Also, the dollar will weaken against other currencies. That language makes it sound bad, but actually American goods and services will become more attractive to consumers in other countries, which will be more stimulating to the US economy. It's important to keep in mind that lower interest rates make goods and services cheaper relative to the future, and that leads people to buy more goods and services today.
How do you expect the stock market to react to a cut in interest rates?
The kind of cut I describe of a quarter percentage point actually could lead to a slight fall in the market, which does sound counter-intuitive. But it's because some money is being bet on the Fed cutting interest rates by even more—by half-a-percentage point. So a quarter percentage point will be a disappointment to some investors, which could result in a small downward blip in the market.
By and large, though, I think this Fed action has been thoroughly communicated. It's all, as we like to say in monetary circles, baked in the cake. If the Fed were not to cut interest rates, then you would see a very sharp fall in the stock market. Without specifically saying so, the Fed has already essentially indicated it will do this. Now if they were not to go through with a cut in interest rates, it would lead to the stock market falling quite sharply.
What has the Fed actually said to indicate that a rate cut is coming?
The most important communicator on this is the chairman, Jerome Powell. In an appearance before Congress, he said that the economy is in a good position and the Fed is going to do what's necessary to keep it there. That language, in and of itself, could mean nothing, but given that all the dialogue about a cut in interest rates, the chairman has basically said, "OK, we're going to do what you think we're going to do."
Read more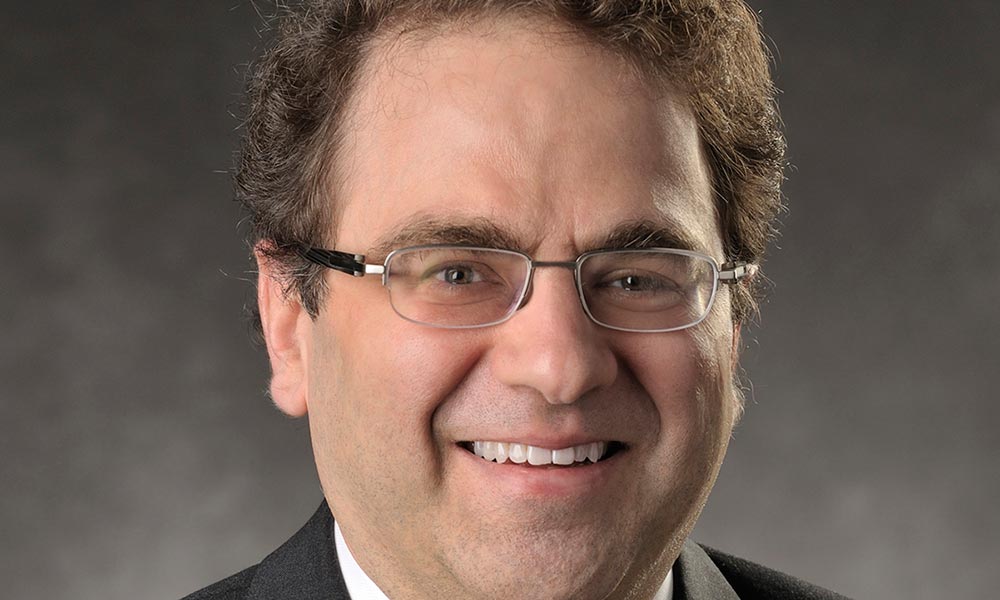 Interest rates, inflation, and you
In this episode of the Rochester Quadcast podcast, former Federal Reserve leader Narayana Kocherlakota offers his insights on monetary policy and the need for diversity in economic models.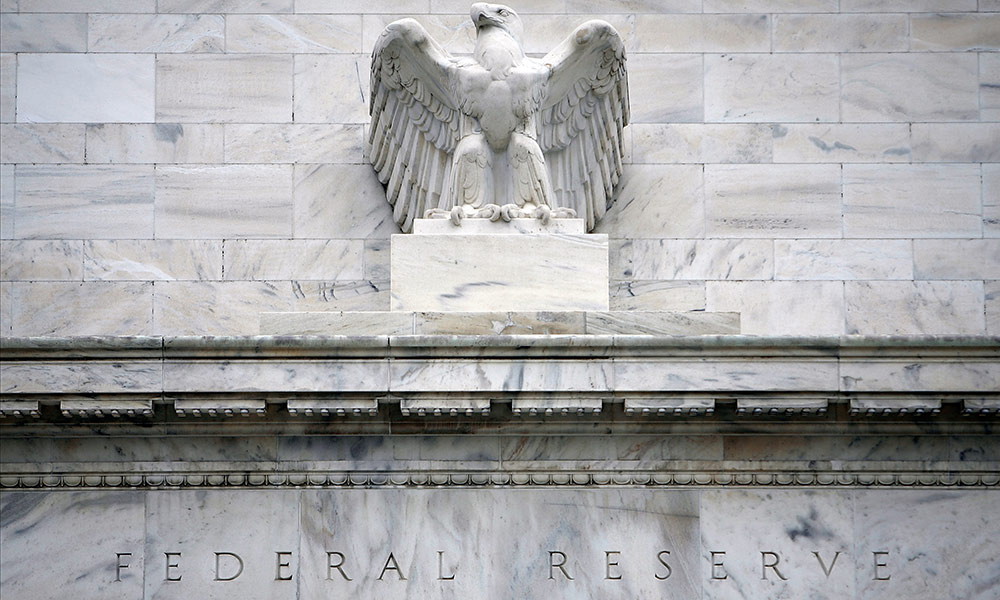 Fed expert calls Jerome Powell an "excellent nomination"
Following President Trump's nomination of Jerome Powell to succeed Janet Yellen as chief of the Federal Reserve, Narayana Kocherlakota noted his approval of the selection.
Category: Society & Culture