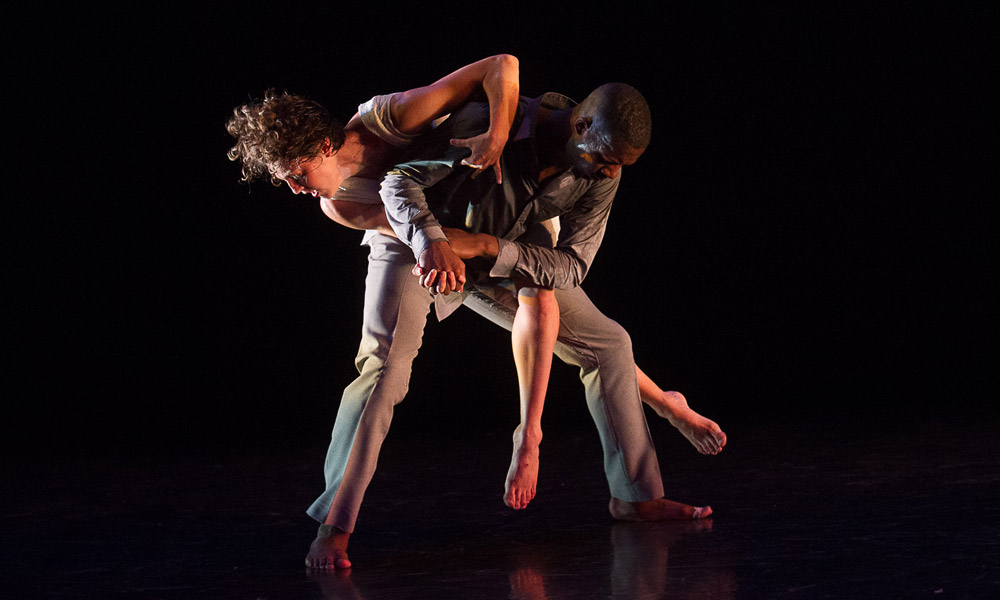 More than 30 master classes and workshops taught by guest artists and faculty will be available to the general public at the fifth annual inspireDANCE Festival, the University of Rochester's annual celebration of dance and community. The festival, which runs from Thursday, Feb. 5, through Tuesday, Feb. 10, on the University's River Campus, will feature dance from cultures all over the world, including contemporary, ballet, hip-hop, house, yoga, Middle Eastern dance, and more.
"We're especially excited this year about the breadth and depth of our offerings as well as the number of guest artists who will be teaching master classes," said Missy Pfohl Smith, director of the Program of Dance and Movement. This includes award-winning choreographer, Doug Elkins, former Bill T. Jones dancer Alexandra Beller, and LauRen Alaimo, who toured nationally with the production A Chorus Line.
On Sunday, Feb. 8, the festival will highlight a performance of Elkins' "Mo(or)Town/Redux," a contemporary dance take on Shakespeare's Othello and modern dance pioneer Jose Limon's ballet, The Moor's Pavane. Funded by the University's Humanities Project, this event will include the panel discussion "Contemporary Views of a Classic Tale, with the pulse of Motown" featuring Elkins; dramaturge Anne Davison; Shakespeare enthusiast Jonathan Baldo, professor of humanities at the University's Eastman School of Music; Daniel Borus, professor of history, and Anne Harris Wilcox, senior lecturer in the Program of Dance and Movement. Other event highlights include a student kickoff concert and an inspireJAM hip-hop dance battle.
Launched in 2011 by Arielle Friedlander '11 as a part of her Kauffman Entrepreneurial Year project, the festival was created to give members of the community a chance to learn, teach, and perform alongside faculty and students at the University of Rochester. Over the past five years, the Program of Dance and Movement expanded the reach of the festival, including the participation of nearly 100 Rochester-area high school students.
All-inclusive advance festival tickets (including workshops and performances) are $18 and available at the Common Market in Wilson Commons on the University's River Campus. Starting Feb. 6, tickets are $25 and are available only at the door. For Elkins' performance only, tickets are $5 for students and $15 for the general public. For ticket and registration inquiries or more information, call 585.273.5150, email m.p.smith@rochester.edu, or visit rochester.edu/college/dance/events/ for a complete schedule of events.
Category: The Arts