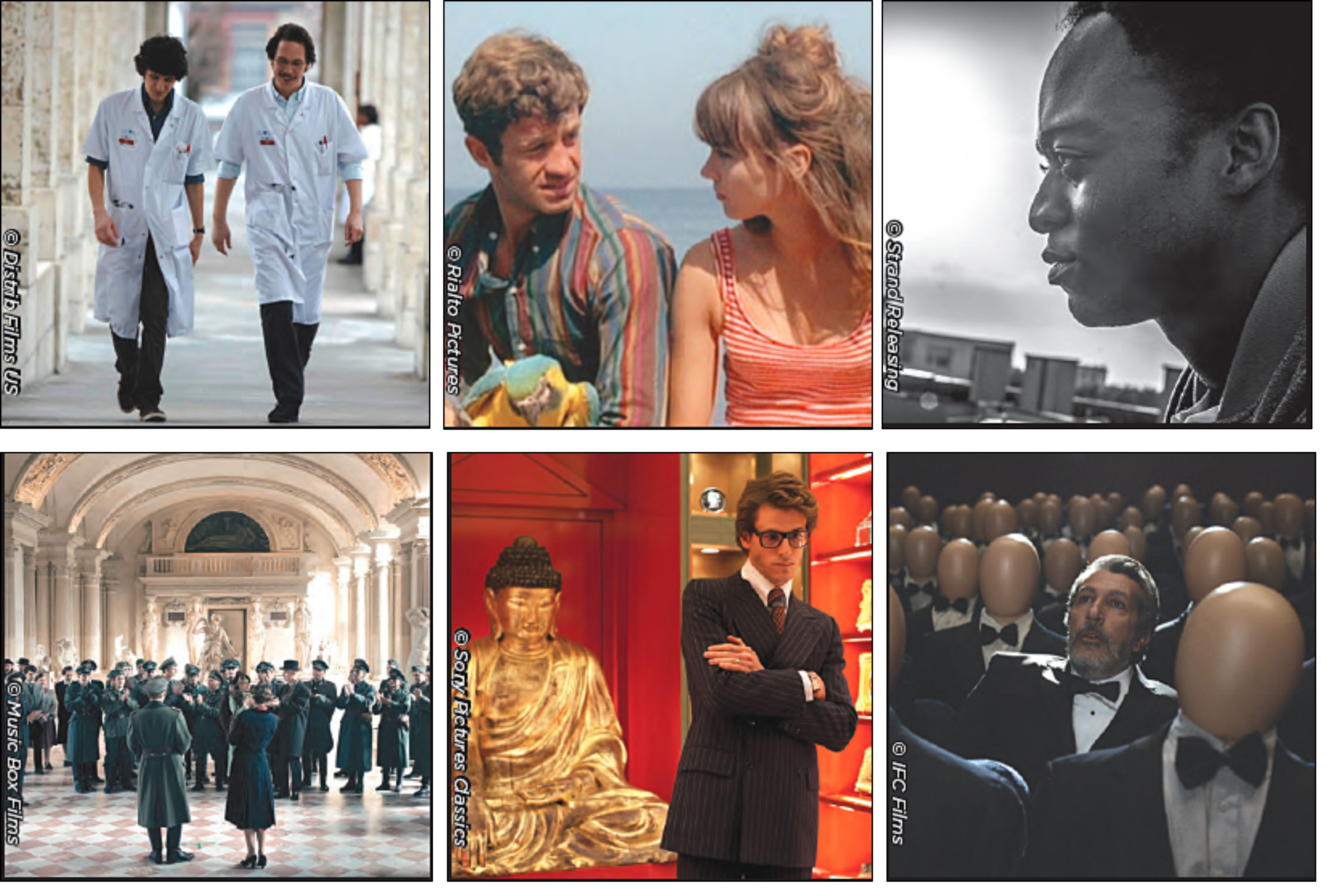 The Tournées Film Festival at the University from October 19 to November 3 is an opportunity for students to research and engage with contemporary French films as a learning experience outside of the classroom.
This fall's theme is "ABCDs in Contemporary French and Francophone Cinema: Action, Biopic, Comedy, Documentary & Drama," reflecting a combination of contemporary films and genres that have been selected by students in French classes. For example:
 Jean-Luc Godard's Pierrot le Fou (Oct. 19), arguably the masterpiece of the director's first period, is a nouvelle vague (new wave) action/love story film, known for its boldness in narrative structure.
Bertrand Bonello's Saint Laurent (Oct. 20) is an unorthodox biopic of superstar couturier Yves Saint Laurent, focusing on the "dark years" from 1967 to 1976 when Saint Laurent was at the peak of his powers but growing increasingly isolated through his manic work habits and equally obsessive hedonistic pursuits.
Quentin Dupieux's unconventional humor in Réalité (Oct. 26) and Thomas Lilti's Hippocrate (Oct. 27) were voted by students involved in the selection of films as the most daring and engaging for their raw questioning and depiction of reality.
Alexander Sokurov's Francofonia (Nov. 2) is the Russian filmmaker's meditation on European culture and history as seen through the story of the Louvre museum in Paris, with a particular focus on its fortunes during World War II. Students in French, Russian, and German programs, as well as history, and art and art history, may have a special interest in this film.
Abd Al Malik's Qu'Allah bénisse la France! (May Allah Bless France!) (Nov. 3), is the first feature by acclaimed French rapper and novelist Abd Al Malik, a coming-of-age story and redemption tale based on the writer-director's own youth in the beleaguered projects of Strasbourg.
All screenings begin at 6:45 p.m. in Hoyt Hall. The film festival is free and open to the University community, as well as cinéphiles and francophiles in the Rochester community at large.
Sponsored by the Department of Modern Languages and Cultures, the Film and Media Studies Program, and FACE Tournées Film Festival. Tournées Film Festival is made possible with the support of the Cultural Services of the French Embassy in the US, the Centre National du Cinéma et de l'Image Animée (CNC), the Franco-American Cultural Fund, the Florence Gould Foundation, and Highbrow Entertainment.
Category: The Arts