Three faculty members have been named Students' Association Government's Professor of the Year in their respective fields. There were 15 unique nominations submitted, and nearly 400 votes from Rochester undergraduates. The winners were introduced at the Undergraduate Research Expo in the Hawkins Carlson Room at Rush Rhees Library in April.
"These are professors who go above and beyond their role as faculty members and enrich the undergraduate experience," outgoing SA President Vito Martino '17 says.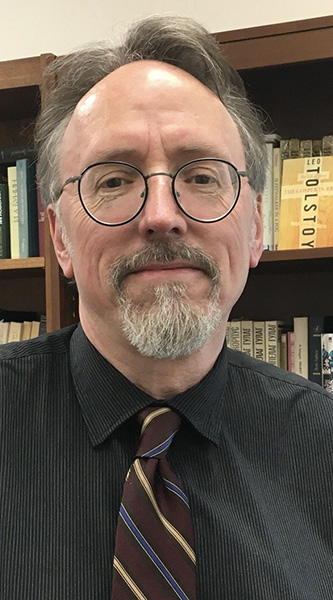 Humanities
John Givens
An associate professor of Russian and chair of the Department of Modern Languages & Cultures, Givens received his doctoral degree from the University of Washington in 1993 and joined the Rochester faculty the same year.
The Baker City, Oregon, native focuses on Russian literature and cinema and recently completed a book titled The Image of Christ in Russian Literature.
"Teaching UR students is one of the most challenging and rewarding things I do," Givens says. "My students are wonderful. They remind me every day of the Russian saying, 'In teaching, we learn.' I learn from them as much as they do from me, and I thank them for pushing me to be the best teacher I can be."
Tanveer Karim '17 nominated Givens and presented his award.
"He has not only been an amazing academic adviser, but he also has been an extremely helpful mentor throughout my undergraduate career. As a recent immigrant to the United States, I felt quite out of place, but he was there to offer constructive feedback and make me feel part of the community."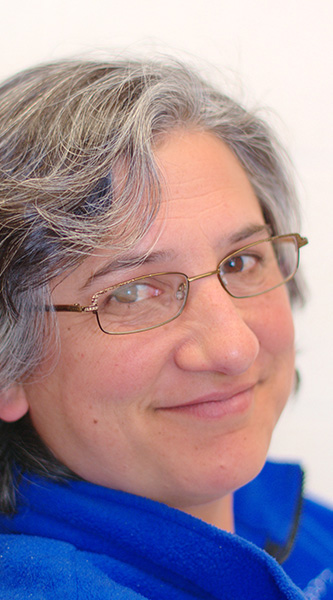 Natural science and engineering
Kalyani Madhu '11(PhD)
A lecturer in mathematics and assistant director of undergraduate studies in the math department, Madhu joined the University in 2012. The Rochester native studied English at Cornell, earning a bachelor's degree in the subject in 1984, before switching to mathematics. Her research interest is arithmetic dynamics.
"I am very, very pleased to receive this award," Madhu says. "Teaching is important to me. I find it rewarding, and I'm happy that my students feel I've been doing a good job."
Ziqing Jin '17 nominated Madhu and presented the award.
"Her class is well organized, easy to understand, and useful," says Jin, a mathematics and financial economics dual major. "She is very patient and extends her office hours when students have problems understanding the material. She not only teaches well, she cares about her students."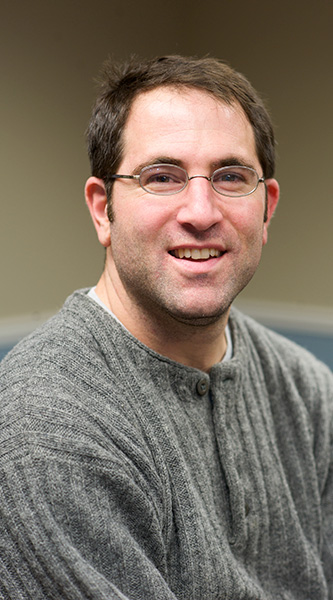 Social sciences
Michael Rizzo
A lecturer in economics, Rizzo joined the University in 2008. The Queens, New York, native focuses on the economics of higher education and environmental economics. He graduated from Amherst College in 1996.
"The joy of investigating how the social world works for a living is one thing," Rizzo says. "It's entirely another thing to see the enthusiasm with which our students use these investigations and attendant insights in all aspects of their lives."
Leif Johansen '20 nominated Rizzo and presented him with the award.
"He's not only brilliant in his field, he genuinely cares about his students, endlessly making time to have intellectual discussions with them in and out of class," Johansen says. "He teaches people to ask big questions."
Category: Student Life