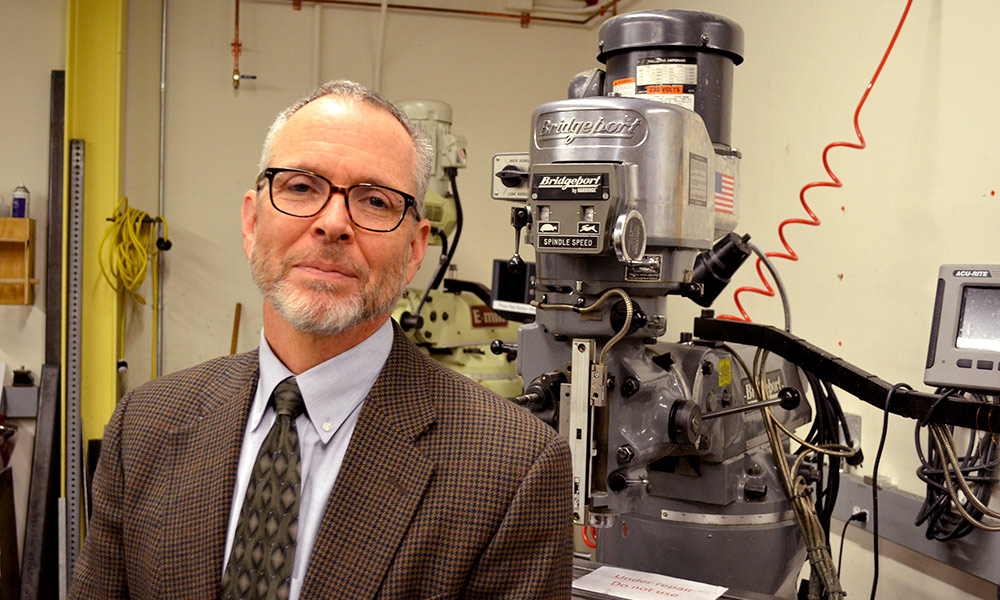 Jim Zavislan's optical systems have protected the integrity of the ballot box, helped preserve great works of art, and allowed surgeons to determine on the spot if they've successfully removed a skin cancer.
The Institute of Optics associate professor is also developing tools to assess the damage we do to our eyes by staring at mobile devices.
"The idea is to use optics to add information for decision makers," says Zavislan, who holds 63 U.S. and 151 foreign patents. "That's been a theme throughout my career."
In recognition of his achievements, Zavislan is the third University of Rochester researcher in as many years to be inducted as a fellow of the National Academy of Inventors. The academy was founded in 2010 as a way to highlight academic invention and the important role that patents play in university research and innovation.
Read more about Jim Zavislan and his pioneering work on the Hajim School of Engineering and Applied Sciences website.
Category: University News