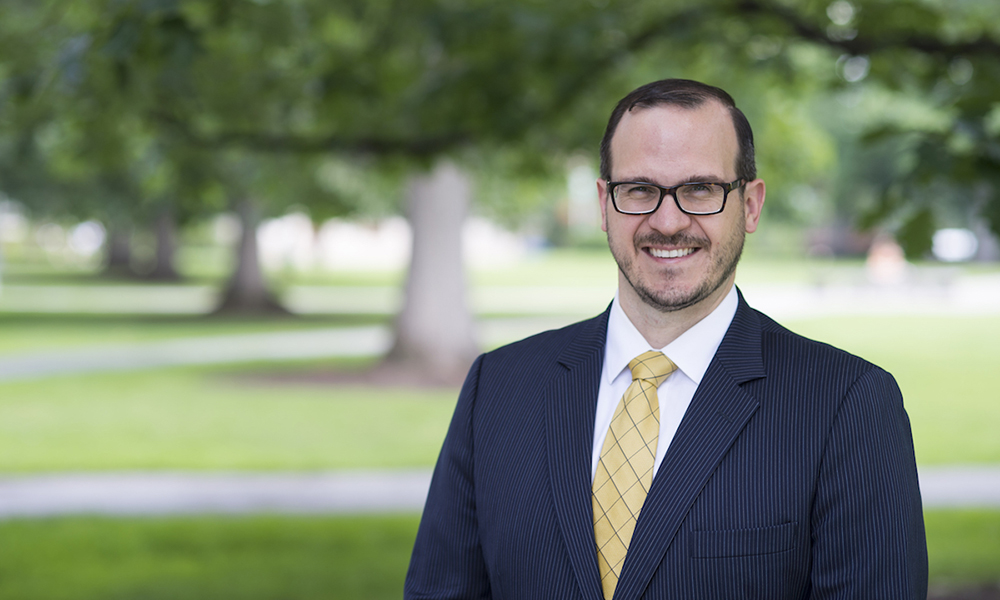 Joe Testani, assistant dean and executive director of the Gwen M. Greene Center for Career Education and Connections, has additionally been named associate vice provost for career education initiatives. In the expanded role, he will lead efforts to coordinate career education efforts for all schools and units.
His initial projects will focus on the coordination of career outcomes, corporate engagement relationships, longitudinal alumni career data, and the development of dashboards and other visualization tools. He will also foster collaboration and coordination among those delivering career education to students and alumni to discuss opportunities for resource sharing, trends in industry and career education, and preparing students and alumni for the future of work. Testani will spend 10 percent of his time on central efforts and will continue to lead the Greene Center.
"Joe brings a strong record of developing and implementing strategies to improve career preparation and outcomes for students," says Provost Rob Clark. "His commitment and expertise will be valuable as he leads this University-wide career education effort."
As executive director of the Greene Center, Testani has led several initiatives aimed at creating a culture of career connectedness, including the introduction of career communities and industry road trips during which students explore different industries around the country such as the tech sector, health and biotech, finance, and social good. He also co-led the development of the College Competencies with Anne-Marie Algier, associate dean of students and director of student activities, and other leaders throughout the College and brought life-design concepts and courses to undergraduates.
In partnership with the Office of Alumni Relations, the Greene Center launched the Meliora Collective last spring to offers students and others in the University of Rochester community a customizable way to forge connections with alumni, peers, and faculty for personal and professional growth.
Testani joined the University in 2015 after serving as director of Virginia Commonwealth University's Career Center, where he led the Career Council, an institution-wide collaboration to coordinate career services, resources, and efforts for various constituents. Prior to that, he worked in career services at the University of Richmond and Yale University. He has held leadership roles in several professional associations.
Category: University News