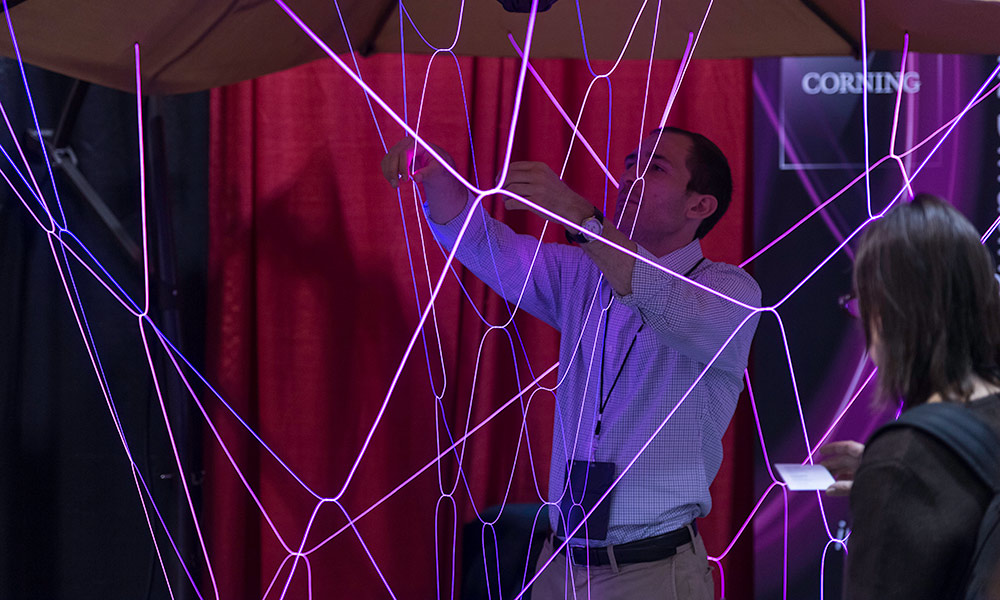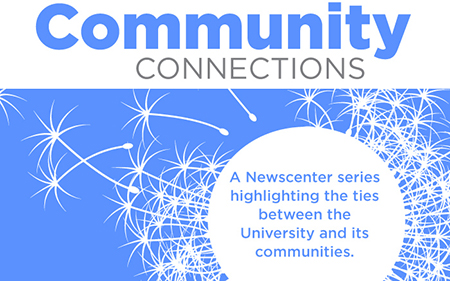 The 2017 inaugural Light and Sound Interactive conference and expo, held September 12 to 14 at the Rochester Convention Center, showcased the leading role the Rochester region is playing in such growing fields as augmented and virtual reality (AR/VR), and interactive games and media.
"We want to spur the growth of high-value enterprises in our region with direct connections to consumers," said Mark Bocko, director of the Center for Emerging and Innovative Sciences (CEIS) at the University, and one of the conference organizers.
The University of Rochester, along with the Rochester Institute of Technology, has been indispensible to the launch of the numerous startup companies that have made the region a center for the application of light and sound technologies.
Bocko and co-organizer Paul Ballentine, executive director of business development at CEIS, say the inspiration for the conference came from South by Southwest Interactive in Austin, Texas, an offshoot of the renowned music and film festival. The interactive technology showcase there has helped drive the tech sector in that city. "We want Rochester to be just as enthusiastic about its own future," Bocko says.
Read more about University of Rochester speakers at Light and Sound Interactive
Category: Science & Technology