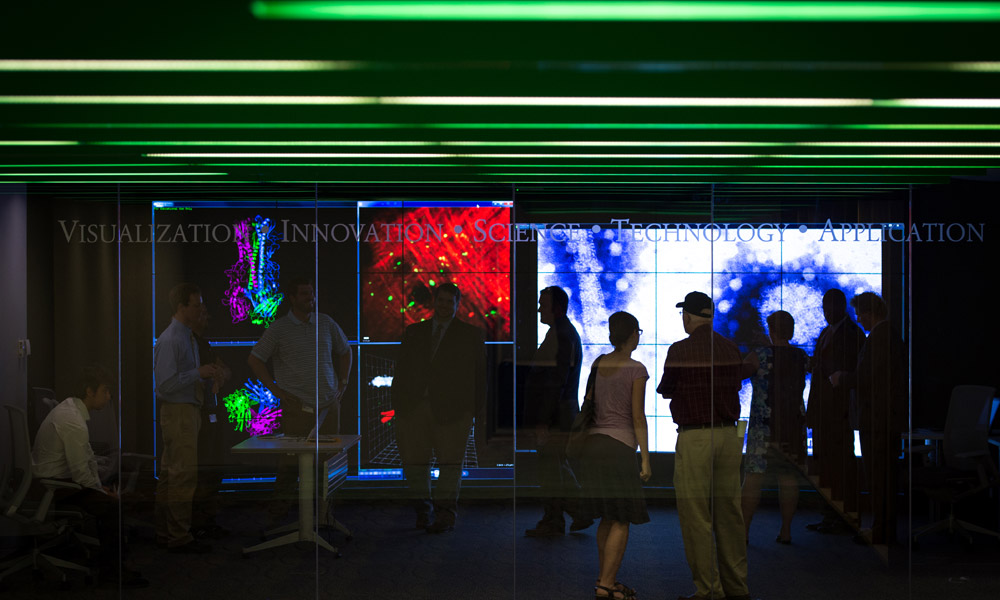 Rochester has the unique potential to become an international hub for light and sound innovation, according to Joel Seligman and David Munson, presidents of the University of Rochester and Rochester Institute of Technology, respectively.
In an op-ed for the Democrat and Chronicle, Seligman and Munson make the case for building on Rochester's history of innovation and leveraging its current influence in the fields of imaging, optics, and design. Currently, the region has "more optics manufacturers than any other area in the U.S." Meanwhile, a strategic partnership and collaboration between the University and RIT will "serve as the backbone of virtual and augmented reality (VR/AR) development."
With its Institute of Optics, the Eastman School of Music, Medical Center and programs in audio and music engineering, the University of Rochester has a historic preeminence in optics, photonics and imaging, as well as in music, the technologies of sound and clinical care. RIT's MAGIC (Media, Arts, Games, Interaction and Creativity) center brings together expertise in computer gaming, film and animation and digital media that supports students in bringing products to market.
In addition, from September 12 to 14, the two institutions are co-hosting the inaugural Light and Sound Interactive, a three-day interactive conference and expo focused on light- and sound-based technologies and applications.
Through LSI and other future partnerships, we plan to stay at the forefront of developing some of the most exciting technologies and start-ups in one the world's fastest-growing industries, as well as educating the future world-class leaders who will continue to shape creativity and innovation for years to come. When our collective institutions collaborate, Rochester wins.
Read the op-ed online.
Category: Uncategorized, Voices & Opinion